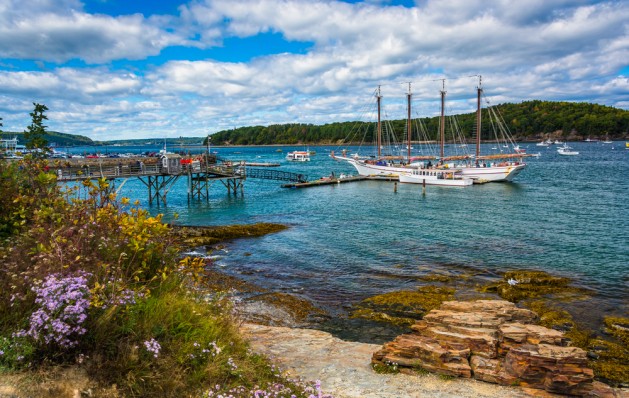 The 4th of July is America's favorite holiday—the anniversary of our independence, and the day we celebrate by attending parades, blowing up fireworks, having cookouts and wearing the colors of our national flag—red, white and blue. Though we all celebrate collectively on this day every year, each town and city celebrates in a slightly different way. Take a look at these small towns listed below to see how they celebrate the 4th of July in their own unique fashion.
Bar Harbor, Maine
In this seaside town, the festivities begin at dawn with a community-wide blueberry pancake breakfast, eaten outside to accommodate the most people, and also give a view of the sunrise. From there after, they enjoy a seafood festival, lobster races, a concert and then a nighttime fireworks display over the Frenchman's Bay.
Brisbee, Arizona
This tiny town is a mining community and their Independence Day celebration stays true to their roots. On the holiday, they have a coaster-car race for children ages 9-15. The race takes place on a 1.5 mile stretch of road, while the townspeople line the edges to cheer on the drivers. There are also hot drilling and mucking contests to honor their mining heritage.
Saratoga, New York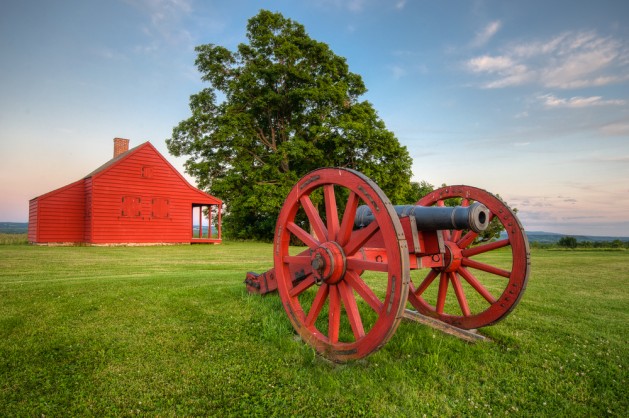 Saratoga is the site of one of the most famous battles in the history of the Revolutionary War. As such, the town takes pride in celebrating the 4th of July. Re-enactments occur each year of various scenes from American history. The signing of the Declaration of Independence is one such re-enactment. If you're a history buff, this town is for you.
Bristol, Rhode Island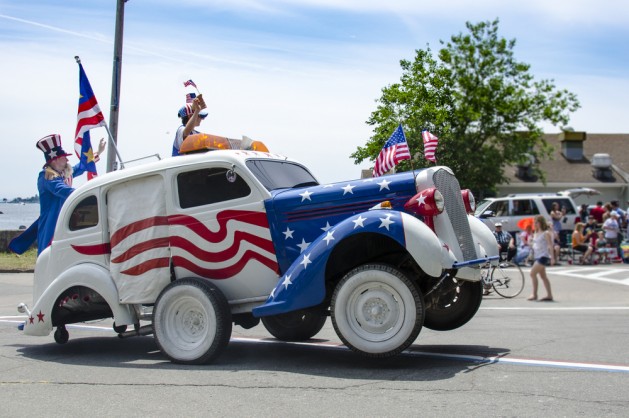 This town is the home of the oldest documented celebrations for Independence Day. Since 1785. Bristol has loved honoring our independence. In this town, they have concerts, races, and a 4th of July gala. They even have Benjamin Franklin and George Washington look-a-likes going throughout the crowds and interacting with visitors. Bristol has been nicknamed "America's Most Patriotic Town" for good reason.
Murrells Inlet, South Carolina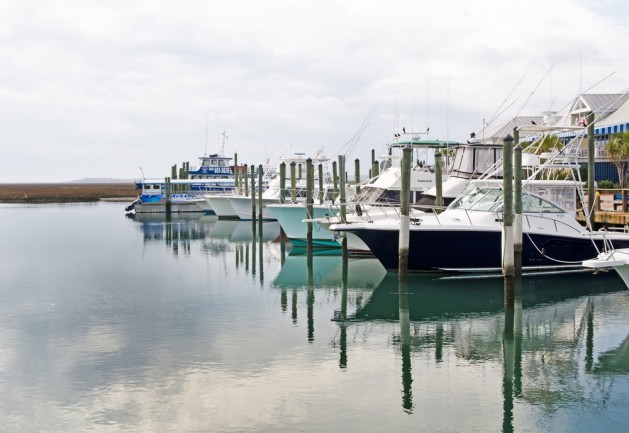 Here, the 4th of July is celebrated on the water. It begins with a boat parade at lunchtime, during which all of the boats are decked out in red, white and blue, and then fireworks over the marsh afterwards. Fishing and seafood is also a part of their celebration, as well.
Hannibal, Missouri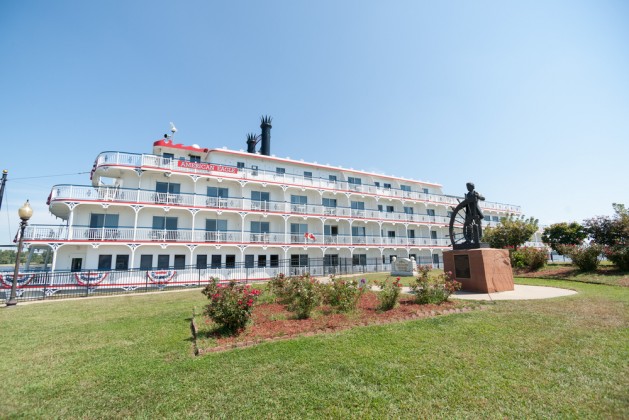 Hannibal is where Mark Twain lived, and is the setting for his famous novels. To pay tribute to him and to celebrate America's independence all in one, the town invented Tom Sawyer Days. The children of the town dress up and participate in Twain-inspired events: frog jumping, gunny sack races, and fence painting. This is followed by the more traditional parade and fireworks.
Addison, Texas
Addison is a very small town—19,000 people live in its 4.4 square miles. But it carries a big-city event each year: Kaboom Town. The festivities begin with the Addison Airport Airshow, which has vintage planes and other aircraft perform acrobatic and stunt pilot performances. Then residents and visitors head to Addison Park, where there is a carnival, live music and the fireworks show. However, the park is only 12 acres in diameter. If there's no room, overflow people head to local restaurants to watch the livestream on their televisions.
St. Augustine, Florida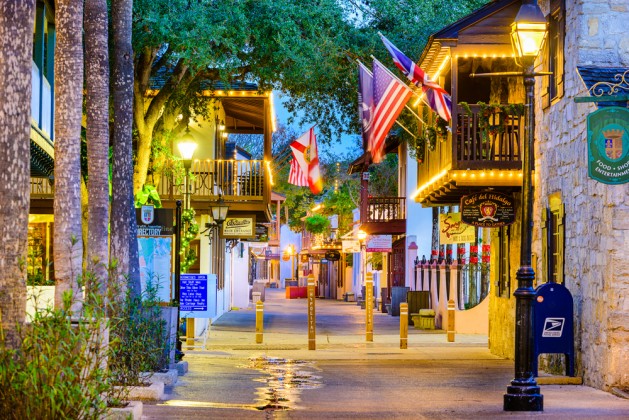 This tiny town is nicknamed "America's Oldest City", and is full of charm and character through its old buildings, boutique shops and small cafes. But on Independence Day, it becomes especially important to incorporate history into this town's celebration. They do this through a performance by the All-Star Orchestra at the Plaza de la Constitucion takes place each year. Next comes a firework display over the ancient Castillo de San Marcos Monument and the waters of Matanzas Bay. Again, this is another town for history buffs.
Monticello, Virginia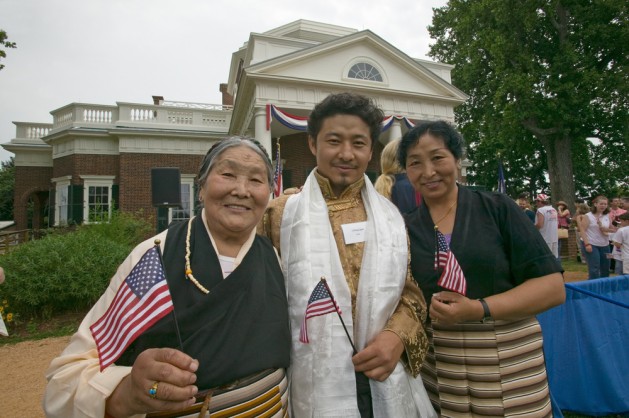 This town is known for its fireworks display. In fact, it's even been named the "most spectacular fireworks display in the South". High praise! More than just explosives, however, Monticello's celebration is significant for another reason. On the 4th of July each year, there is a Naturalization Ceremony, where immigrants become official American citizens. According to SmarterTravel.com, more than 3,000 people have become citizens since the first ceremony in 1963.
Seward, Alaska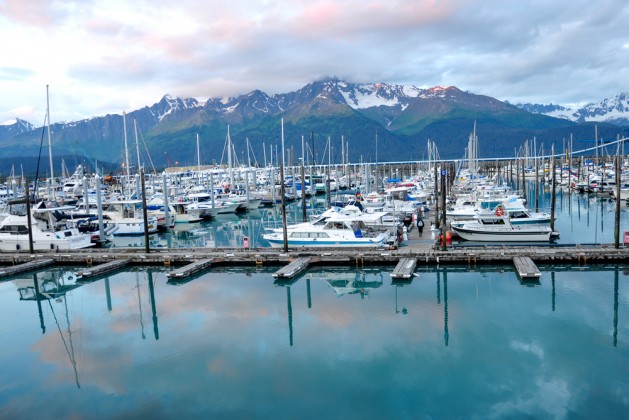 If you're looking for something truly unique, head to Seward for the Fourth of July and take part in their annual foot race. Normally, the town has a population count of about 3,000, but on Independence Day, the count rises to almost 30,000. The race is around 3 miles long, and goes past beautiful Alaskan landscapes, such as waterfalls and cliffs. This race has occurred annually since 1915.