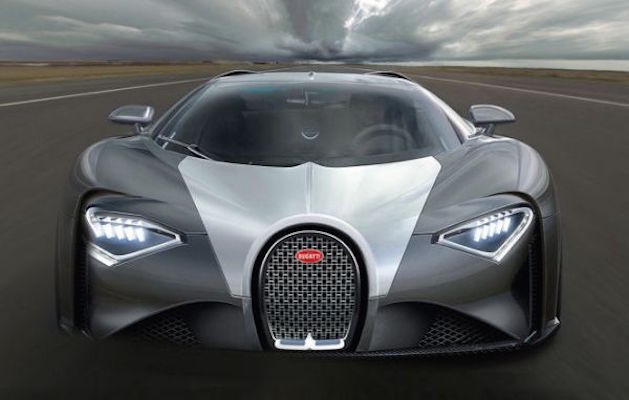 The 2017 Bugatti Chiron is going to be replacing the recently retired Veyron, which, until now, was the gold standard of obscene when it comes to supercars. Whereas the Veyron 16.4 Super Sport could reach speeds up to 254 MPH — which made it the fastest production car ever made — the Chiron laughs at that and is reported to have reached 288 MPH. Needless to say, this could be a game changer.
The Chiron is going to share the same 8.0-liter W-16 of the Veyron, but this time with direct injection, stepping performance up another step, increasing horsepower output from 1,200 to 1,500, with 1,106 pounds of torque. The Chiron will feature a seven-speed dual-clutch automatic transmission.
The car won't be on sale until sometime in 2016, which is a year later than Bugatti originally projected. And with competition from the likes of the Ferrari LaFerrari, McLaren P1 and Porsche 918 Spyder (and an actual F-18), some potential buyers may not want to wait.