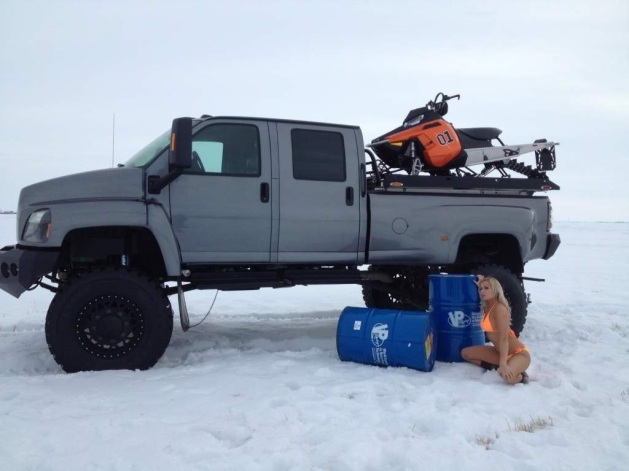 Getting your car ready on the road is very important because safety is our primary concern. This article will give you some tips about that.
Preparing your diesel truck for winter is anything but easy. However, by taking several basic safety precautions and "winterizing" your diesel truck properly, you can actually save a lot of time, money and troubles during the cold season. Here you will find 4 useful tips and advice on how to get your diesel truck ready for winter in order to safely store a truck and to keep it functional until spring. You can have the professionals at Beans Diesel Performance take care of all these aspects and many others:
1. Check The Antifreeze
The first and perhaps most important thing that you must pay attention to when preparing your diesel truck for winter is the antifreeze. Generally speaking, the antifreeze solution is mixed with water on a 1:1 ratio, and it is designed to protect your diesel truck's engine and prevent it from freezing. It is important to respect that ratio, as too much antifreeze inside the truck can actually lead to cooling problems in the hot water.
2. Change Your Tires
Tires are extremely important for road safety and, as you may know already, every truck should come with two sets of tires, one for summer and the other one for the cold season. However, there are some tires that can be used throughout the entire year. Regardless of which type you are using, it is important to check your truck's tires before the winter sets in, just to make sure that they have good tread. Also, the tire pressure should be just right, as very cold temperatures can take their toll on the tire pressure and lower it. You can either do this manually, or you can have a professional mechanic check it for you at Beans Diesel Performance Shop just so you can rest assured throughout the entire winter.
3. Make Sure The Battery Is Fully Functional
The last thing every diesel truck owner needs is to have a battery fail in the middle of nowhere during a cold winter night – in some cases, this might be deadly. This is why you must include a thorough battery check in the "winterization" process of your truck, and make sure that the water covers the lead plates located inside the truck's battery. If not, then distilled water should be added in order to dilute the electrolyte solution found inside the battery. The terminals of the battery should be clean and functional as well, just to allow you to connect cables to them, if needed.
4. Change The Engine Oil
Another important item on the winter checklist of your diesel truck is the engine oil which should be changed on a regular basisFind Article, exactly as instructed in your vehicle's manual. Mechanics recommend that drivers make sure that the engine oil has the right viscosity level to deal with the sudden and extreme temperature changes that typically occur during the winter.
Article Tags: Diesel Truck Ready, Diesel Truck, Truck Ready, Make Sure
Source: Free Articles from ArticlesFactory.com
ABOUT THE AUTHOR
If you are looking for vp44 lift pump, then check out Beans Diesel Performance at http://bdpshop.com/.