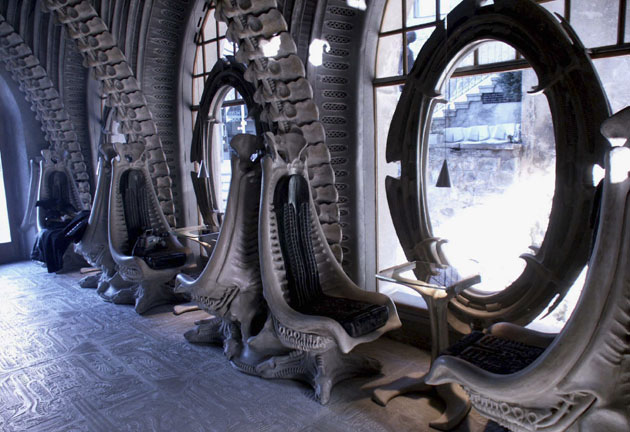 Too often in the western world, our restaurants are boring. McDonald's, Chinese Food, Ruby Tuesday, these are all hideously ordinary places that continue to be very popular with people all over the United States and Canada. Though it may seem unbelievable, there are actually unique and weird restaurants out there that are also worth your time and money. Below, you will find my recommendations for five of the best weird restaurants that you absolutely need to see. Some just for the experience, others for the food that is so good it's like an angel gave birth in your mouth.
1. The Conflict Kitchen
Located in the city of Pittsburgh, this unique restaurant only serves food from nations that are in conflict with the United States for one reason or another. One month they might serve North Korean food, another they might be serving items from Cuba. Combined with fresh remodels every time the menu changes, this is one unique dining experience for the worldly individual.
2. Dick's Last Resort
If you're a thin skinned person or without a sense of humor, you won't want to eat at this small chain. Here, the waiters are trained to be obnoxious. They will insult you, throw napkins at you and give you one hell of a good meal.
3. The Carnivore
Having been to this one personally, I can attest that it earns its claim as one of the 50 best restaurants in the world. Located in the Langata neighborhood of Nairobi, Kenya, this establishment serves wildebeest, giraffe and crocodile to its guests. Combined with the awesome nightclub on the grounds of the building, you'll be sure to have an amazing time.
4. The Giger Bar
Modeled after the works of famed Alien designer and Swiss artist H.R. Geiger, these unique establishments look like something out of one of his paintings or one of your worst nightmares. Plans to bring the chain to the United States have been active since 2013. Whether they will succeed and make Alien fans happy is uncertain.
5. Jurassic Restaurant
Located in a suburb of the of Los Angeles, this place is just…..odd. It's themed around the movie series, but doesn't have approval. Also its waitresses all dress up in Native American costumes for some reason. Go see it before it gets sued out of existence.