Watermelon and booze—who doesn't love the sound of that? These alcoholic watermelon recipes each feature the delicious fruit to create some of the most perfect summer drinks we've ever seen.
Healthy watermelon mojitos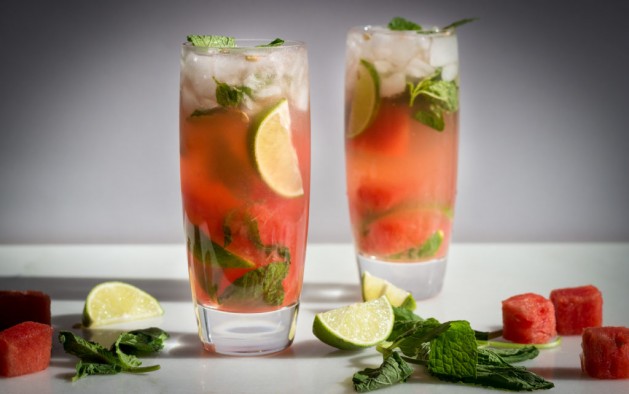 Healthy mojitos? I'll take five please. This lower calorie drink will please not only your tastebuds, but your waist. What's not to love? Find the full recipe here.
Watermelon vodka limeade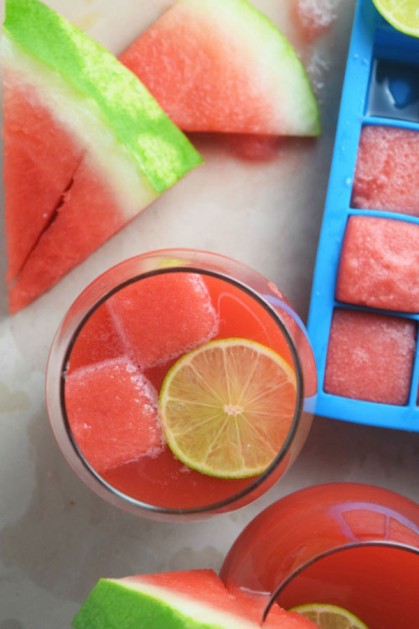 Not only does this drink include watermelon and limeade (and vodka), it includes watermelon ice cubes! No more watery drinks from melting ice. This perfect refreshing drink can be found here.
Frozen watermelon cocktails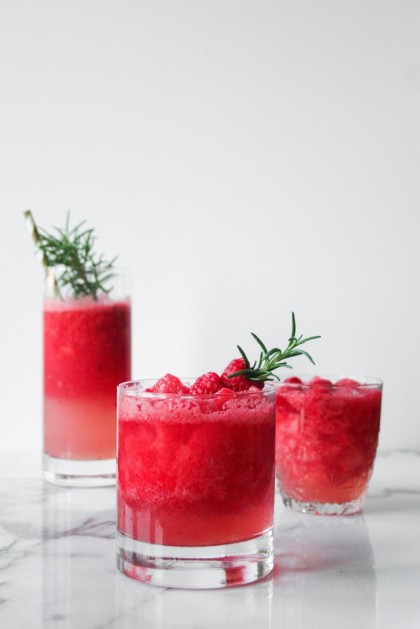 Cocktails three different ways? Yes please. With options to include club soda, prosecco or gin, you can either go all in or all out. These cocktails are so simple (and pretty) and they will cool down any hot summer day. Find the full recipe here.
Watermelon mimosas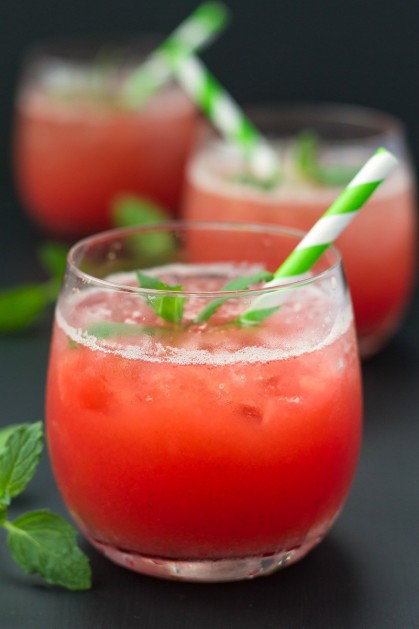 If you're looking for the perfect drink to guzzle during brunch, this is it. Use the leftover half of your watermelon to make this delicious icy drink for whatever occasion pleases you. Find the full recipe here.
Watermelon tequila jello shots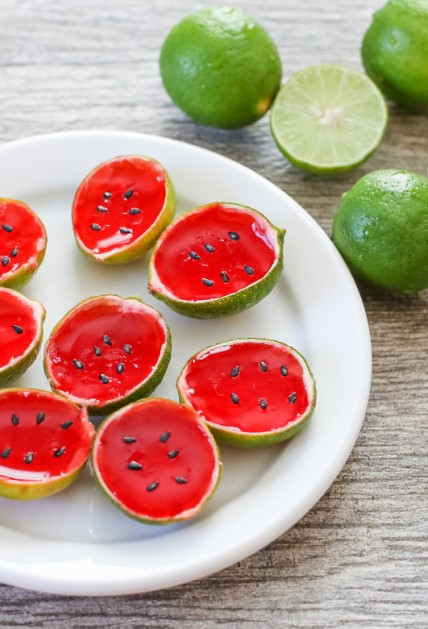 How cute are these?! Bring these jello shots to any summer BBQ party and everyone will LOVE you, we are warning you now. Find the full recipe here.
Watermelon-Bacardi cooler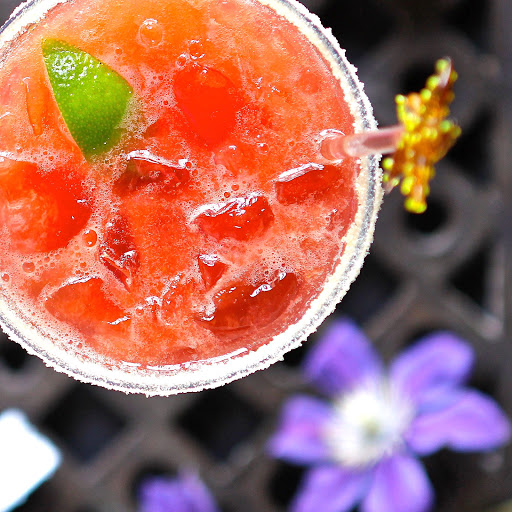 This unique blend of watermelon and Bacardi will sweeten any occasion. This combination will quench your thirst and cool you down anytime you find yourself needing either (but especially a drink). Find the full recipe here.
Jalapeño watermelon margarita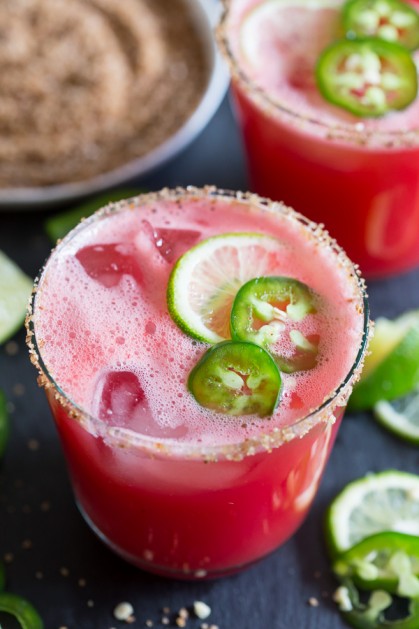 This unique twist on the classic margarita will tickle your tongue like no other. The spice of the jalapeños mixed with the sweetness of the watermelon is nothing you've ever tasted before. Find the full recipe here.