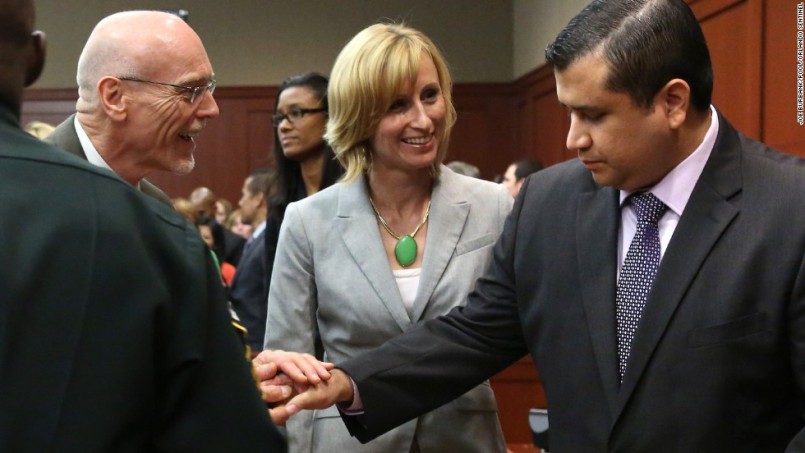 No. You didn't read that wrong.
The man who shot killed 17 year-old Trayvon Martin in 2012, and was later acquitted for reasons of self-defense, is selling the gun that was used in the shooting on eBay.
In the seller's description on the online auction website, the listing reads as follows:
"I am honored and humbled to announce the sale of an American firearm icon. The firearm for sale is the firearm that was used to defend my life and end the brutal attack from Trayvon Martin on 2/26/2012."
After years of controversy surrounding Zimmerman in the wake of his acquittal in the shooting of Trayvon Martin including pleading guilty to perjury, alleged domestic disputes with his (now ex) wife, and charges of felony assault filed by his current girlfriend, Zimmerman is once again in the spotlight for a technically legal (yet immoral) reason.
In concerns to selling the firearm, Zimmerman claims that he is attempting to part ways with the weapon in order to finally move past this traumatic event and put everything about it behind him. In some of his talk surrounding the auction, Zimmerman seems to be insinuating that the weapon is a symbol of a historic victory for self-defense over the prejudging eye of the public and mass media, yet when asked about the shooting in 2013, he was quoted telling CNN that, "Nothing that happened on that night was heroic or iconic in any way."
Zimmerman continued in his item description by telling any potential buyers about where parts of the proceeds of the sale would go:
"I am proud to announce that a portion of the proceeds will be used to: fight [Black Lives Matter] violence against Law Enforcement officers, ensure the demise of Angela Correy's persecution career and Hillary Clinton's anti-firearm rhetoric. Now is your opportunity to own a piece of American History. Good Luck. Your friend, George M. Zimmerman ~Si Vis Pacem Para Bellum~ "
When asked for comment, the Trayvon Martin Foundation, a charitable social justice organization formed in the young man's memory, said that:
"The foundation is laser-focused on ending gun violence and has no comment on the actions of this person."
What do you think about George Zimmerman selling the gun that killed Trayvon Martin? Let us know in the comments below!