If you have someone in your life who loves the great outdoors, like a son, father, uncle or grandparent, you might like to consider the gifts listed here. They're perfect for any occasion, including birthdays, graduation, and holidays. But these gifts for the outdoorsman are particularly great for Father's Day.
Leatherman Tool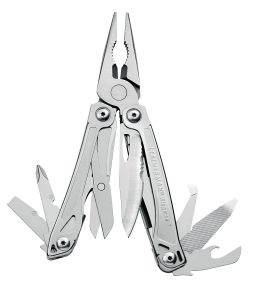 The Leatherman brand was founded in Portland, Oregon in 1983. Since then, Leatherman knives and tools have become must-have items for ranchers, hunters, fishermen and everyone else who loves and works in the rugged outdoors. When you purchase a Leatherman knife as one of the gift ideas for the outdoorsman, you can opt to have it engraved with the recipient's initials to make your gift extra special.
Compass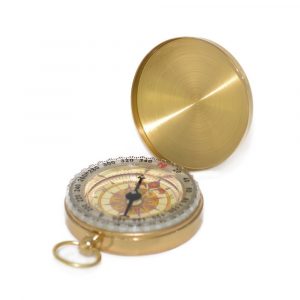 A compass makes an especially ideal gift for a loved one who enjoys sports like hiking, mountain climbing or canoeing. These are activities where it's easy to get disoriented. Even if your gift recipient doesn't do any of these things, a compass is a practical and useful gift that says you care that they make it home. Compasses come in many different varieties, including styles that emulate a medallion, and can be worn around the neck on a chain. For an extra special compass gift, consider buying a vintage model.
Solar Backpack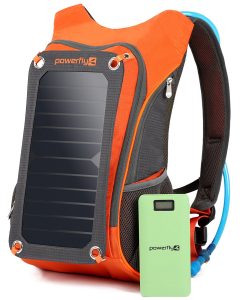 Solar backpacks are equipped with solar charges and connection adaptors that work for cell phones, flashlights, radios and more. This is a great gift for a hiking or camping aficionado who might find themselves far from home without power.
Bicycle Headlight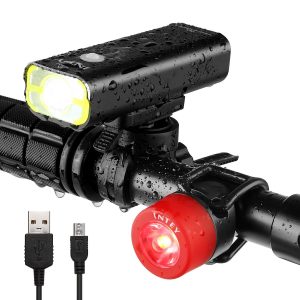 If your loved one rides bicycle trails for fun, consider giving them a gift that will help keep them safe. Bicycle headlights save lives by making the rider visible on the road after sundown. Even if your gift recipient doesn't make a habit of riding at night, a bicycle head light is still a good gift idea for times when they don't get back in time before it gets dark. Bicycle head lights come in models that attach to the handlebars and models that attach to the front of bicycle helmets.
Whistle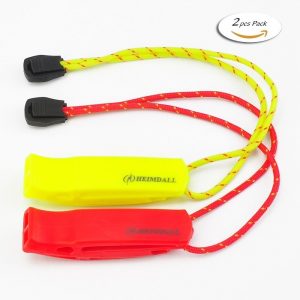 A whistle is a great way to communicate to a hunting buddy or for calling for help without expending a lot of energy. (Think Kate Winslet on the door in Titanic.) A whistle makes a really cute gift topper on top of a larger wrapped present. Remember that great gifts for the outdoorsman don't necessarily have to extravagant or expensive.
Hiking Boots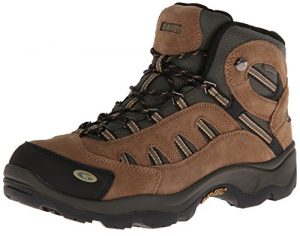 It's hard or impossible to buy shoes and boots for someone else. However, some great gift ideas for the outdoorsman can come with a return receipt so that your gift recipient can exchange the boots for a different size or style. Hiking boots will always be appreciated by someone who spends a lot of time traipsing in the woods or climbing mountains. For a more thoughtful hiking boots gift, consider looking for boots that are waterproof. Some hiking boots are also insulated for wear in cold climates.
Tent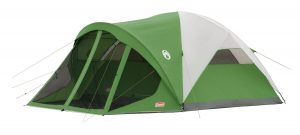 If you have a younger loved one who enjoys being outside, consider getting them a tent. Even a small tent for the backyard would be cute. Let them get a sense of being away from home in the wilderness while still not far from the safety of the house. Tents come in varieties that accommodate one to four people, and they also are rated for seasons. A four-season tent can withstand snow and heavy wind. In contrast, a two-season tent is lighter and only appropriate for temperate weather conditions.
Sleeping Bag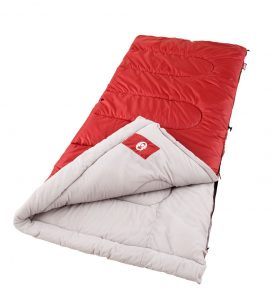 One of the best gift ideas for the outdoorsman would be a sleeping bag. It's always hard to stay warm while sleeping in the great outdoors.  A brand new sleeping bag is always greatly appreciated. Ask your sporting goods salesperson about the rating of the sleeping bag. Like tents, sleeping bags are rated according to their waterproof and insulation properties. Do you know if your gift recipient will be camping out in a certain kind of climate? It's worth it to make sure you buy a sleeping bag that will keep them cool, warm, or dry.
There are lots of great gift ideas for the outdoorsman. Choosing gifts that they can enjoy and appreciate while they are doing the activities that they love will let them know that you support their outdoor endeavors. Don't forget to save all your receipts. That way your gift recipient can exchange the item if necessary. You want them to be able to get something they will really be able to enjoy during their outdoor expeditions.