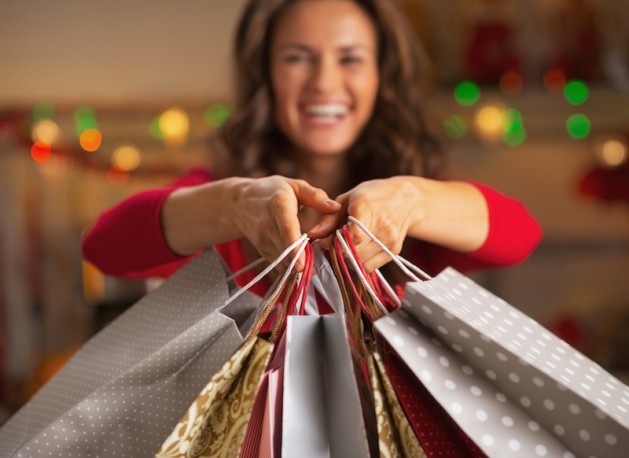 The year 2016 is about to end, and it feels like it just started. But as we head to the end of the year, we are welcoming the holiday season.
Though the holiday season means cozy sweaters, family meals, and eggnog, the season can also get rather expensive. And if you don't want to spend the first week of the new year worrying about your finances, then we recommend you start making a budget for holiday shopping starting right now.
Lucky for you, we've put together a fool-proof list on how to prepare your budget for holiday shopping.
Set a budget for holiday shopping and stick to it
The reason most people ruin their budget for holiday shopping is that they don't set a budget before going for shopping in the first place. Check your last year's shopping finances, and see how much you spent. Now try to get that number down by at least 25%, and that is your ideal budget.
Make a list and prioritize
List out all the people and the gifts you want to get them, and then, start prioritizing. Now this is a critical point because it will help you keep your budget for holiday shopping under control.
After all, it's alright to go a little overboard when you're buying gifts for your kids, but spending a little extra for that distant cousin is just not worth it.
Start shopping in advance
Now that you've got your list ready, why wait for the last moment to shop? Start finding deals online and buy gifts whenever you find a discount price.
For high-budgeted items, you can also set alerts with the help of apps and browser extensions, so that whenever the price drops, you will get an immediate email about it.
Be ready for Black Friday and Cyber Monday
With some of the best discounts on Black Friday and Cyber Monday, there is absolutely no reason why you should miss these great shopping days.
Follow the same strategy for shopping in the mall and shopping online—start checking the products you want in advance. Make a separate wish list for online shopping so that you can quickly checkout. And for malls, just take a note of where all the products are. Yes, we literally mean take a note on your phone.
Take advantage of your reward points
You know those reward points in your card that you always forget to use? Holiday season is the time to utilize them finally! Take out all your cards and tally up how many points you have in advance, so that you'll have a clear idea about how much you can save.
Search for coupons online
The internet is flooded with coupons, and you're still paying full price? Absolutely not. Always search for coupons before you buy anything. There are also special browser extensions available online, which automatically list out all the valid coupons for the products you are about to buy.
Get away from shipping charges
Do you know how much you could save by not paying shipping charges? Always order in bulk to avoid shipping charges. If you are about to order an item and it's not on much of a discount, the right thing to do would be to wait until you have more products to order.
Use cash or debit cards
With credit cards, we all sometimes go overboard. After all, the money does not get deducted from our accounts immediately—we can pay with our own ease. But that does not change the fact that we still have to pay all of it. Not to mention, if we get late on our credit card payments, there is also an interest charged.
The better way out of this would be this would be to keep cash separately for gifts, or better, a debit card which has your exact holiday gifting budget so that you have an exact idea about the left budget.