THIS CONTENT WAS REPUBLISHED FROM AN EARLIER DATE.
 Tuesday July 5, 2016
Awoke and whispered to my boobs, Bea Arthur and Jackie O, "It's Tuesday. You know what that means, ladies? Time to oppress some dudes."
Walked to work wearing my plunging crop top that says, "This is what a feminist looks like," hot pants, and six-inch heels. Tossed my hair a lot and sexily chewed my lower lip. Dropped change so I could slowly bend over and pick it up. It took me about an hour to walk five blocks, which is standard.
Exceeded my catcall goal by seven, a personal best. Super flattering, of course, but will pretend to be terrified and make men feel bad about it with a bunch of tweets. That'll show them.
Some dowdy librarian tried to help me with the change I kept dropping, and she got catcalled too! No one invades my catcalling turf. Slapped the books right out of her hands. Mostly by Hemingway, whom I both hate and would totally do if he were alive.
Arrived late per usual, but the boss didn't say anything, just stared at my tits and gave me a pass. I had buttressed Bea Arthur and Jackie O in a push-up bra stuffed with the hard-earned cash of some beta male I cheated on. Good thinking.
By Friday I hope to a) screw my way to executive assistant, b) replace some poor slob who works really hard, or c) file a sexual harassment lawsuit. We'll just see what the week brings, like whether or not the boss is a lesbian. Fingers crossed!
Spent the rest of the workday playing Candy Crush and convincing Dale from accounting to do everything for me. Stringing Dale along is why I keep coming in. It makes all the pretending to work worth it. I might boink him someday, but I want to see how low he'll stoop for a bit of action.
I don't get off on it per se, in so much that I don't get off. Ever. At all. But I pretend that I could, just to make all the guys I've ever been with feel like losers. Watching them fumble and feel emasculated without pants is like Christmas – if I were to sleep with Santa and watch him fumble and feel emasculated without pants.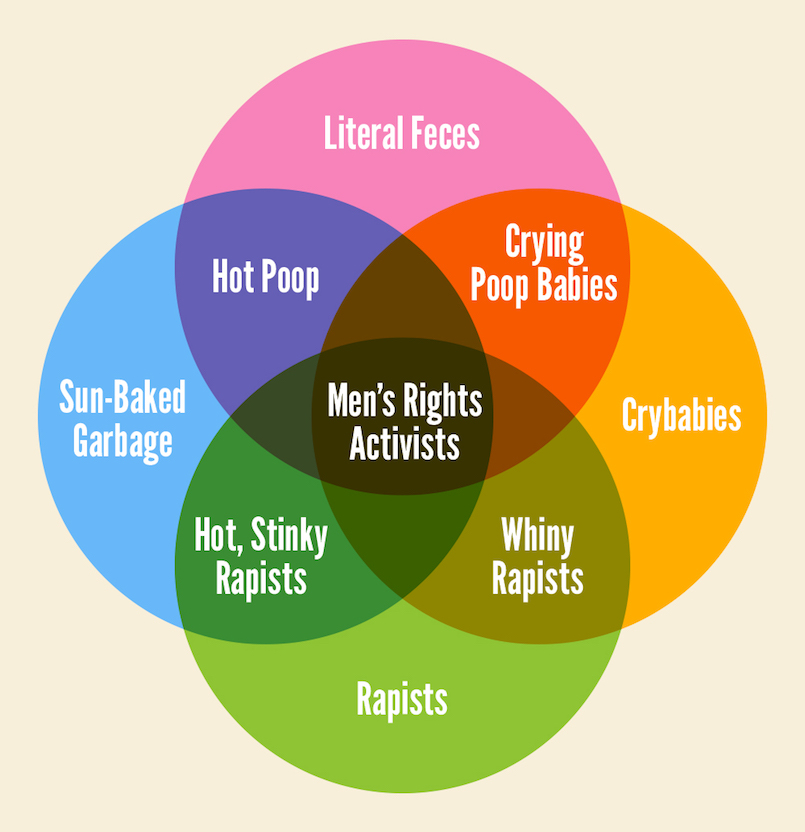 Went to happy hour after work and didn't pay a dime. Cosmos just appeared in front of me. Dumb guys just handed me cash for being hot, and I filled my bra until Bea Arthur and Jackie O ballooned up like the boobs of evil women on TV. My role models, natch.
Some dude wearing a huge, purple hat came up to me and said I looked like an uglier Angelina Jolie. He lifted his shirt to show that his torso was hard, rippling, and embroidered with diamonds so he had every right to tell me that. I hooked up with him in the men's room. That'll show him.
Went home and let loose a series of drunken, liar tweets about how hard my life is and how I want equality. Even inebriated, it's important to keep my stilettoed foot on the neck of men everywhere. Those tweets and opinion pieces just skewer them. More powerful than the laws of God or man are the messages I hastily type with my thumbs.
A good Tuesday over all, but did not receive free coffee by sexily slow jamming my order. The barista must've taken the red pill.