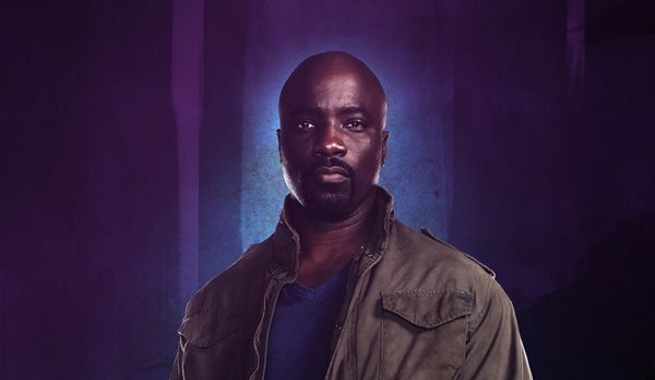 There's been a lot of talk as of late about just how much Netflix's library of shows and films has shrunk. Lots of publications and outlets have taken to highlighting just how much the size of Netflix's catalog has decreased in volume – 50% – making it seem as if there's going to be an inevitable decline in Netlfix usage. That might be fair to assume on paper, but the fact of the matter is, despite Netflix's catalog falling to a "paltry" 5, 302 titles, the streaming service is better than ever.
How is Netflix better than ever despite losing half of its content in the past year, you ask? Easy, its original programming is becoming so good, its unfair, and the streaming service's most recent release is a prime example – that's right, we're talking about "Power Man" himself, Luke Cage.
Netflix has gained the Midas touch when it comes to their slate of original programs over the past year or so, specifically the Marvel Series like Daredevil and AKA Jessica Jones – both are steeped in gritty realism while nailing the comic book elements that draw in even the most casual of superhero fans, and Luke Cage looks like its Marvel/Netflix's best approach to the Defenders heroes yet. For the uninitiated, Luke Cage was a hero originally introduced through his Hero for Hire Marvel comic back in the 1970s, but the Netflix take is slightly different.
Luke Cage (played fantastically by Mike Colter, who IS Luke Cage) is a wrongly accused man who was illegally experimented upon while in prison, which eventually led to his superhuman strength and impenetrable skin. He literally punches his way out of prison and lays low on the lamb in Harlem. That's the gist of Luke's story (thought this isn't the first time we've seen Luke Cage in the Marvel television universe, he popped up in the Jessica Jones series, which will eventually lead to the two marrying), until his magnanimous personality and the death of his confidante, "Pops," pulls him into the sordid crime world of Cornell "Cottonmouth" Stokes (the phenomenal Mahershala Ali) and Mariah "Black Mariah" Dillard (the legendary Alfre Woodard), pitting him against the crime syndicate of Harlem all by himself.
In short, Luke Cage is something of an urban folk tale, but with ultra modern themes and observational elements – with the recent racial tensions found in our culture as of late, Luke Cage is all the more poignant when it comes to a black man wrongly accused and fighting desperately to clear his name, but the media keeps pushing back in a bad way. It doesn't help that half of the city's police and media folks are in the pocket of Cottonmouth and Black Mariah, but Luke Cage displays an indomitable spirit that is representative of the Harlem community.
Speaking of Harlem, the borough itself might as well be listed on the call sheet, because there is some serious life to the neighborhood, unlike the Midtown home of Daredevil and Jessica Jones. Where Hell's Kitchen was simply a setting, Harlem is a full time player in Luke Cage. The neighborhood is forever shifting as the power struggle between the neighborhood staples like Pops fight to try and preserve the borough for good while Cottonmouth and Black Mariah work to sink their deep pockets into every nook and cranny of the borough. But Luke is there to try and prevent such developments from taking place, but at what cost? Cage begins to learn that much of his past was never as it seemed, and that those he loved were deceiving him, despite his considerable intellect and empathy.
There's a depth to Luke Cage that had yet to be explored by the rest of the Marvel/Netflix series, with the racial tensions being most immediate – there's an unsettlingly familiar scene where Luke Cage is (unsuccessfully) arrested for being a black man in the "wrong" neighborhood. Then there's the unexpected appreciation for the arts that becomes a major subplot for the series – one of the key motifs with Cottonmouth is his acute musical ability as a keyboardist, as music was his first love, but he was sucked into the world of crime after killing his uncle – as Luke and the other key players are constantly looking to music for moments of tranquility and thoughtfulness. Furthermore, the Harlem Parade – Cottonmouth's club – has some of the coolest live music cameos in any television show or film, period; with the likes of Raphael Saadiq, Charles Bradley, and Delfonics making appearances.
All in all, Luke Cage is probably the best of the Marvel/Netlfix series to date, not necessarily for its structuring or plot development (the first season's third act is considerably clunky, as it seems to lose track of its social commentary ever so slightly so as to place a nice bow on the end of the season), but for its most immediate connection to the every day. If realism is a key tenant of the Marvel/Netflix shows, then Luke Cage pins the tail on the proverbial donkey, as Luke Cage never dons a costume or mask, instead becoming the face of his neighborhood, a man with nothing to hide other than his own personal demons. He's a bastion of hope for both the neighborhood of Harlem, but the MCU in general, as his thoughtfulness opens up a new avenue for Marvel and Netflix to explore with greater depth and feeling.