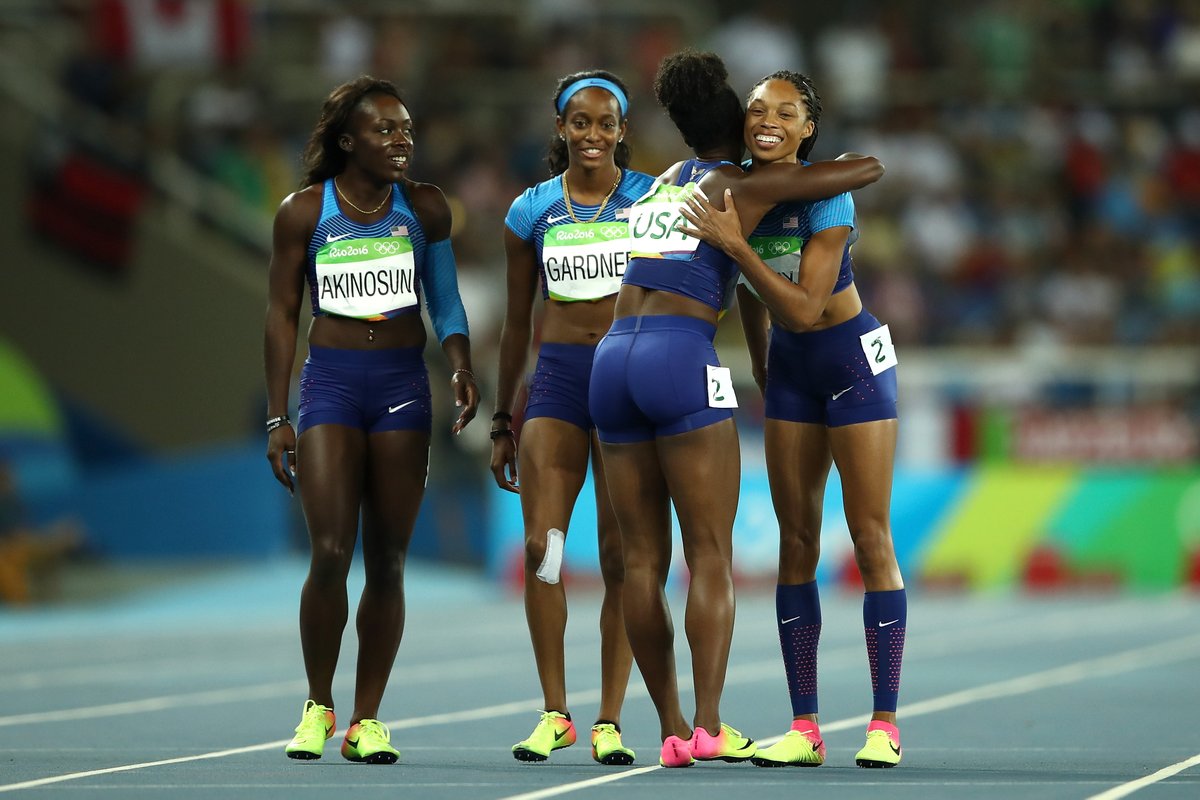 Two weeks worth of Olympic action are in the books, and Day 14 of the Rio Games were all about the relays. The US men's team saw their run seize defeat from the jaws of victory as the relay team of Mike Rodgers, Justin Gatlin, Tyson Gay, and Travon Bremmel saw their initial bronze medal finish relegated to a disqualification for an illegal baton exchange, while Jamaica saw Usain Bolt easily seal their team's legendary fate, as the Jamaican sprinter went a solid 3 for 3 on gold medals at these Olympics.
Where the US men's team failed to come up with anything in the 4X100 relay final, the US women's team had a decidedly more victorious (literally) run at gold. Operating some modicum of infamy following the US women's team semi-final controversy, which centered on a disqualification, but challenged the dq and were reinstated after a solo time run.
So fast-forward to the evening of Day 14 in the Olympics, and the stage is set for the US women's 4X100 team to defend their 2012 Olympic title with Jamaica hoping to maintain the tiny island nation's track & field dominance at the Rio Games and that particular evening. In the end, the race was no contest, whatsoever – from the onset, Tianna Bartoletta, Allyson Felix, English Gardner, and Tori Bowie torched their competitors in the relay, clocking in at a time of 41.04 seconds, and securing their second consecutive Olympic gold in the event.
While the entire team was justifiably ecstatic, Allyson Felix – the veteran of the group – had even more reason to be excited (5x more, to be exact), as the victory solidified her 5th career gold medal to become the most decorated woman in Olympic track and field history. So while the men's relay team fell short, the women's relay picked up the slack in historic fashion.