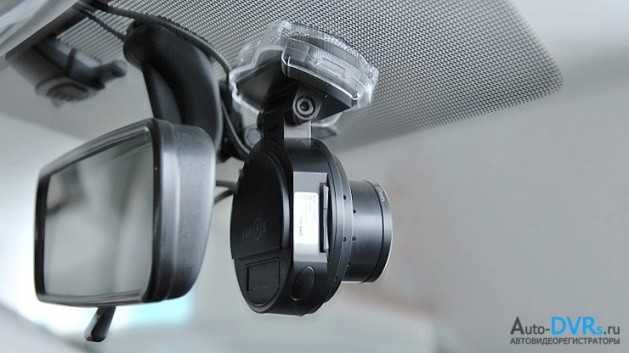 Are you planning to join the growing number of people who install a dashboard camera in their car for that extra bit of evidence in case of an accident, road rage, or meteors falling from the sky? Then you may be wondering which one of the dozens of different models is the best choice for you!
It's easy to be overwhelmed at first, therefore we have selected the five very best dashboard cameras that you can possibly get in early 2014. We will be looking at dash cams from every price range, starting as low as $50 for a simple-yet effective G1W and moving up the price scale to almost 10 times as much for a top-quality, feature-packed dual-channel camera, the BlackVue DR550GW.
Note that the cameras featured in this article are not necessarily the newest cameras around. We have evaluated technical specifications as well as customer satisfaction for each camera during the course of 2013. Rest assured that the five winners presented here have been field tested by thousands of customers and received excellent feedback all around.
So What Sets A Dash Cam Apart From Other Cameras?
In case you are wondering why you can't just use a regular video camera, or even your phone's cam, it's because a dashboard camera should have all of the following features:
Connect to your car's cigarette lighter with a long power cable (at least 12ft) that you can run around the windshield, tucking it away neatly so it is hidden from sight.
Auto on/off: Dashboard cameras start recording when you start the car's engine, and stop when you park. That way, you don't have to worry about forgetting to turn your camera on or off.
Loop recording: Enables the camera to overwrite the oldest bit of footage when the memory card is full, so you never run out of disk space.
Impact detection / G-sensor: A G-sensor makes sure that if an impact is detected, the video footage immediately preceding and following the impact won't be overwritten by the loop recording feature, so you don't accidentally lose critical evidence.
Time and date stamp on video (and speed if we have GPS): useful should you ever need your video footage as evidence in court.
Resolution: 1080p (1920×1080 pixels) is pretty much standard in 2014. While there are still a couple of 720p (1280×720 pixels) dash cams available, most new cameras support 1080p resolution.
Interfaces: Dash cams generally come with HDMI, USB, and A/V interfaces.
Note that the cameras presented here come with all of the features listed above.
Storage: Most dashboard cameras support SD cards up to 32GB in size, with the notable exception of the Lukas LK-7900, which supports 128GB of storage capacity.
Having had a look at the basic features a dash cam should have, let's now check out our top camera choices for this year:
The Top 5 Dash Cams In 2014