Spoilers are ahead for Episode 2 of HBO's The Young Pope, so if you aren't caught up yet, feel free to take care of that now. I'm fine waiting – I can use the time to master the finer points of kangaroo whispering.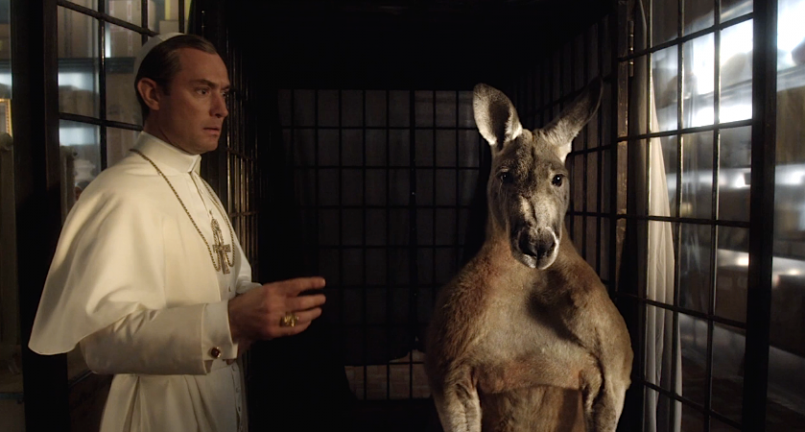 If Episode 2 of The Young Pope serves a single intended purpose, then clearly it is in selling us the idea that Lenny, aka Pope Pius XIII, has some rather significant abandonment issues. And though The Young Pope is going to great lengths to make its audience skeptical of Lenny's pious behavior – whether it be in his asking a fellow man of the cloth to spy on the pope's adversaries (be they fancied or real), or egotistically castigating the one woman in the world who might offer some semblance of emotional comfort, or a thousand other selfish and vengeful acts in between – I also feel that we need to sincerely acknowledge Lenny's past, if for no other reason than to better understand why he became the man he is at present.
The Young Pope is being very careful with how much of Lenny's past is meted out in a single sitting, partly to maintain the shroud of mystery currently hanging over Pope Pius XIII (with so much of that shroud being woven by Lenny himself), but what we have learned over the last two episodes is enough to complicate my feelings about the man. We know he was abandoned by his "hippy" parents at the age of seven, and was raised by Sister Mary in a Catholic orphanage. At some point, Lenny came under the tutelage of Cardinal Michael Spencer, where he served as an effective yet timid protege. Lenny worked his way up the ranks, ruffling zero feathers and causing zero speculation on his piety, behavior, or intentions as a priest. In the recent past, Lenny was elected as pope by the college of cardinals, but we learn that there were politics at play in the decision, and that Cardinal Voiello likely stacked the vote in Lenny's favor, disgracing perceived shoe-in Spencer in the process.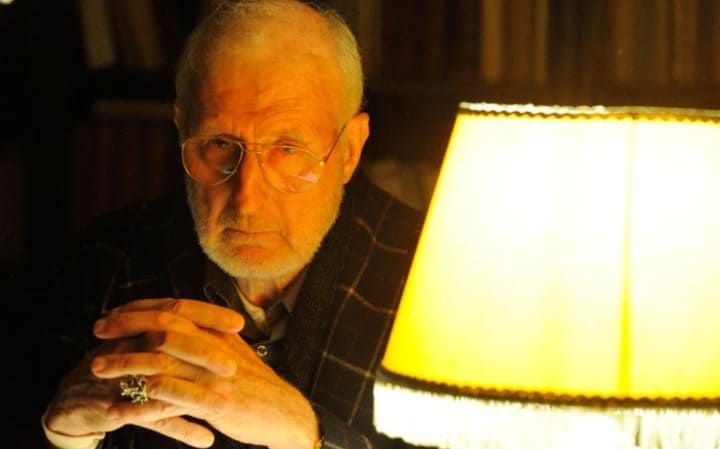 So what are we to make of all of this? How is viewing Lenny's life through the lens of his past supposed to inform our understanding of him in the present? I think the first thing we have to understand is just how awful it must be to grow up in a Catholic orphanage without the love and guidance of one's parents. This is a huge part of Lenny's identity, regardless of how long it's been since he was a child, and it explains why he is so indifferent to people's opinion of him.
Well, most people's opinion of him. When Lenny goes to meet with Spencer, we can see that Lenny's genuine respect for Spencer is only equaled by Spencer's derision for Lenny. After Spencer accuses Lenny of colluding with Voiello in the papal election (which Lenny denies, and at this point I feel compelled to believe him), Lenny asks him why he was summoned. "To remind you that you're the pope now," says Spencer, "and that you're all alone. Just like you've always been. And that you're a nothing. Nothing." I suppose that's about the harshest thing one could hear from their mentor/father figure. Lenny is rightfully hurt by these words, but at the same time, he's absolutely uninterested in resigning as pope, which is the one thing that would reingratiate him to Spencer. Instead, he offers to make Spencer the prefect of the Congregation of the Clergy, which would effectively allow the two men to rule side by side, but Spencer wants none of it, because he has his own ego to look out for.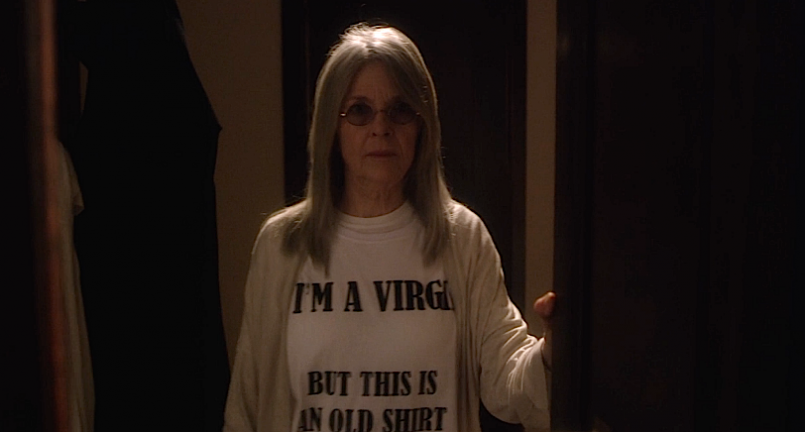 After enduring Spencer's harsh words, Lenny seeks the comfort and council of the only mother he's ever known – Mary. It's telling that he returns to her for solace after having earlier chastised her for admiring the homily that Voiello drafted. This shows us that Lenny sees a clear line of demarcation in his relationship with Mary; on the one side, she is his trusted (if not increasingly reluctant) advisor and aide, while on the other, she is his safe haven of maternal calm.
Both of them seem to understand this binary aspect of their relationship, but Mary is the one who better navigates the two-fold nature of their bond. For his part, Lenny wants the best of both worlds – a mother figure and an advisor – but his folly is in misunderstanding that an over-reliance on one aspect of Mary results in serious limitations of the other. As a result, Lenny never quite seems to get what he wants from Mary, though it isn't from a lack of her trying. And what the hell are we to make of it when Lenny cuts her off when she brings up some past incident involving a kangaroo? She was almost reverent in her tone, giving the impression that she sees the kangaroo as something of an omen. Who knows, but I can't wait to see if there's a payoff in this.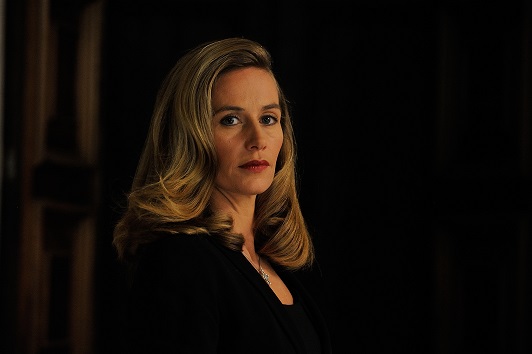 Understanding Lenny in this context – that he is an emotionally damaged egoist – helps to better understand why he is the way he is. We can perhaps see the consequences of Lenny's issues of abandonment most clearly in his meeting with Sophia Dubois, the Vatican's director of marketing and communications, when he shoots down any idea of using his image to bolster Vatican revenue. "I do not have an image, lady," he bellows. "I am no one . . . No one. Only Christ exists. Only Christ."
Though his words are spoken with conviction here, I can't help but think that Lenny is talking less to Sophia and more to himself, using the words to remind himself that, even though abandoned, he will always find mercy in Christ. It would be easy to feel sorry for the guy in some way if he wasn't so backward on other things, like wanting to fire the current Congregation of the Clergy for being gay, or being an outright asshole to his staff – even the nice old nun lady who prepares the meals. Sure, Lenny is complicated, but mostly, he's just a very powerful dick, no matter who he's dealing with at any particular time.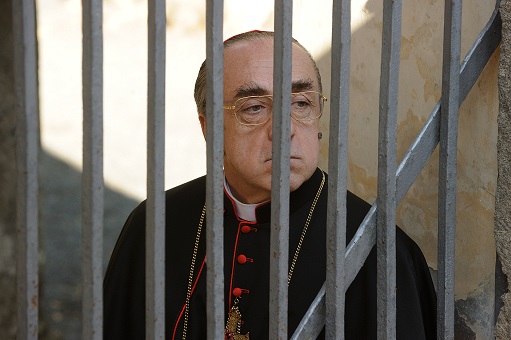 Never is Lenny's annoyance and impatience ever more laser-focused than when he's dealing with Cardinal Voiello, who is becoming a very compelling character in his own right. At first, we were shown an inwardly shrewd but outwardly humble man, one charged with helping the new pope ease into office, as well as being Lenny's political advisor. Now that Lenny has cast Voiello out of his inner circle, Voiello feels that it is his ecclesiastical duty to oust the pope.
After finding no dirt on Lenny, Voiello retreats to a private apartment, where he comforts a bespectacled disabled boy who clearly means a great deal to the cardinal. Mary sees all this from afar, which tells me that she, and by extension Lenny, knows that the boy is Voiello's weak spot and will certainly come to serve as leverage against the cardinal in future episodes. Further complicating things is Voiello's near-ambiguous realization at the end of the episode, when he insinuates that he will go to extremely drastic measures to undo Lenny. But for Lenny's part, he sees Voiello as nothing more than yet another empty spiritual vessel in a life filled with empty spiritual vessels; as far as Lenny is concerned, Voiello embodies the promises of the Church no more than his absent hippy parents.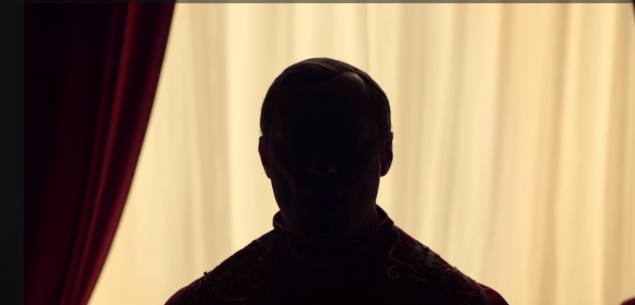 I've spent so much time in this review trying to understand Lenny's past, and his core humanity, flawed as it may be, so that I may better understand why he said what he said when he finally stepped out before his faithful followers in St. Peter's Square at the end of the episode. I think we all had a feeling that he would go off of Voiello's script, but I don't think anyone knew just how far afield he would truly go. In short, Lenny chastises his flock – all one billion of them – telling them that they've fallen away from God, and that to be close to Him, they must live a wholly devout spiritual life. And forget about trying to be close to the pope; Lenny wants nothing to do with them. In fact, the last thing he tells them before he abandons the speech is that they don't deserve him. He runs away, leaving his follows and all attending cardinals in a state of shock.
So what are we to make of the Lenny we know? He is complicated, yes, but we don't yet know why, beyond the abandonment we've already discussed. But as far as his end-game is concerned, it's anyone's guess. He seems to have risen to the papacy almost by accident, which tells us that his designs weren't always set on the highest office in Catholicism. Nor does he seem to have any solid plan in moving forward in his position within the Church; we see this perhaps most clearly in his deep consideration of actually using Voiello's homily, up to the moments before he takes the stage.
He may not have a plan for the day-to-day workings of the Vatican and the Church beyond, but if nothing else, Lenny has his convictions. Or, on the other hand, perhaps Lenny sees all of this – the papacy, the Vatican, the Holy Roman Church in its entirety – as some cruel, outdated, uncaring institution. He mocks every tradition and every protocol he encounters, so maybe his intent isn't to bring about a more traditional, conservative epoch in Church history, but rather, raze the whole thing to the ground.
Either way, I'm loving it, and look forward to seeing what Lenny's end-game really ends up being.