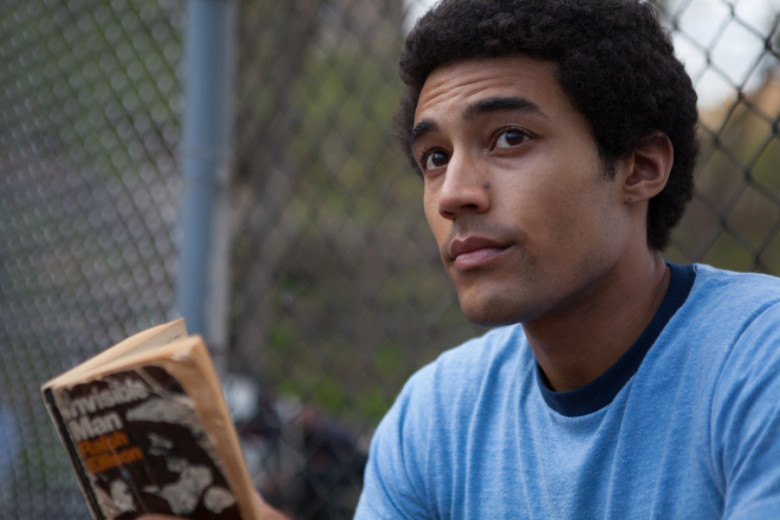 Now that the too-long election cycle has come to a close, its now time for things to return to a certain state of stasis (though a Trump presidency certainly appears to offer up no semblance of such a thing) as we roll into the Holiday season. And one of the prime Holiday season activities outside of eating oneself into a coma, arguing with estranged family, and feigning excitement for subpar gifts, is the American tradition of mindlessly binge-watching television.
Netflix has spent the better part of the past two fiscal years placing itself into enormous debt – $800 million to be exact – only to continue to build its debt-to-equity faster and faster with every new original program that crops up on the Netflix featured home page. Netflix is by far and away the most motivated of all the streaming platforms to buy up original properties to thicken the already bloated roster of Netflix originals.
So keeping with the bloated analogy, when you've outpaced your belt in a matter of mere hours on any given family Holiday gathering or wish to sulk and escape the disappointing presents you receive for Hanukah, Christmas, or Festivus, then these original shows and specials popping up on Netflix in the month of December will surely offer a healthy dose of escapist watching as your body struggles to digest at an even marginally effective rate.
Friday, December 2nd
Pacific Heat
This is yet another Netflix foray into the world of adult oriented cartooning, except this one feels oddly familiar. Pacific Heat features many of the same components of the FX series Archer, all the way down to the style of cartooning. The show itself is about a dysfunctional group of undercover cops in Australia who deal with everything from drug smugglers and eco-terrorists.
Tuesday, December 6th
Reggie Watts: Spatial (Standup Special)
If there's one thing Netflix is unequivocally the best at, its championing stand-up specials. Its almost as if Netflix has become the exclusive home to stand-up specials airing off of cable or premium channels, and Reggie Watts has added his name to an already impressive 2016 list that includes Hannibal Burress, Bo Burnham, Joe Rogan, and Dana Carvey. The Late Late Show with James Corden band leader will undoubtedly include vast amounts of unique musicality within the set, as such practices have become the unabashed weirdo's calling card.
Friday, December 9th
Fuller House
https://www.youtube.com/watch?v=Tqs21OVrc2I
The most watched show in all of Netflix history returns quicker than expected, just in time for the Holiday season. It will continue the story of the Tanner Girls raising their children in the familiar San Francisco town home featuring guest appearances from John Stamos, Dave Coulier, Bob Saget, and Alan Thicke.
White Rabbit
With Mythbusters having come to a close, Netflix managed to scoop up the left-over scraps of the show – Kari Byron, Tory Belleci, and Grant Imahara – and turned it into their own bingeable version of the highly bingeable program. The show is effectively Mythbusters, but on Netflix, as not much else is known (or expected) of the show.
Captive (Documentary)
After the wild success of Making a Murderer last Holiday season, Netflix has been searching for its next Steven Avery story to capitalize on the extended periods of time spent at home during the Holiday season. The series comes from award winning producer Simon Chinn and his cousin Jonathan Chinn as the documentary series spans eight episodes investigating hostage situations from around the world.
Friday, December 16th
Barry
The election is officially over, and with Trump as president, people will almost certainly be pining for the days of one of the most historic and beloved presidents in history, Barack Obama. So with that in mind, Netflix picked up Barry, the Barack Obama biopic, at the Toronto Film Festival. The film focuses on Obama during his 20s, and should make for more than an interesting watch as we grimly await the changing of the guard between Obama and Trump.
Tuesday, December 20th
Gabriel Iglesias: I'm Sorry for What I Said When I Was Hungry (Standup Special)
Yet another stand-up special exclusive for Netflix, this time with the Fluffy Man himself, Gabriel Iglesias. This is Iglesias' first Netflix special, and was filmed in Chicago.
Friday, December 23rd
Trollhunters
A Dreamworks children's show from the mind of Guillermo del Toro, totally unrelated to the upcoming Trolls children film in theatres. Starring the voice actin skills of Ron Perlman, Kelsey Grammer, and the late Anton Yelchin, Trollhunters' name suggests just that, it's a show about trollhunting cartoon characters, just in time for Christmas.
Tuesday, December 27th
Chasing Cameron
Now that Vine is officially dead (thank goodness), the six-second video app's stars are scrambling to make the transition to different platforms, and it looks like Cameron Dallas (who?) has found himself a place on Netflix. It's effectively a reality show, as the format is set up like one, and would be Netflix's first foray into the streaming platform/reality television world.