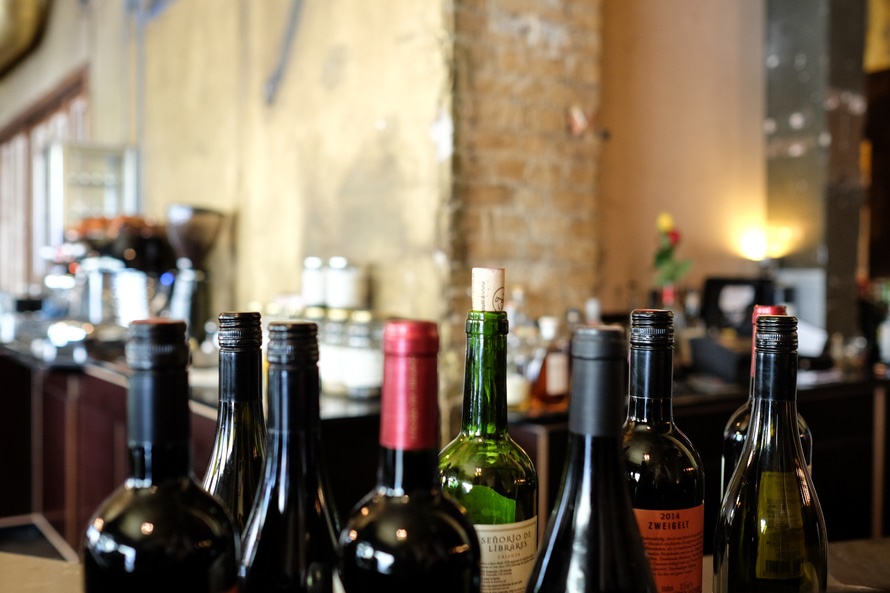 The world of wine seems to invite snobs, jerks who are compelled to tell you how they spent more than your month's rent on a bottle. It's enough to put you off wine all together. But anytime you come across a wine snob, remember that medieval peasants drank wine and loved it. You don't need to be a snob to enjoy wine; you just need to learn what you like.
The goal here isn't to impress people; knowing the different permutations wine can take depending on the country, winemaker, year, blend, etc. is the job of professionals who work hard to please other people. All you need to know is what pleases you.
When you read a wine label, it can be difficult to say whether the wine will suit you. There are some decidedly non-grape flavors used to describe wine, some aren't even edible. The best advice I have for tackling that is to eat a lot and drink a lot. Not bad, eh?
Trying a wide variety of foods will give you a better idea of what it means when a wine has notes of tamarind, grapefruit pith, or other obscure sounding taste. Since there are scents like leather, tobacco, hay, and slate that aren't on the menu, drinking wines with these descriptors will give you an idea of what they mean and if you like them. I recommend The Essential Scratch & Sniff Guide to Becoming a Wine Expert by Richard Betts for more guided tasting and sniffing practice.
Wine descriptors used in the U.S. will help you talk about wine so you can order what you want. Sweet is, obviously, sweet, and is associated with very fruity wine. Dry is on the other end of the spectrum, and has some alcohol intensity, like the sensation of drinking bourbon straight. Oaky wine will smell like wood (surprise!) and makes the wine mellower. Earthy wine can smell like a lot of things (soil, stone, horses, etc.), and is essentially the opposite of crisp or acidic wine. Full-bodied wines have a higher alcohol content that you can feel in your mouth, while lighter-bodied wines have a thinner sensation, like juice. Wine makers want to balance these different elements through grape cultivation or blending so the wine tastes good and interesting.
All that being said, you don't need to be able to pick apart the components of a wine to enjoy it.
Regarding enjoyment, there are some general wine rules about pairing and serving. These rules can be broken, but they tend to make your wine experience better.
Red wine is served at the room temperature of an uncomfortably cold office, and generally has a heavier flavor than white wine so it is often paired with food that also has heavier flavors like beef or double chocolate chunk ice cream. Some common red wines in order of fullest to lightest bodied are cabernet sauvignon, zinfandel, merlot, and pinot noir.
White wine is served chilled, and is usually paired with food that has a light flavor, like chicken, or spicy food, like nachos. This is also true of rosés. Some common white wines in order of fullest to lightest bodied are chardonnay, sauvignon blanc, and pinot grigio.
Different wines can be served in specific glasses to bring out their best qualities. Until you have a favorite type to make the investment make sense, just choose any set that suits your style.
Ultimately, all this information is about finding out what you like and how to get it. If you decide that the best burger pairing is warm, pink Franzia from a Solo cup, then that's the best pairing for you.
You don't need to figure everything out on your own, though. Remember when I said that there are professionals whose jobs revolve around making other people happy with wine? Ask a lot of questions at wine tastings instead of/in addition to getting sloshed. Don't hesitate to talk to sommeliers, wait staff, and liquor store employees about what you want to drink. Not every wine enthusiast is a show off; many are eager to share the information they've worked hard to acquire. Despite the snobs, the world of wine can be pretty inclusive, too.
Wine Recommendations under $20:
The Dreaming Tree Cabernet Sauvignon from California
Tait The Ball Buster Shiraz from Barossa Valley, Australia
Gnarly Head Zinfandel from California
A to Z Pinot Noir from Oregon
Fat Bastard Chardonnay from Languedoc- Roussillon, France
Starborough Sauvignon Blanc from Marlborough, New Zealand
Domaine Francis Blanchet "Vielles Vignes" Pouilly Fumé (Sauvignon Blanc) from the Loire Valley, France
Santa Margherita Pinot Grigio from Trentino, Italy