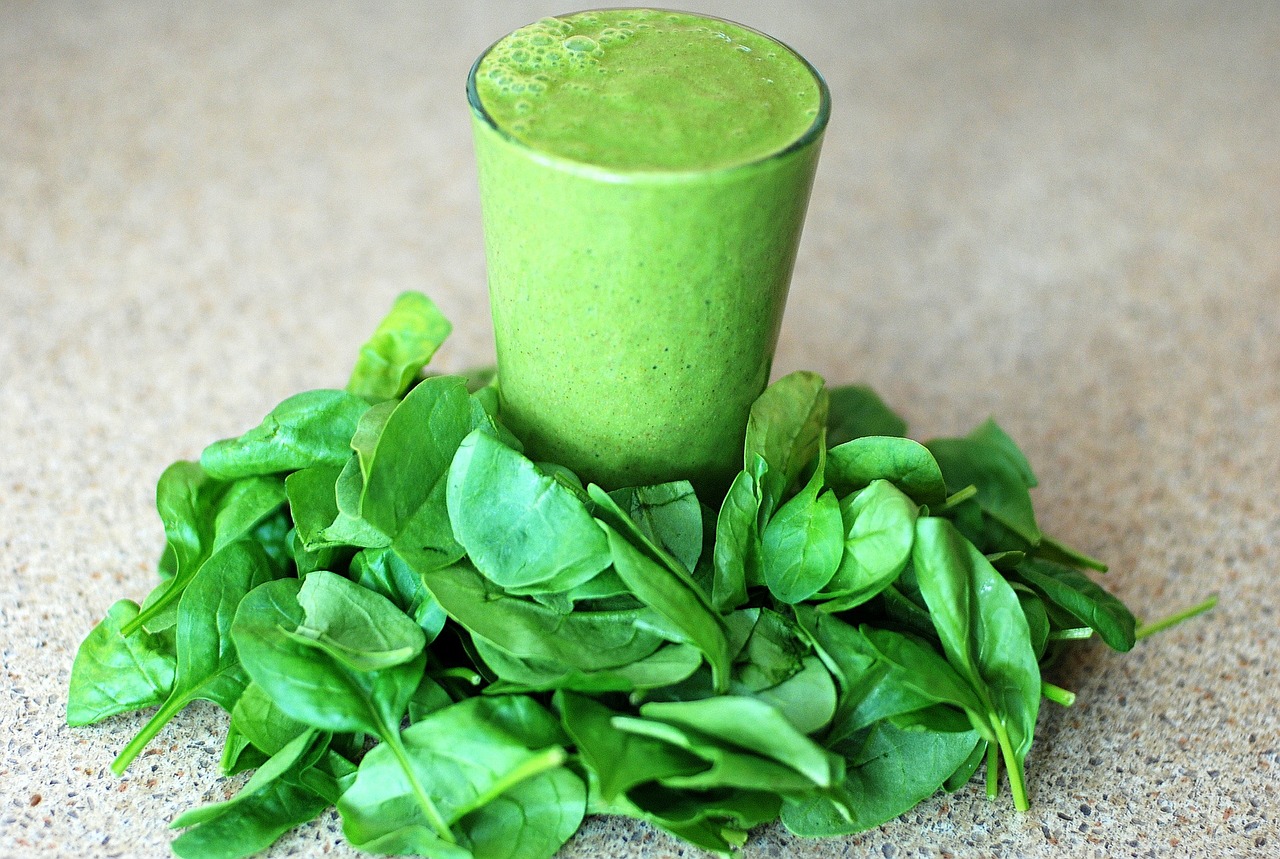 It's tough to avoid sugary snacks, especially when a long day at work or a trip to the gym gets that little part of your brain that demands sweets screaming. Luckily, you can always satisfy your sweet tooth with natural ingredients instead of highly processed grains and sugar. And best of all, you can do it with a creamy, delicious protein smoothie.
Natural sugars from fruit are much better for you than processed sugar, and nothing keeps cravings at bay like a high dose of protein. So why not mix them together with these delicious and easy-to-make recipes?
(Quick note on the recipes: Like all smoothies, making these recipes is really simple. Just add all the ingredients in a heavy-duty blender and blend until it's the right consistency.)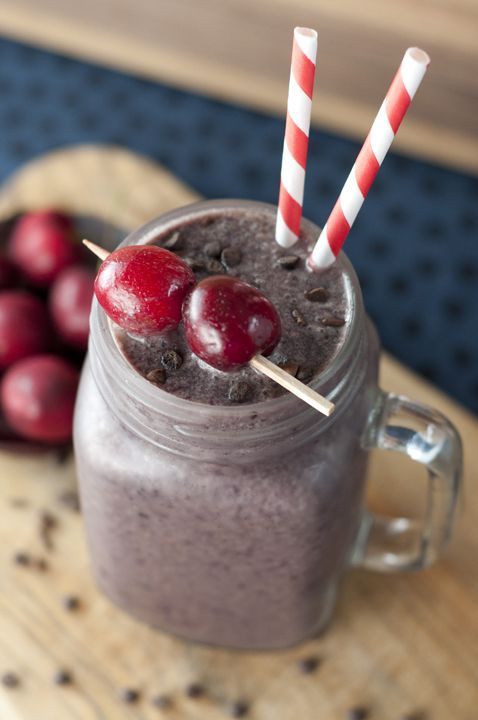 Cherries are great-tasting and great for you. And when mixed with a little bit of chocolate flavored protein powder they make an incredible protein smoothie.
– 12 oz water, milk, or yogurt
– 2 scoops chocolate flavored protein powder
– 2 cups of sweet dark cherries, pits removed
– 1 cups of spinach
– 1 tbsp of walnuts
– 1 tbsp ground flax
– 1 tbsp cacao nibs or dark cocoa powder

Everyone loves a good peanut butter and jelly sandwich. And this smoothie captures that taste as a high-protein option for a meal-replacement shake.
– 1 cup frozen berries
– 1 tablespoon all-natural peanut butter
– 1 scoop vanilla flavored protein powder
– 2 tablespoons rolled oats
– 1 cup soy milk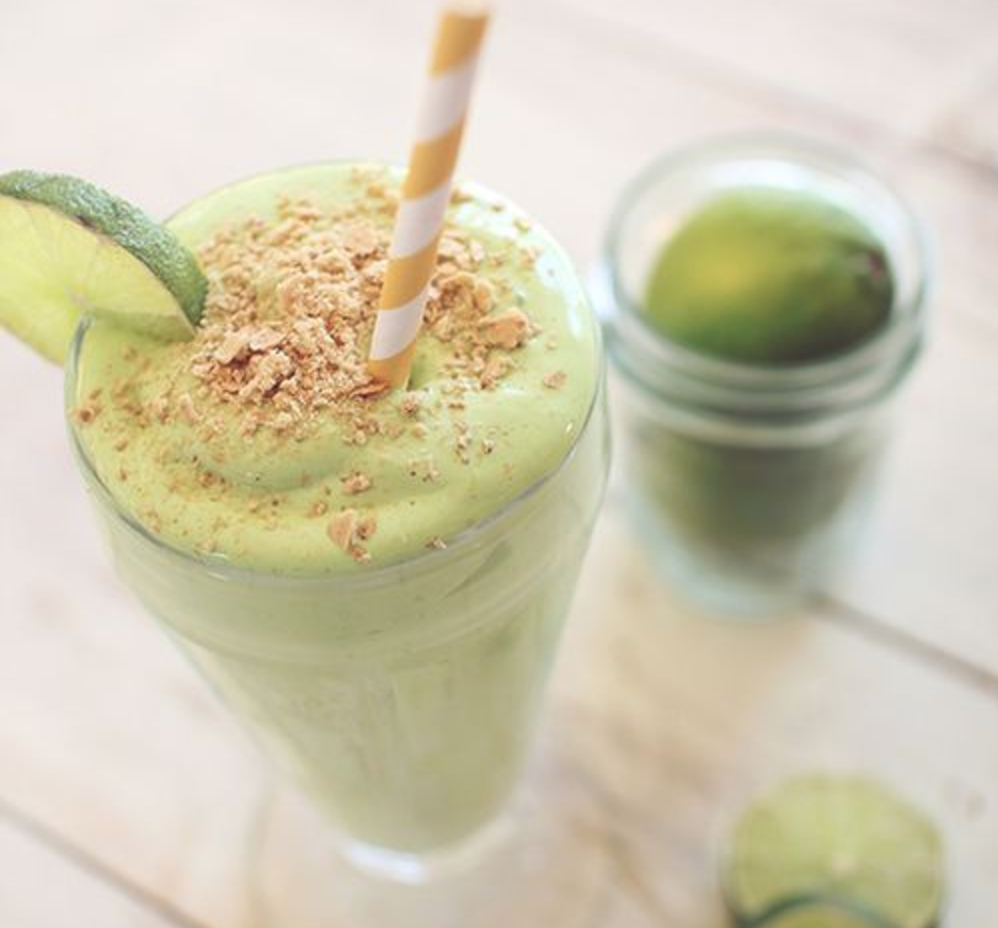 This high protein shake captures the awesome taste of a key lime pie. It's great for an after workout treat or even just a healthy snack.
– 1 cup fat-free cottage cheese
– 1 scoop vanilla protein powder  
– 1 tbs lime juice 
– 5-10 Ice cubes
– 1 cup water
– 2-4 packets stevia (or 1/4-1 tsp sweetener of choice) 
– 2-3 drops green food coloring, or a handful of spinach to make it green! 
Optional:1 tbs sugar-free vanilla instant pudding mix
Optional:1/2 tsp xanthan gum or 1 graham cracker, crushed into crumbs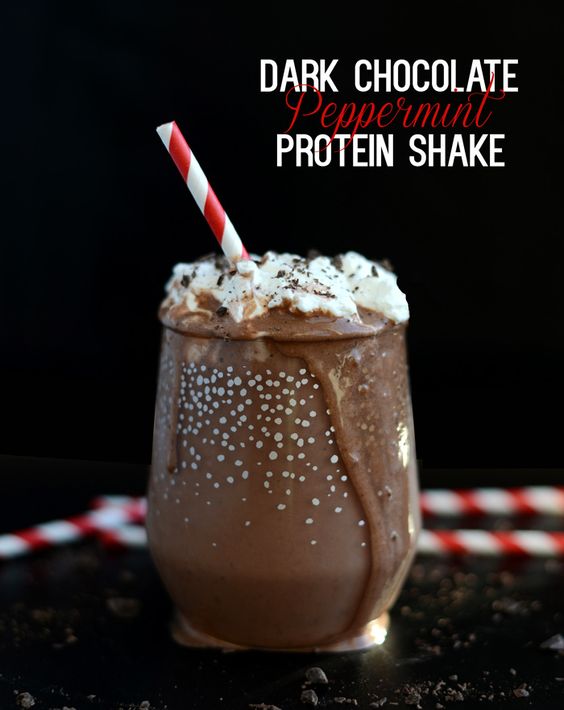 This delicious shake is perfect for a holiday treat since it combines the taste of rich, dark chocolate with peppermint. Even so, it's still low in calories and sugar. So you don't have to feel guilty about it, either.
– 1 large banana, frozen
– 2-3 large ice cubes
– 1 cup nondairy milk of choice 1 scoop
– 1 scoop chocolate protein powder
– 2 tablespoons cocoa powder (high quality)
– Pinch of sea salt 1/4 tsp
– 1/4 tsp pure peppermint extract 
Optional: 1 tablespoon dark/vegan chocolate chips
Optional: homemade whipping cream, vegan whipped topping or Greek yogurt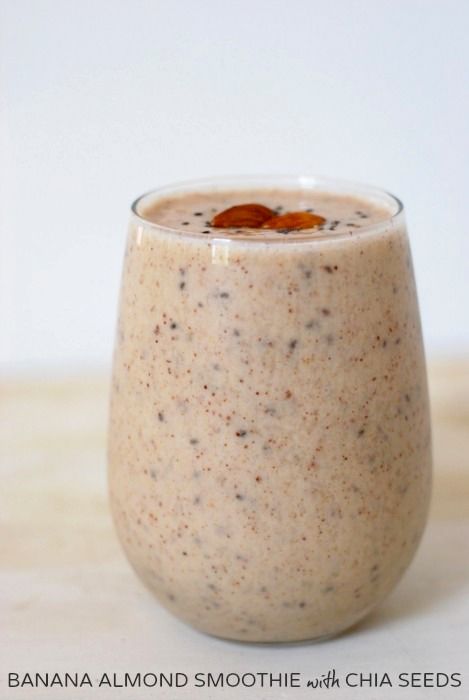 This almond butter chia smoothie is packed with protein and healthy omega-3 fats. The almond butter is also full of protein to help you avoid sugar cravings later.
– 1 large ripe banana, peeled and frozen
– 1 cup unsweetened almond milk
– 1 tablespoon unsweetened almond butter
– 1 tablespoon chia seeds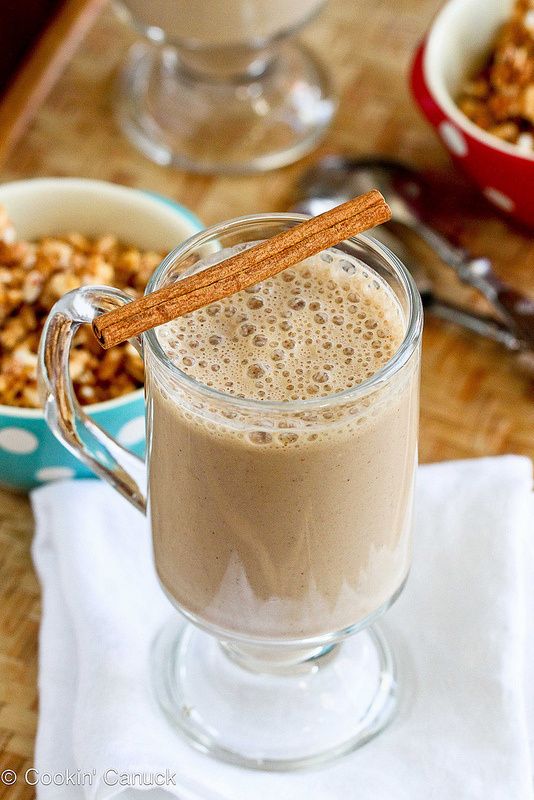 This banana protein smoothie gives you a high dose of healthy protein along with a little caffeine boost. The instant coffee makes this a great smoothie to have for breakfast. That way, you can make it to lunch without feeling the need to snack.
– 1 scoop instant coffee
– 1 scoop nonfat greek yogurt
– 1 banana
– 1 tsp cinnamon
– 1 tsp nutmeg
– 1 scoop ground flax seed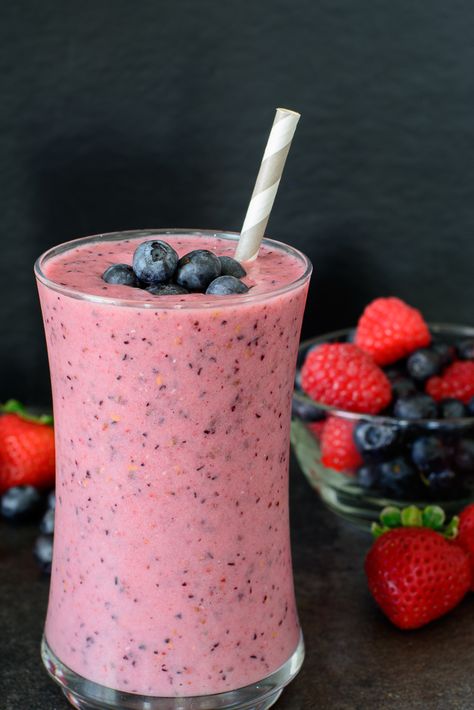 This protein smoothie is full of healthy ingredients that give you lots of antioxidants. Antioxidants help prevent damage to your cells. And the protein in this smoothie will make you fill fuller.
– 1/2 cup frozen cherries
– 8 oz water
– 1/2 cup chopped raw beets
– 1/2 cup frozen strawberries
– 1/2 cup frozen blueberries
– 1/2 banana
– 1 scoop chocolate whey protein
– 1 tbsp ground flaxseed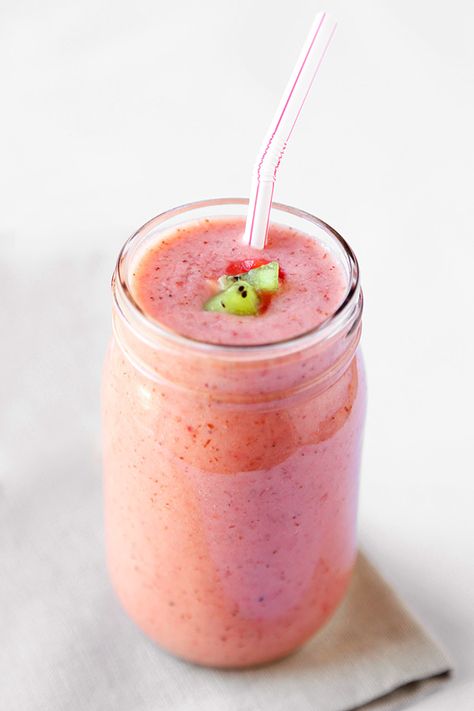 This plum lemon protein smoothie has plenty of nutrients along with a healthy burst of citrus. That makes it great for early morning meals.
– 2 scoops of vanilla protein
– 1 ripe plum, pitted
– Juice of 1 lemon
– 2 cups water
– 1 handful ice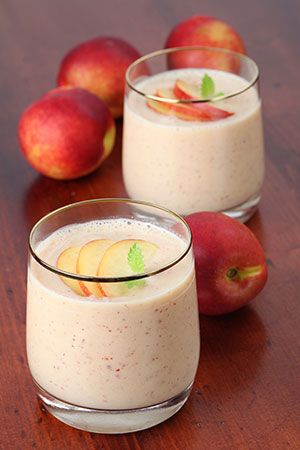 This shake contains a delicious combination of peaches and healthy sour cream. It's a good choice for any time of day.
– 1 scoop whey protein
– 1 cup water 1 ripe peach, pitted  2 tbsp low-fat sour cream
– 1 ripe peach, pitted  2 tbsp low-fat sour cream
– 2 tbsp low-fat sour cream
– Sweetener to taste (optional)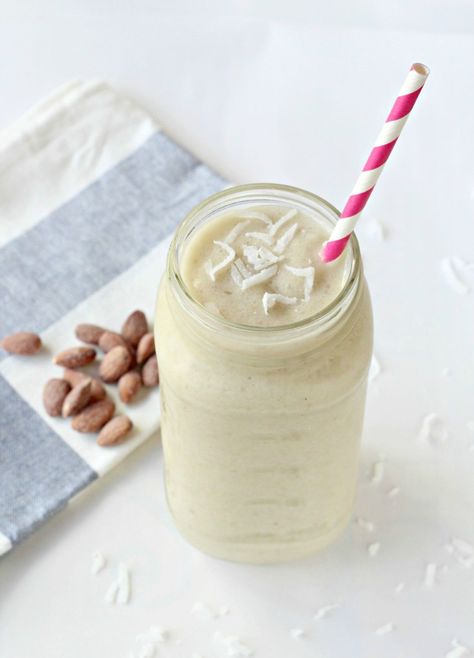 This protein smoothie is designed to simulate the taste of a pina colada. And it does it very well. It's a really mouth-watering protein option and is great for recovering after a workout.
– 2 scoops vanilla protein
– ½ cup pineapple-orange juice
– ¼ tsp rum extract
– ¼ tsp coconut extract (or 2 tbsp shredded coconut)
– ½ cup of water (or low-fat milk)
– 1 handful ice
So after hearing about all those amazing protein smoothies, you have a lot of new options to try out. And that's great because a healthy smoothie instead of a full meal is an awesome way to lose weight and avoid snacking!