For all you travel buffs out there, buckle your seat belts and get ready to fly off to some of the most beautiful alpine towns you've ever seen! Though they be tiny, they are large in charm, beauty and relaxation. Brave the altitudes and discover a brand new world. If you think these small towns are only in Switzerland, you're wrong! Charming villages can be found in other mountain regions, as well, as you'll soon see. After viewing this list, you'll rush to pack your bags and grab your passport.
Notre Dame de Bellecombe, France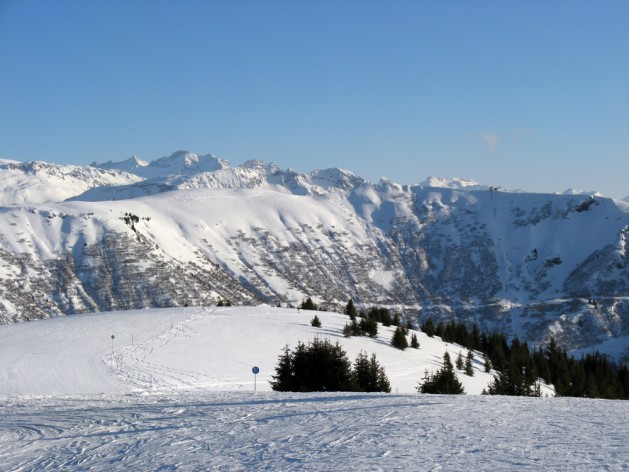 With its mountainous terrain and historic structures, nature and history combine here in France. Embark down the slopes in the winter, or take part in one of their local wine festivals. Most importantly, enjoy the quaint charm of this tiny town.
Innsbruck, Austria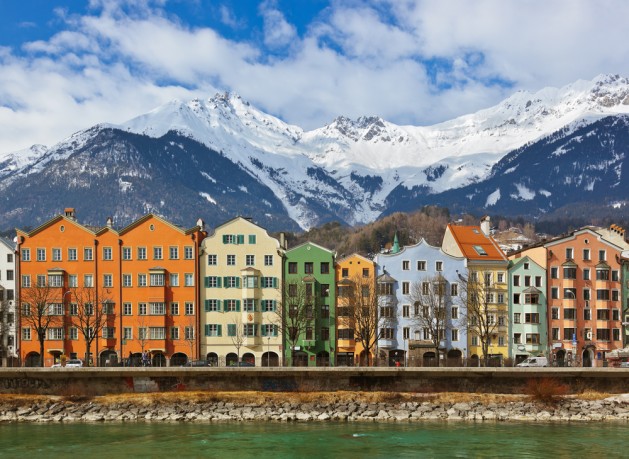 This alpine town is actually in a valley between the Alps. Its beautiful location is situated in the middle of Munich, Germany and Verona, Italy, so your stay is especially worthwhile! Three countries, one great town.
Interlaken, Switzerland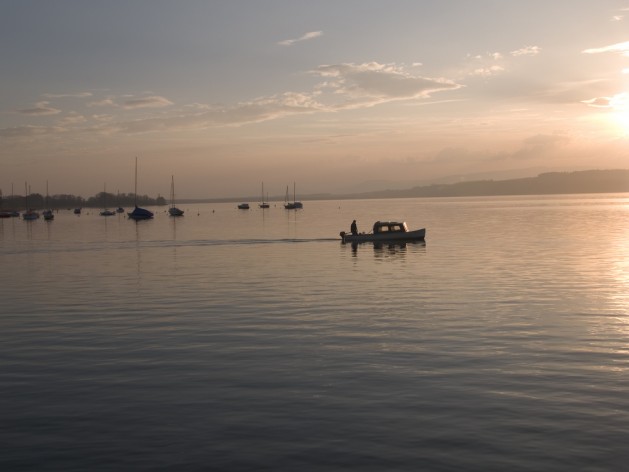 Interlaken gets its name from the two lakes it's in-between: Lake Thun and Lake Brienz. In the 19th century, it was mostly visited by artists. Today, it has become more modernized, as you can take part in skydiving and paragliding. You can even stay in a historic, Victorian hotel that was once a monastery, the Hotel Royal St. George.
Reine, Norway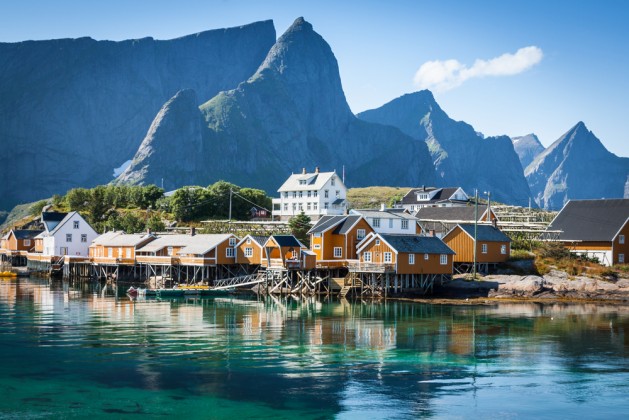 Here, fishing meets alpine. Between the water and the mountains, this village has been voted as Norway's most beautiful village multiple times. Fish on the lake, take a boat ride, hike the mountains, or just enjoy the scenery. The choice is yours.
Bled, Slovenia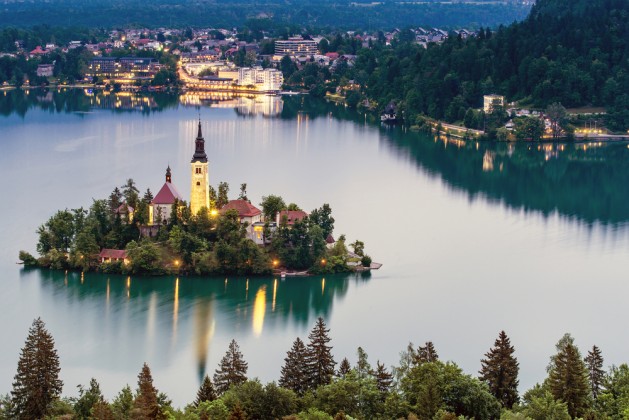 Near the Austrian border, Bled is also within proximity of the Triglav National Park. Legend says a golden-horned chamois (a goat-antelope) named the Zlatorog lives in the area. If that doesn't pique your interest, Bled also has a cliff-side castle, a famous church steeple, a wishing bell and a bright, gorgeous lake. Still not convinced? Bled has a signature dessert: the kremna rezina (cream cake).
Sondrio, Italy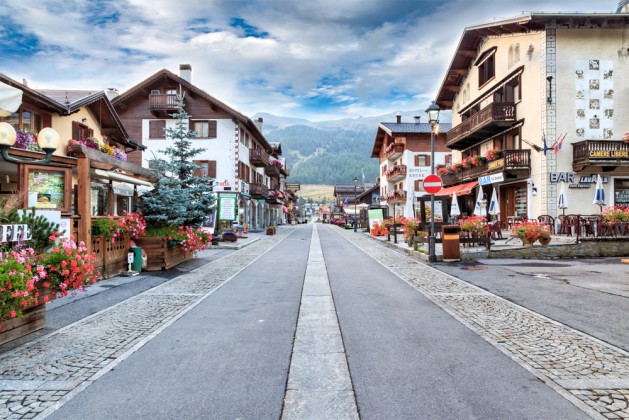 Originally, Sondrio was established as a military camp of Ancient Rome. Since then, it fell under the rule of a Germanic tribe and became the foundation of the town there currently. Sondrio is also full of vineyards, and is known for its exquisite wine. History buffs and wine lovers rejoice!
Wengen, Switzerland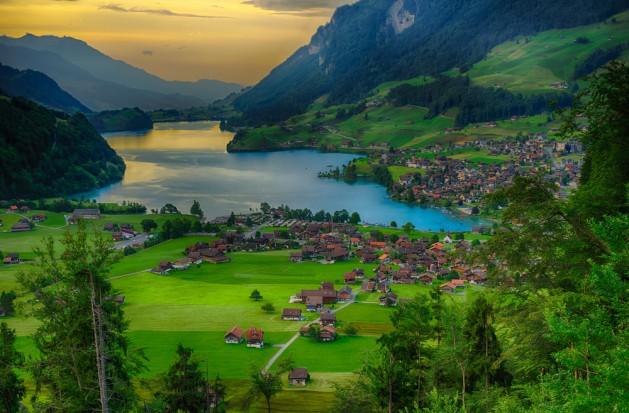 This sleepy town barely has 1,000 residents, but overflows every January with ski enthusiasts. They gather for the World Cup's longest downhill race: skiers will fly down the 3,363-foot Lauberhorn mountain. When you thought it couldn't get tinier or more remote, get this: the town is car-free! If you want to visit Wengen, you must take a train up the mountain, as residents have been doing since 1910. Sit back and enjoy the idyllic views as the train climbs to your destination.
Torla, Spain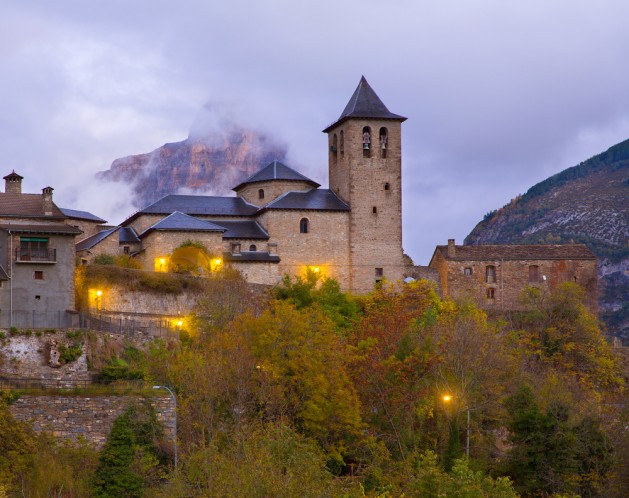 The village of Torla in the province of Aragon offers the perfect destination when looking for a uniquely natural setting with its glacial valleys, mountains, beautiful waterfalls and pine forests. It forms a section of the Ordesa-Vinamala Biosphere Reserve and has Ordesa y Monte Perdido Natural Park in its vicinity for visitors to explore. The town features narrow streets and stone houses built in Pyrenean style of architecture.
Cauterets, France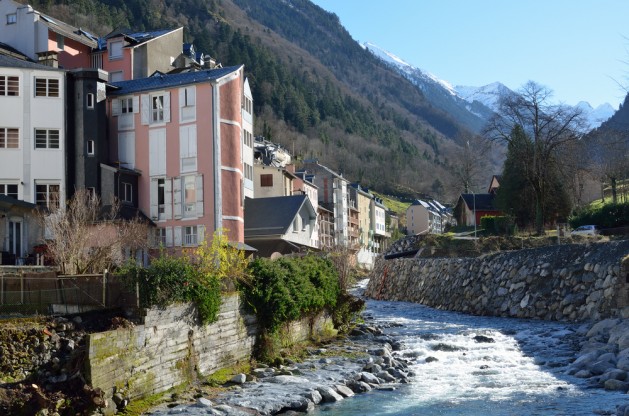 High in the Pyrenees, just twenty miles from the famous pilgrimage site of Lourdes, Cauterets has its own reputation for healing powers in the form of its thermal hot springs. For centuries, the town's therapeutic waters and natural beauty have drawn visitors. Even Victor Hugo visited, and described the valley and its streams as "more than mere scenery. They are a glimpse of nature at certain mysterious moments when everything seems to dream."
St. Mortiz, Switzerland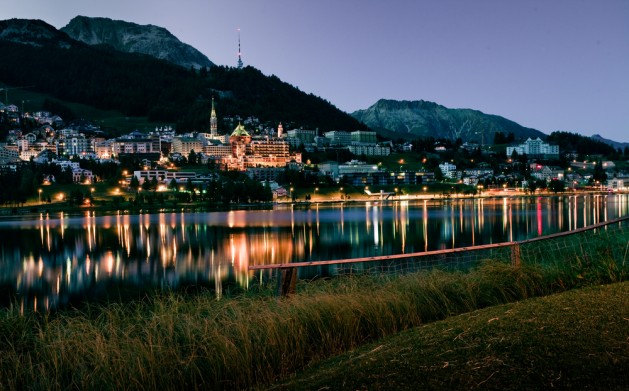 St. Mortiz has one of the most elite ski resorts in the world. That's because Piz Bernina, the highest mountain in the eastern Alps, lies to the south of town. It is also of consequence due to its elegance and liveliness; even the sun remains up for 322 days a year! In terms of sightseeing, there is a 12th century Leaning Tower, the Chesa Veglia, the Chesa Futura and the Segantini Museum.
Cortina d'Ampezzo, Italy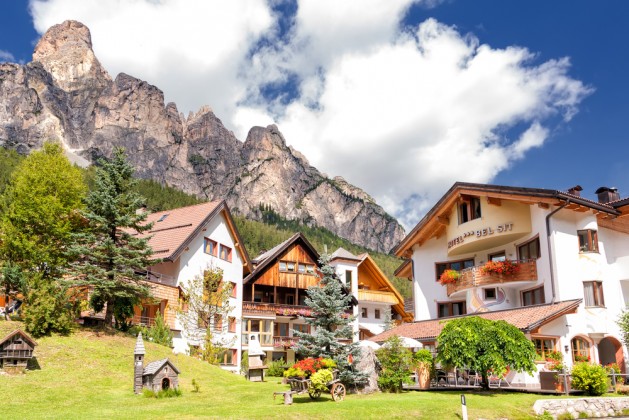 Cortina's scenery is dazzling all on its own. The tiny town, where charming chalets are festooned with flowering geraniums, is surrounded on all sides by the spiky, rough-hewn Dolomite Mountains. It has been visited so often by European actors and actresses (including Audrey Hepburn, Brigitte Bardot and Sophia Loren), the town has the nickname "Salotto dei Famosi", meaning the "celebrities' living room." In 1956, the Winter Olympics were held here. The landscape is also attractive to film producers, and has been the backdrop for multiple movies, such as Cliffhanger, the original Pink Panther, and the James Bond flick For Your Eyes Only.