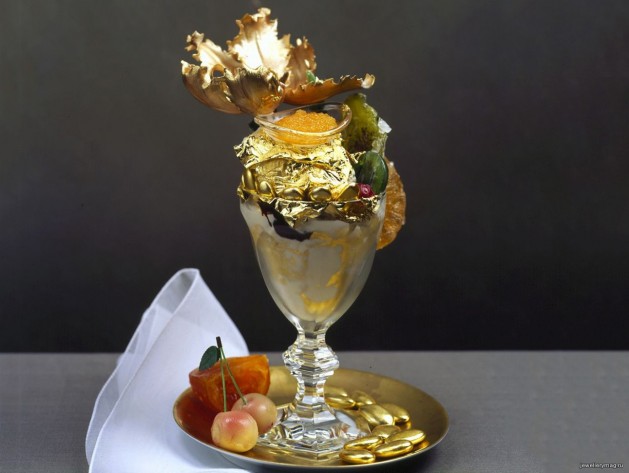 Have you ever wondered how much a meal at that fancy Italian restaurant they just opened up would cost? Have you ever dreamed of going to one of those expensive steakhouses with the imported Japanese beef that's been fed beer? Of course you have. We all do. But we don't because they are far too expensive for a single meal. $60+ for an 8 oz steak? Ridiculous. The bread at that new Italian place costs more than your entire meal if you had gone to one of the chain restaurants? Come on. No one would pay that much for food.
And yet, they do. For some people out there, it's not about how good the food tastes, it's about spending money. A lot of it. On the most expensive meal they can think of. And there are restaurants out there that are more than willing to oblige those people. Thus are invented $1,000 bagels, $4,000 pizzas, and other meals even more expensive. So if you were ever curious to see just how ridiculous of a price some people are willing to pay on an expensive meal, enjoy this list of the top 17 most expensive foods in the world.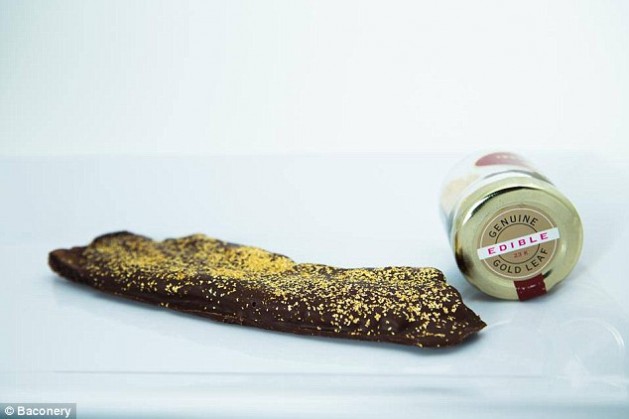 Baconery, New York City – Chocolate Covered Bacon with Gold Sprinkles: $40
Behold the most expensive piece of bacon in the world. Literally sprinkled with gold, this chocolate covered confection come from Baconery, where bacon meets bakery to create a wide variety of bacon themed sweets. The gold dusted bacon is also available in a three pack for the discounted price of $99.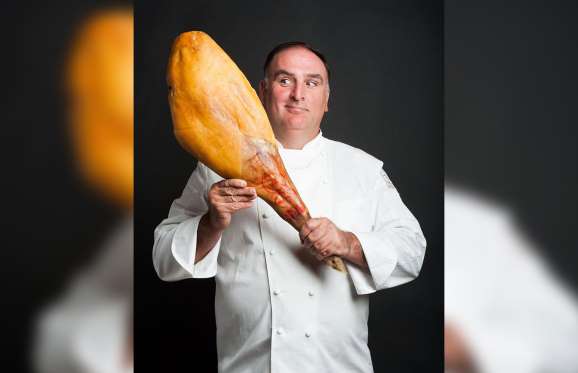 Bazaar Meat, Las Vegas – Quarter Suckling Pig: $160
A 10 lb massive cut of pork that has been "nestled in Spanish cazuela and roasted in a wood-fired oven" does sound amazing. Crispy skin, juicy interior, and 10 lbs of it to go around. Unbelievably, that is the option for just one person. If you want one for the whole table that price rises up to $540.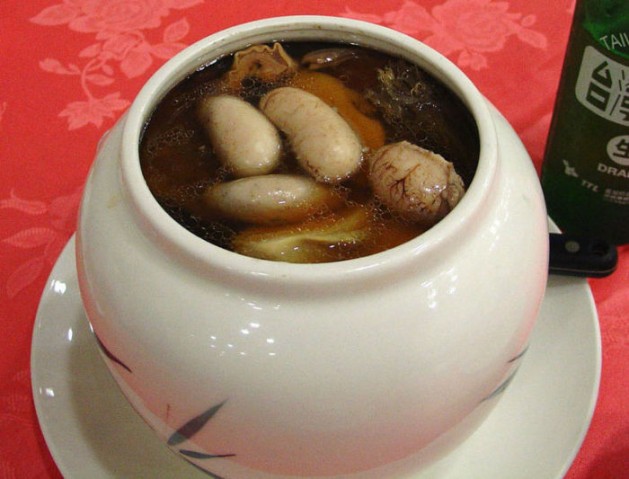 Kai Mayfair, London – Buddha Jumps Over the Wall Soup: $170
The most expensive soup according to the Guinness World Record, this soup used to feature shark's fin but has since been replaced with less controversial noodles. The rest of the soup consists of abalone, Japanese flower mushroom, sea cucumber, dried scallops, chicken, huan ham, pork, and ginseng. The soup requires five days' notice to prepare.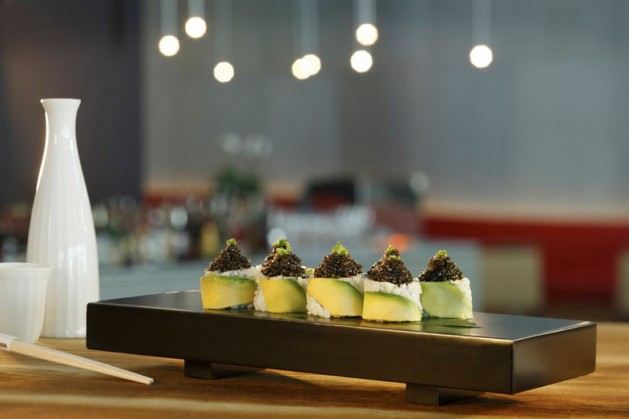 Bar Masa, New York City – Masa Toro with Caviar: $240
For only a little under $250 you can enjoy eight mouthfuls of the most expensive cold fish, eggs, and rice. Yay sushi!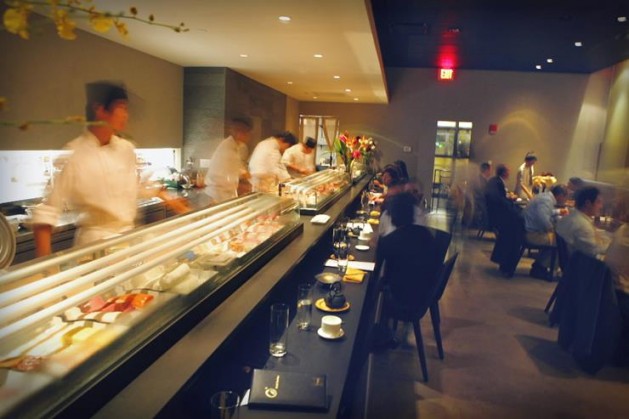 Oishii's, Boston – Steak with Black Truffles: $250
Oishii's is known for its gourmet sushi, but it also makes a Kobe Beef steak that is served alongside black truffles. The steak is flavored with shallots, arugula, and menegi.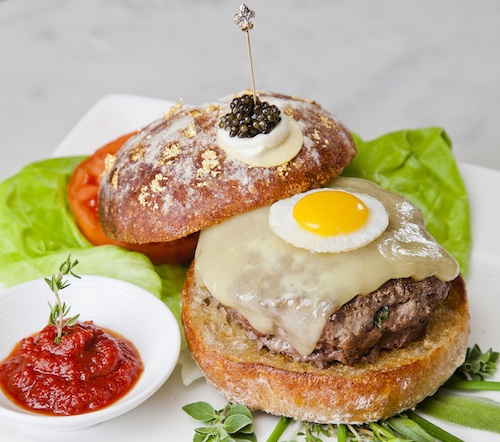 Serendipity 3, New York City – Le Burger Extravagant: $295
The Le Burger Extravagant is made of Japanese Wagyu beef, 10-herb white truffle butter, smoked Pacific sea salt, 18-month cheddar, shaved black truffles, a quail egg, and a white truffle-buttered roll. Oh and did we mention the solid gold, diamond-encrusted toothpick placed in the center?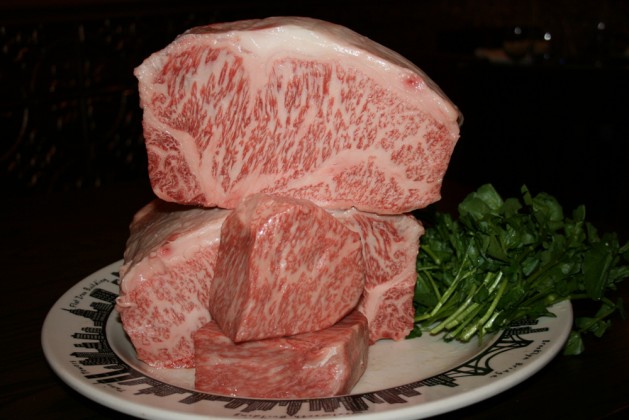 The Old Homestead Steakhouse, New York City – Kobe Steak: $350
Old Homestead Steakhouse offers a A5 Kobe served NY Strip-style in a 12-ounce portion. Apparently, despite the exorbitant price, it's a popular item as the restaurant recommends that customers reserve their steaks as they sell very quickly.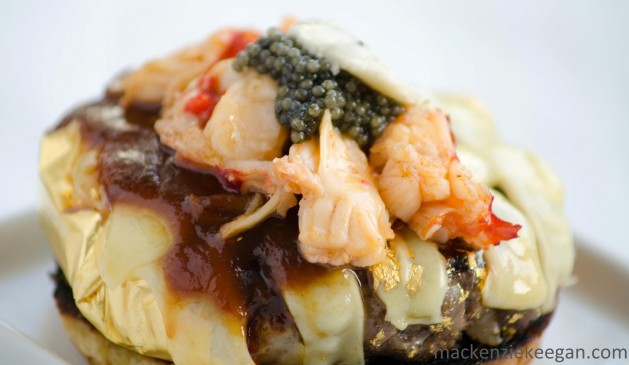 666 Burger, New York City – Douche Burger: $666
My personal favorite on this list, the world's most expensive food truck burger is described by its creator as  "[consisting] of a f—ing burger filled and topped with rich people s–t," and he isn't wrong. The Douche Burger is made from Kobe beef wrapped in gold leaf, foie gras, caviar, lobster, truffles, imported aged gruyere cheese (melted with champagne steam), kopi luwak bbq sauce, and Himalayan rock salt.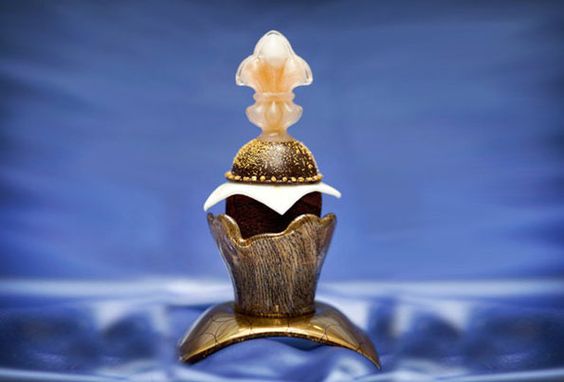 Sweet Surrender, Las Vegas – Decadence D'Or cupcake: $750
This cupcake is made from Porcelana Criollo bean, Tahitian gold vanilla caviar, Louis XIII de Remy Martin Cognac, and edible flakes of gold. So honestly, $750 seems fairly reasonably priced.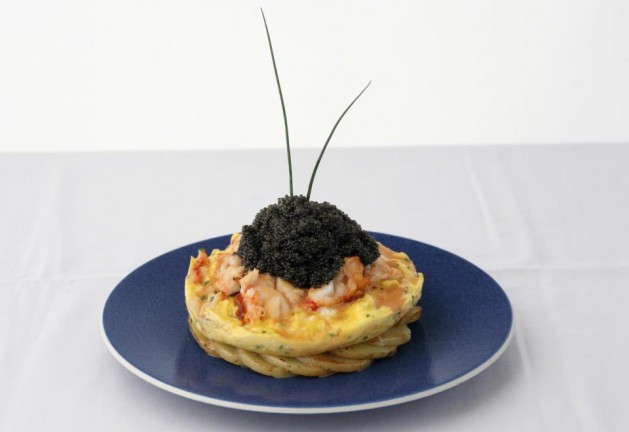 Norma's, New York City – Zillion Dollar Lobster Frittata: $1,000
The Zillion Dollar Lobster Frittata will only cost you $1,000 which must be a deal because that sounds like a lot less than whatever a zillion is worth. It is the world's most expensive omelette and is made from six eggs, sevruga caviar, an entire lobster, cream, and chives.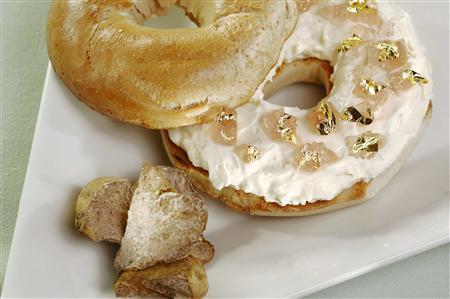 The Westin Hotel, New York City – Yiddish Bagel: $1,000
The world's most expensive bagel is  actually a pretty simple recipe. Get a bagel. Top it with white truffle cream cheese and a Riesling jelly infused goji berries. Add a few pinches of gold leaf to taste.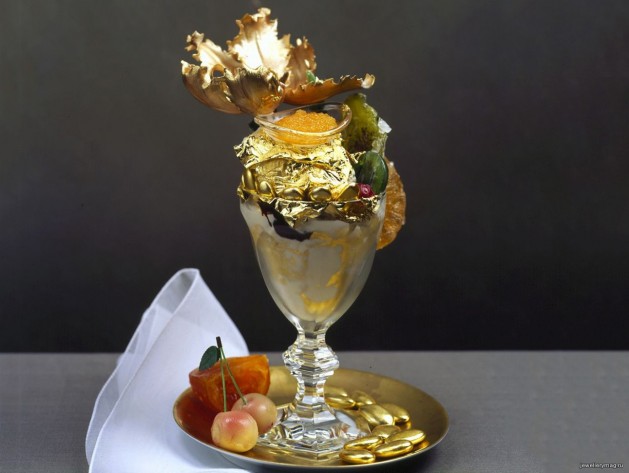 Serendipity 3, New York City – Golden Opulence Sundae: $1,000
The Golden Opulence Sundae is made of Tahitian vanilla bean ice cream infused with Madagascar vanilla and covered with edible gold leaf. The sundae contains Amedei Porcelana chocolate, chunks of Chuao chocolate, truffles, Marzipan cherries, passion fruit, orange, Armagnac, and is topped with Grand Passion Caviar. It is served in a baccarat Harcourt crystal goblet with an 18k gold spoon.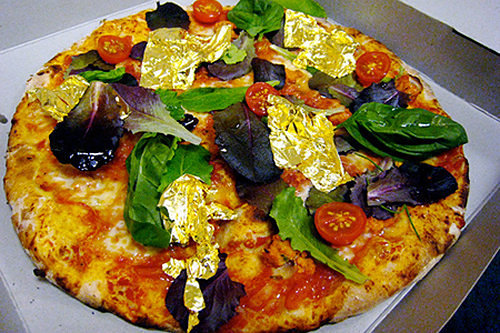 Margo's, Malta – White Truffle and Gold Pizza: $2,420
Only available during truffle season, this pizza is topped with, you guessed it, white truffles. The truffles are flown in the same day as the pizza is made from a small Italian town named Piemonte. It also comes with organic water buffalo mozzarella and 24K gold leaf.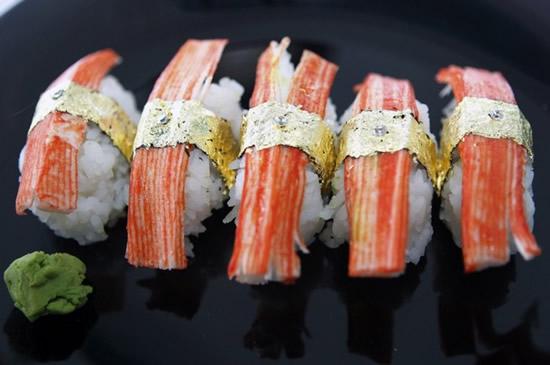 Chef Angelito Araneta Jr. – Golden Nigiri Sushi: $2,750
The most expensive sushi dish in the world cheats a bit. The dish is made in the traditional manner with the exception of wrapping the sushi in 24K gold leaf and adorning each piece with an African diamond.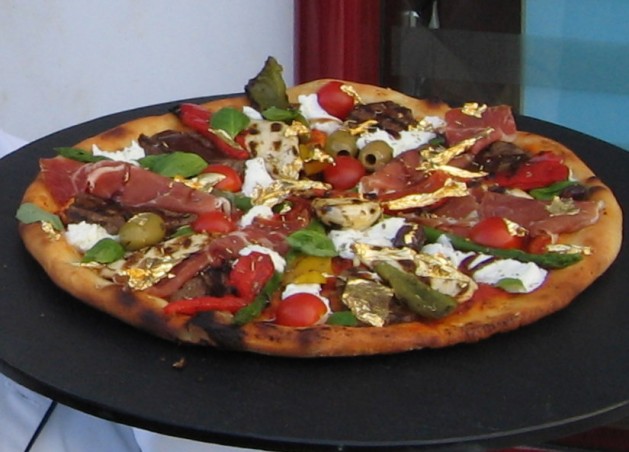 Chef Domenico Crolla's – Pizza Royale 007: $4,200
Created for a charity auction, the most expensive pizza ever sold earned that title through ingriendents such as caviar soaked in Dom Perignon champagne, Scottish smoked salmon, lobster marinated in cognac, venison medallions, prosciutto, and vintage balsamic vinegar. And, as usual for dishes on this list, a signifanct amount of edible gold leaf.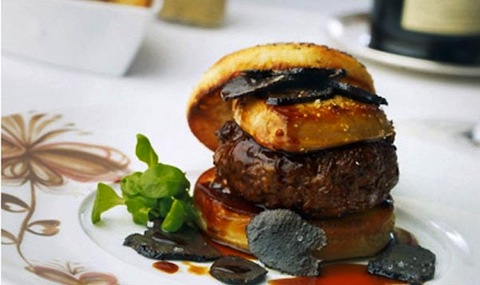 Fleur, Las Vegas  – FleurBurger: $5,000
The world's most expensive burger is made out of, unsurpsingly, Kobe Beef. It also comes with foie gras and black truffles, and is held together by a truffle-infused brioche bun. But what really adds to the price is the wine pairing, a bottle of Chateu Petrus 1995.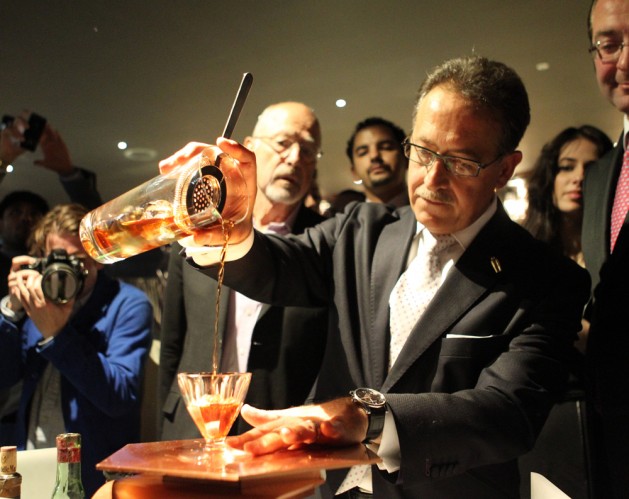 Salvatore at Playboy, London – Salvatore's Legacy: $8,633
The most expensive cocktail in the world is known as Salavatore's Legacy. It is also the oldest cocktail in the world with its mixture of 1770 Kummel Liquer, 1860 Dubb orange curacao, 1788 Clos De Griffier Vieux Cognac, and early 20th-century angostura bitters.