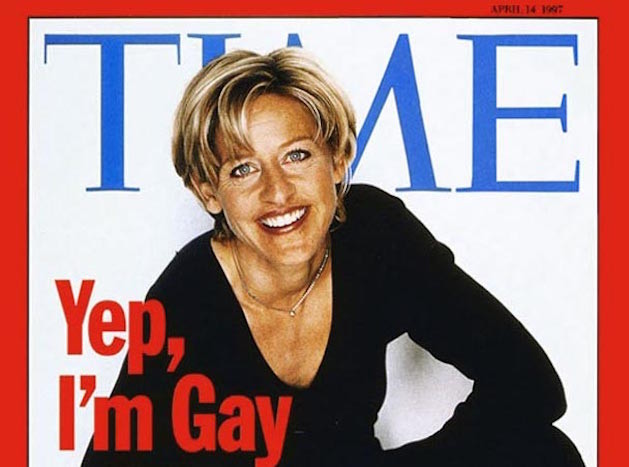 Love them or hate them, these 33 celebrities have been some of the most high profile people to admit being gay, lesbian or bisexual. Some are actors, others are news anchors or singers, but they're all under the LGBT umbrella.
Are any surprises to you? Do you feel any differently about these stars now that you know they're gay? Let us know below.

Rosie O'Donnell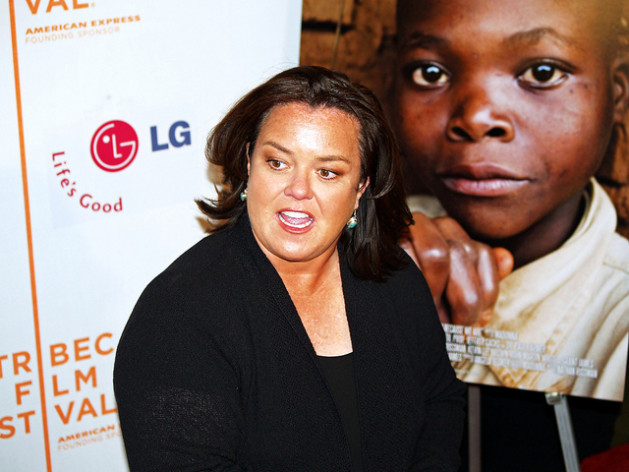 In 2002 Rosie come out at the Ovarian Cancer Research benefit at Caroline's Comedy Club, yelling "I'm a dyke!" Not that many people were surprised. Just a month earlier she had played a lesbian mom on the gay TV show Will & Grace.

Neil Patrick Harris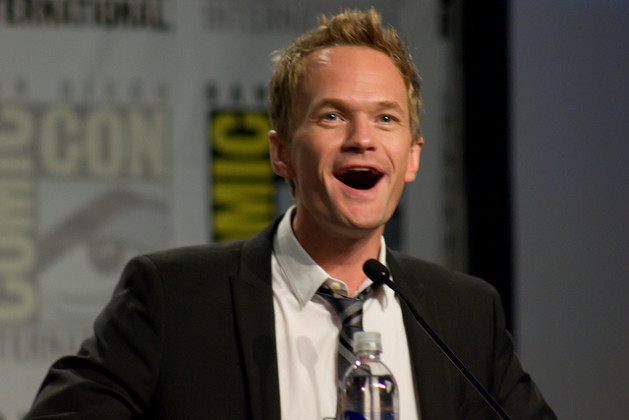 In a 2006 interview with People Magazine, NPH said, "I am happy to dispel any rumors or misconceptions and am quite proud to say that I am a very content gay man living my life to the fullest and feel most fortunate to be working with wonderful people in the business I love."
The actor is now married to David Burtka. Recently the actor is most famous for his womanizing roles on How I Met Your Mother and the Harold and Kumar movies.

Matt Bomer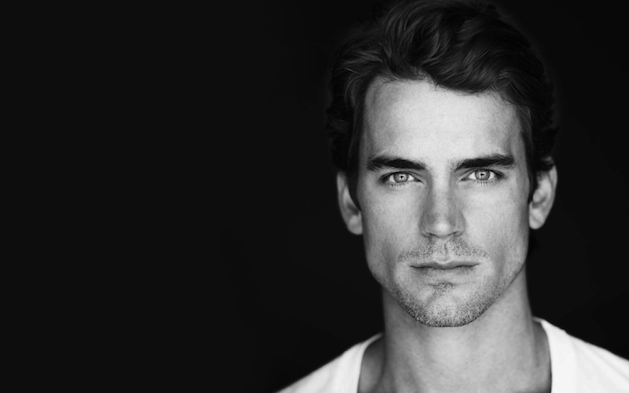 Bomer first publicly acknowledged his homosexuality during an acceptance speech for the Steve Chase Humanitarian Award in 2012. He married his publicist, Simon Halls, in 2011.

Sir Ian McKellen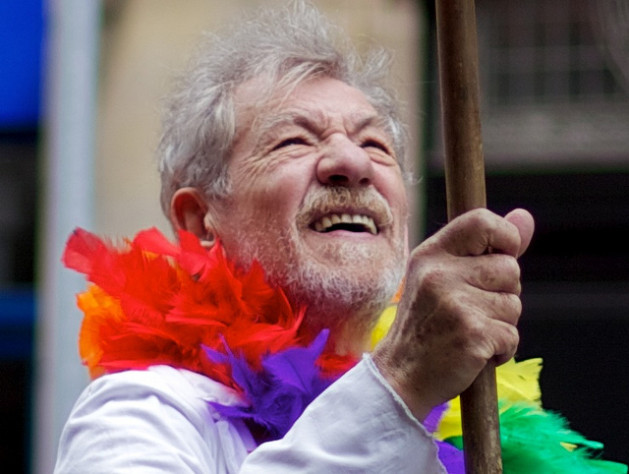 Gandalf the Gay!
Depending on who you ask, Ian McKellen has either never been in the closet, or he came out in 1988 on BBC radio. Either way, the veteran of both stage and screen, playing such prominent roles as Gandalf in the Lord of the Rings trilogy and Magneto in the X-Men franchise, has been a big advocate for gay rights.

Elton John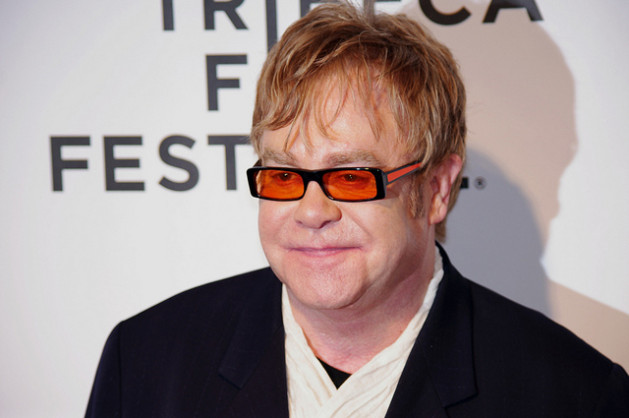 Let's get one thing straight, Elton John isn't! In 1976 Sir Elton said he was bisexual in an interview with Rolling Stone, but in 1988 he finally admitted he was a true gay.

Jodie Foster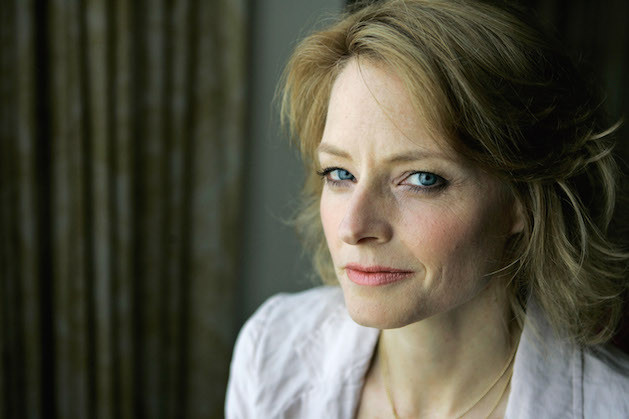 For a long time the fact that Jodie Foster was a lesbian was the worst kept secret in Hollywood, but she finally came out in 2012 at the 70th Golden Globe Awards.

Andy Mientus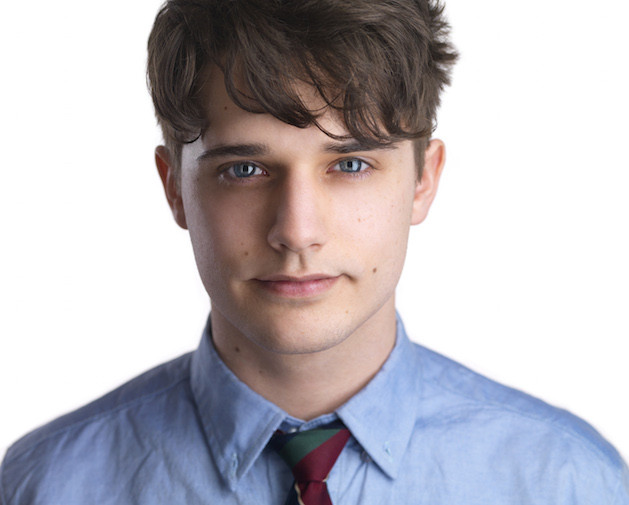 The newly cast The Flash star and Smash alum is openly bisexual. He recently announced his engagement to veteran stage actor Michael Arden. They are too cute together.

Anna Paquin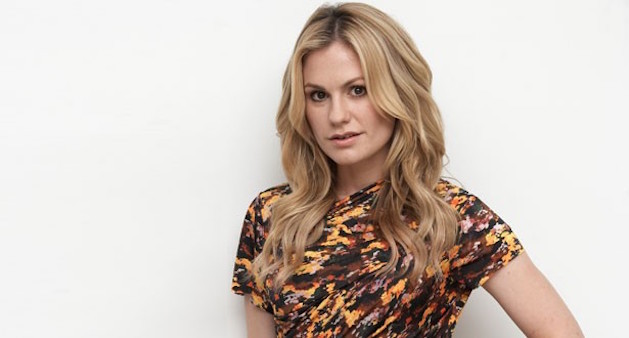 On April 1, 2010, just months before marrying husband Stephen Moyer, the True Blood actress admitted to being bisexual for the Give a Damn campaign.

Michelle Rodriguez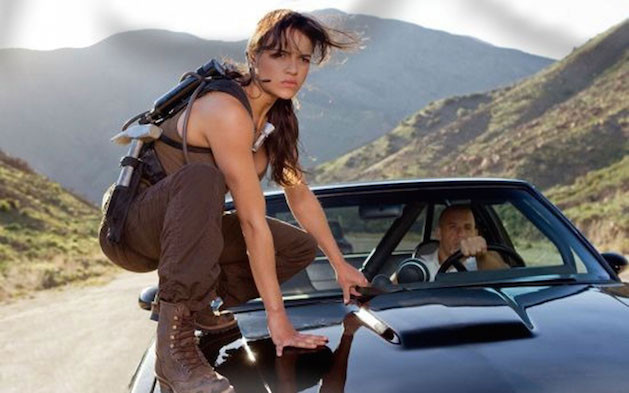 Was anyone surprised by this? While she never used the word lesbian or bisexual, the Fast & Furious actress says she's intrigued by both men and women.

Jane Lynch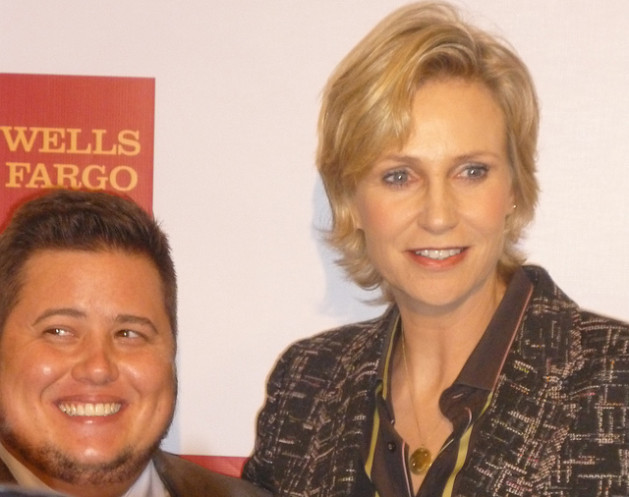 Who knows when the Glee actor actually came out, but in 2005 she was named one of Power Up's "10 Amazing Gay Women in Showbiz."

Wentworth Miller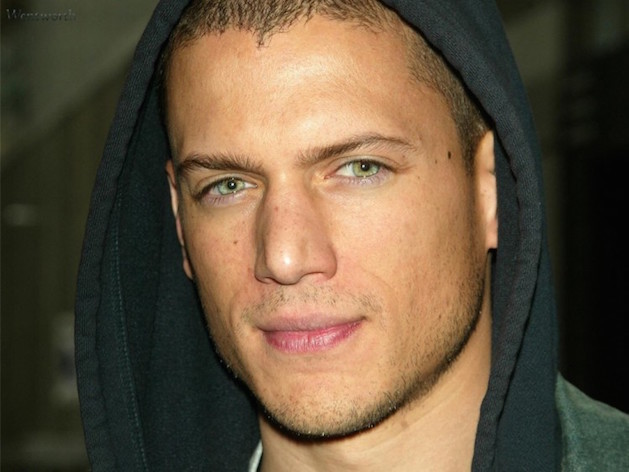 In 2007 Wentworth Miller was too embarrassed/scared/shamed to come out when he denied being gay to InStyle magazine, but in 2013 he finally confirmed what most people knew when he posted a letter to GLAAD's website declining an invitation to the Saint Petersburg International Film Festival.

Josh Hutcherson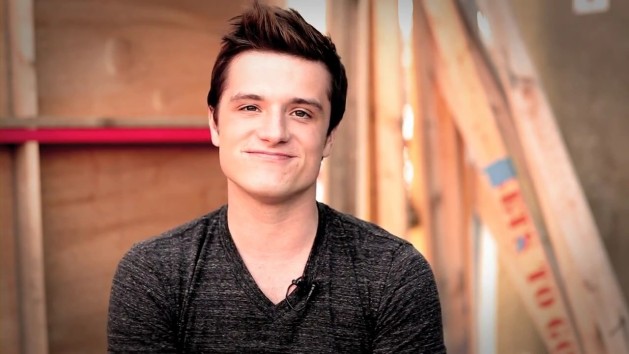 Okay, so Josh Hutcherson didn't come out as gay or bisexual, but he did say he could one day fall in love with a man in an interview with gay magazine Out, despited identifying as probably "100% straight". 
Josh has been a long time supporter of LGBT rights, so maybe he's just trying to be politically correct, or maybe he truly is coming out as bi-possible. Either way he's an out and proud LGBT ally, and that's still something to celebrate.

Anderson Cooper

Dreamy Anderson Cooper broke many women's hearts when he finally confirmed his homosexuality in 2012. It was a pretty poorly kept secret, especially since he'd been in a relationship with gay bar owner Benjamin Maisani.

Megan Fox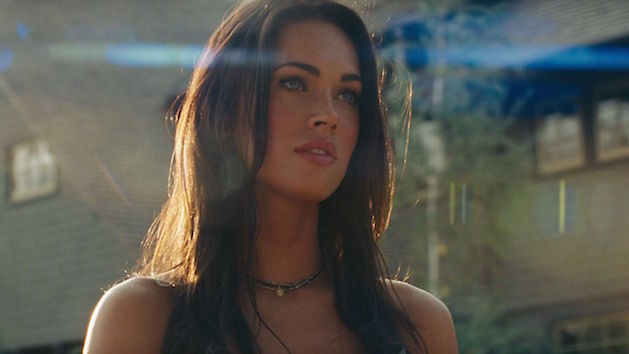 Exciting both men and women everywhere, in May of 2009 Megan Fox said, "I have no question in my mind about being bisexual. But I'm also a hypocrite: I would never date a girl who was bisexual, because that means they also sleep with men, and men are so dirty that I'd never want to sleep with a girl who had slept with a man."
She's also a very devout Christian who speaks in tongues. We wonder how she balances those two things!

Matt Dallas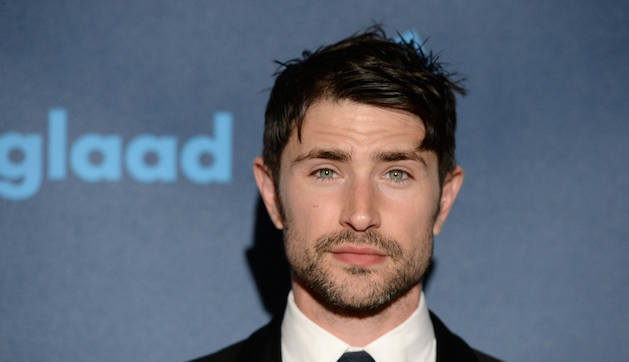 On January 6 of 2013, the former Kyle XY actor come out as gay when he announced his engagement to musician Blue Hamilton on Twitter.
Why are all the pretty ones gay?!

Cynthia Nixon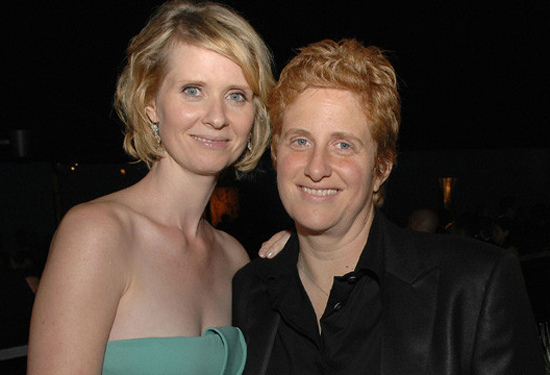 While she may have gone through her share of men on Sex and the City, Nixon decided to settle down with Christine Marinoni, whom she married in 2012.
It should be noted that Cynthia Nixon had been with men prior to 2004, so it's probably best to describe her as bisexual.

Sam Smith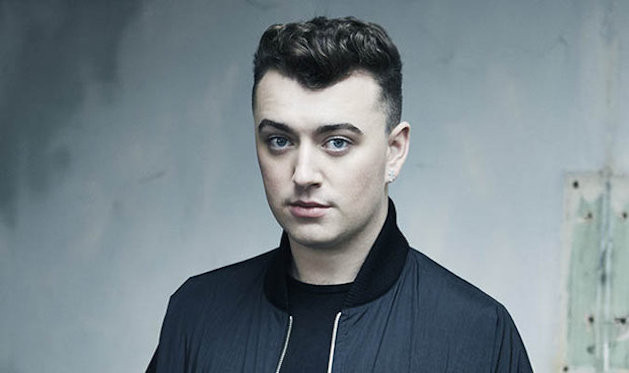 In 2014 the British singer came out in an interview with Fader, acknowledging his since-ended relationship with actor Jonathan Zeizel.
Sam Smith would go on to thank his ex at the 2015 Grammy Awards, citing his broken heart as motivation for writing the album that somehow won him four awards that night.

Zachary Quinto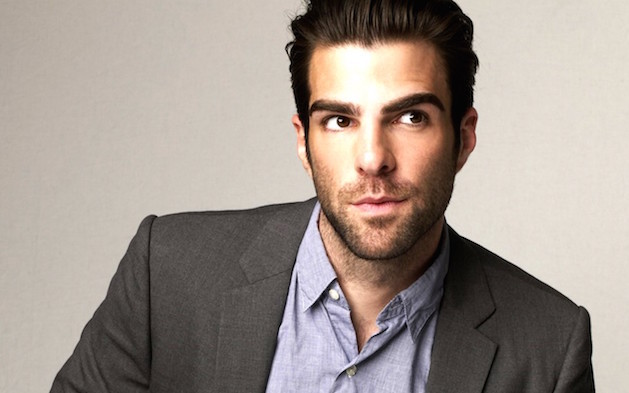 In 2011, after the suicide of gay teenager Jamey Rodemeyer, Quinto came out as a homosexual. He hopes his coming out will make it easier for people struggling with their sexuality.
It's really quite touching how he's trying to turn his homosexuality and fame into something so positive for others.

Jim Parsons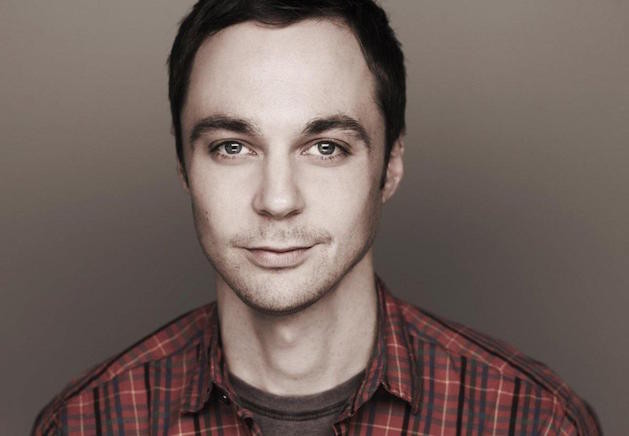 Sheldon Cooper is gay. And it explains so much. A 2012 New York Times article confirmed the Emmy, Golden Globe and Drama Desk award winner was gay and had been in a relationship with arts director Todd Spiewak for the 10 previous years. The couple is still together.

Ellen Page

Just watch the heartfelt video. Seriously, it made us cry.

Lindsay Lohan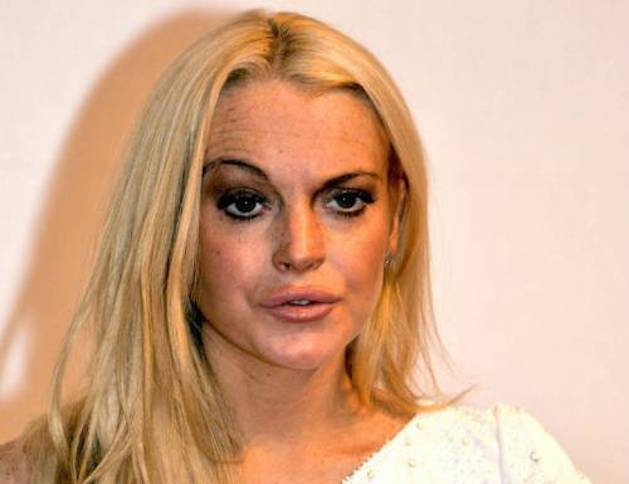 Lindsay Lohan. Enough said.

Frank Ocean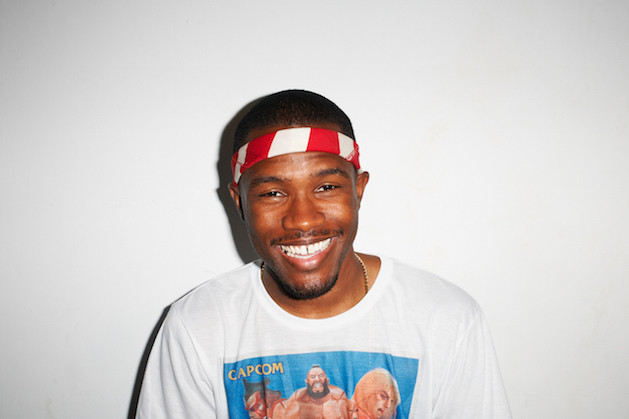 On Independence Day, 2012, Frank Ocean got his freedom when he shared an open letter on his Tumblr blog talking about his first love, a man, when he was 19 being inspiration for much of his career.

Tom Daley

The most shocking part of this video was that Tom Daley said he still fancied girls, not that he was attracted to guys. He's been in a relationship with Oscar winning director Dustin Lance Black since at least his coming out, and the two now live together in London. Aww. <3 <3 <3

Lance Bass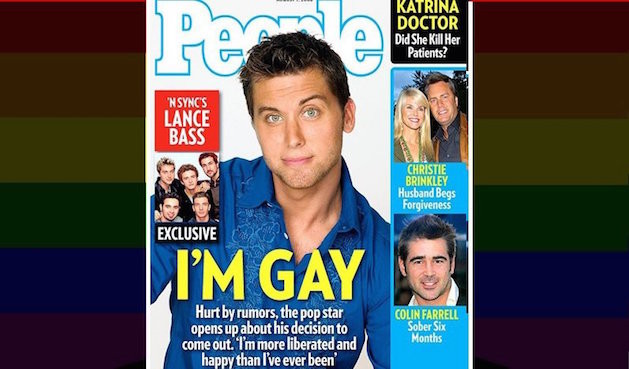 We all knew one of them had to be gay. The former NSYNC member came out on the cover of People magazine in 2006.

Jonathan Bennett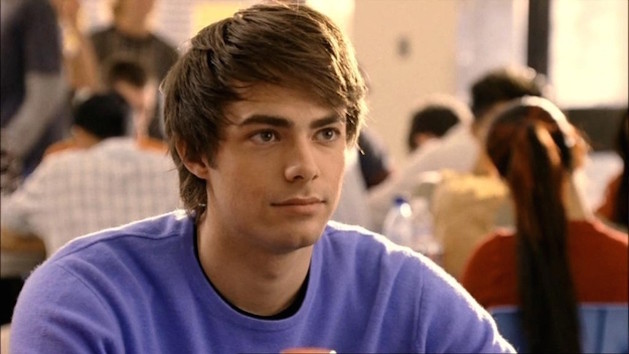 Aaron Samuels is a homo! We always knew he was too pretty to be straight. He was outed in 2014 by Julianne Hough when he was on Dancing with the Stars.

Sara Gilbert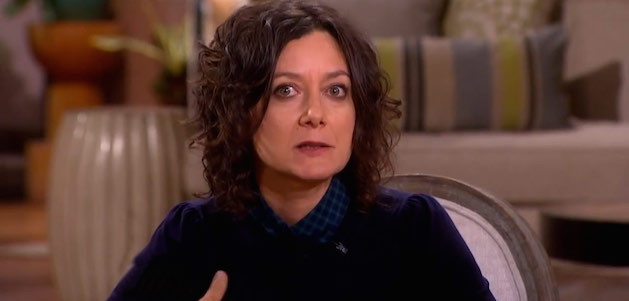 The Talk host and Roseanne alum is a lesbian.She realized this when she was dating fellow Roseanne star Johnny Galecki.

David Hyde Pierce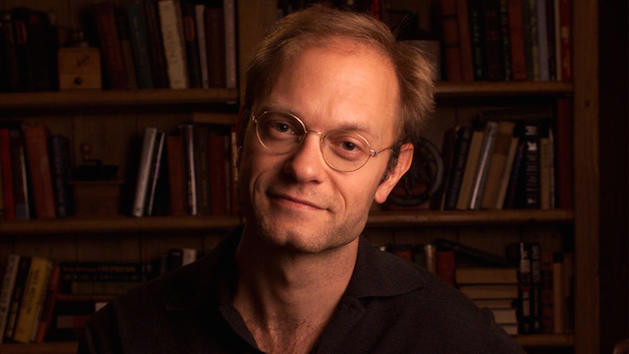 Apparently people didn't know David Hyde Pierce was gay. The Frasier actor confirmed in 2007 that he was in fact a member of the LGBT community.

Wanda Sykes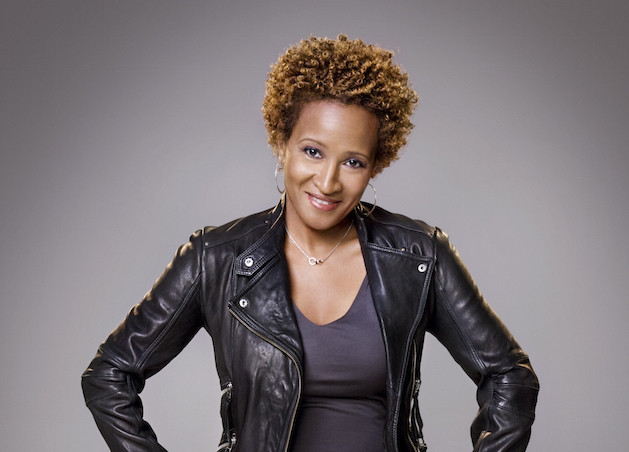 Despite being married to a guy from 1991 to 1998, she came out in November 2008 while at a same-sex marriage rally in Las Vegas regarding Proposition 8.

Robin Roberts

The Good Morning America anchor came out in 2014 on her personal Facebook wall, saying, "[a]t this moment I am at peace and filled with joy and gratitude… I am grateful for my entire family, my long time girlfriend, Amber, and friends as we prepare to celebrate a glorious new year together."

Ricky Martin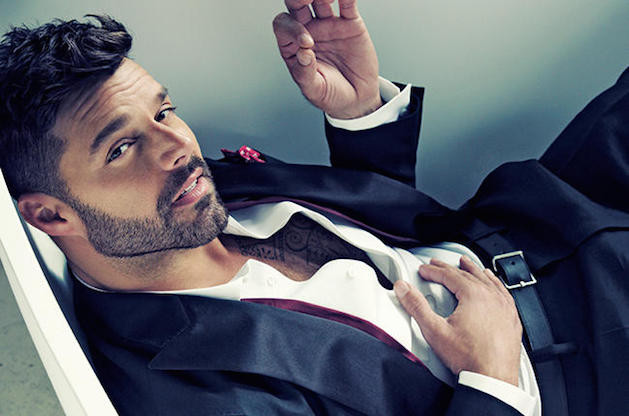 GASP! Was anyone really surprised? In March of 2010 Martin confirmed what most long knew, saying, "I am proud to say that I am a fortunate homosexual man. I am very blessed to be who I am."

Sean Hayes

He dropped hints in 2010, but in 2014 the Will & Grace actor admitted that he finally married his partner of eight years, Scott Icenogle.
We're happy for the couple!

Ellen DeGeneres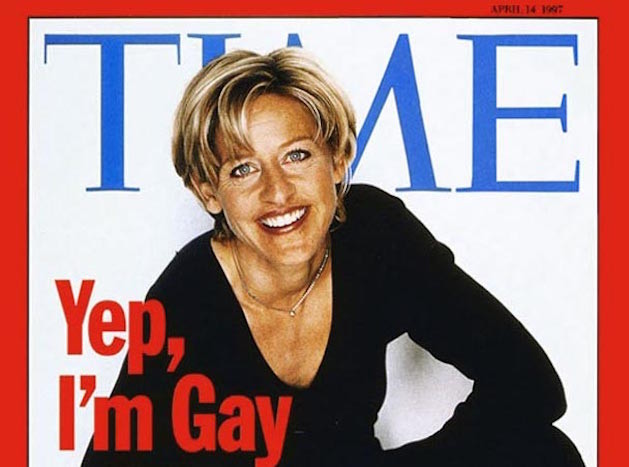 Out since 1997, Ellen DeGeneres has probably been one of the most influential people in helping normalize LGBT people to the rest of America. She's a beloved TV personality, voice actor and comedian.

Billy Gilman

At the age of 11 in 2000, Billy released the hit "One Voice," which became a top 20 hit on the country music charts. Now he's openly gay and trying to launch a comeback.