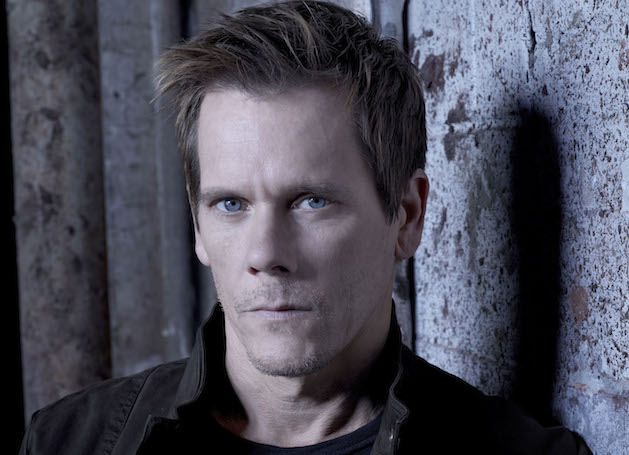 It's not uncommon to hear celebrities, athletes and stars thanking God for their success and winning awards, but the celebrities on this list are not going to be them. A lot of the stars on this list will shock you, yet some should come as no surprise at all. Whether they're atheists, agnostic or just Godless, everyone made their way onto this list by their own admissions.
For some confessions you'll have to watch the videos to find proof, and others we've found direct quotes elsewhere. If you're an atheist yourself you might enjoy the videos, but Christians and people of other faiths might find them very offensive, so for the most part we've left the decision to watch up to you.
Before we go any further, however, we want to make clear that the staff at Celebrity Tune spans many different religions, faiths and even the lack thereof, so we are offering absolutely no opinion on the matter of religion, just reporting the truth about some celebrities. You can also find our feature on the 27 most religious celebrities in the world today.
In the comments be sure to let us know what you think! Does this change how you view your favorite celebrities? Did we miss any?

Keanu Reeves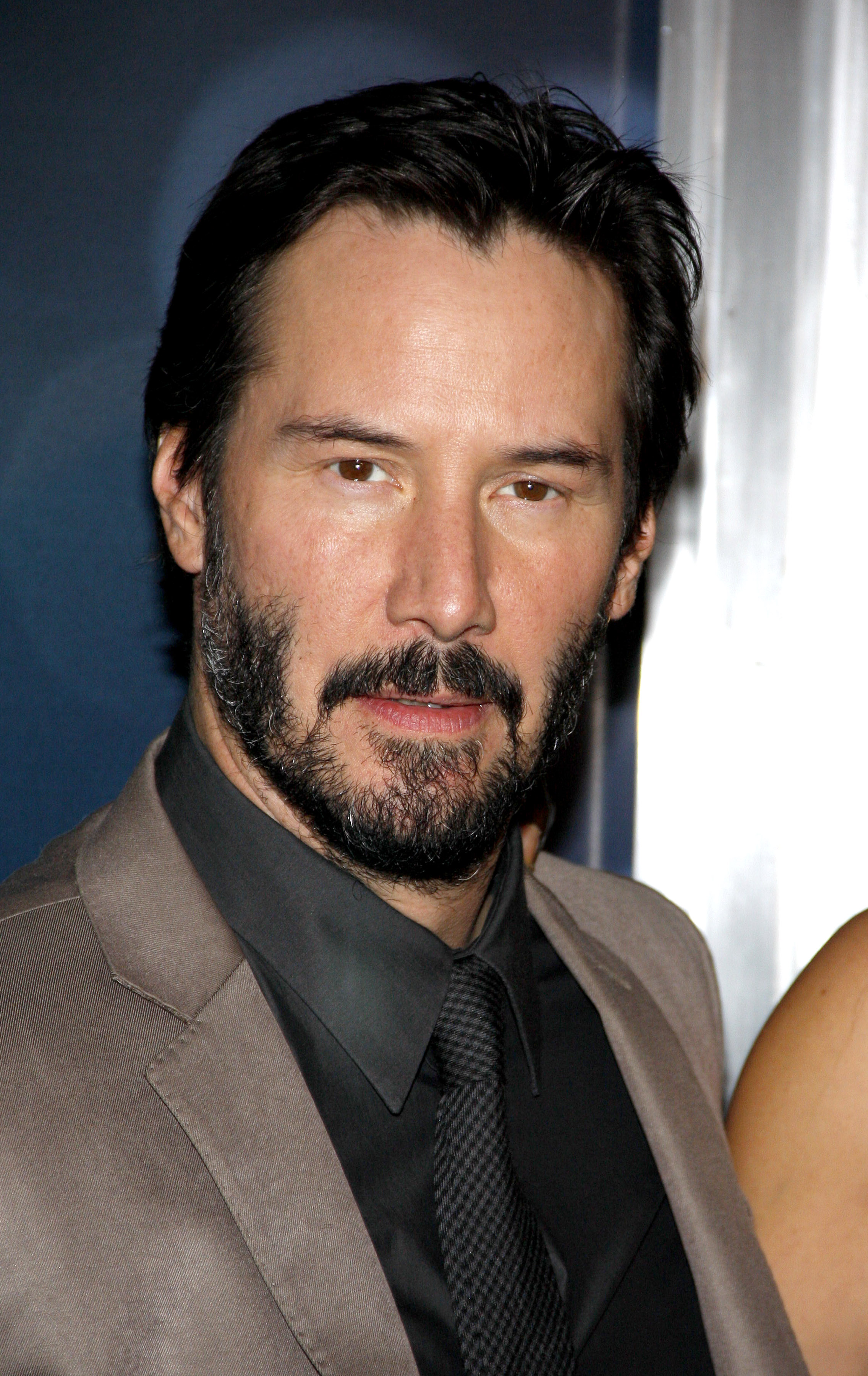 In 2005 Reeves said he was changing his thoughts on religion because a film was causing him to have fewer doubts about Heaven and Hell, but also admitted to still being atheist. This was when the actor was promoting the film Constantine, which was of a religious nature.

John Lennon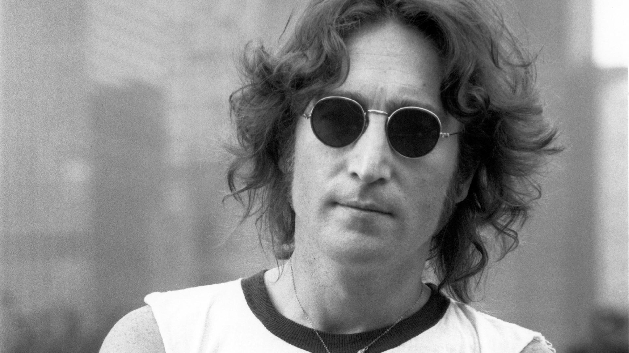 If you doubt Lennon's atheism look no further than his 1970 song "God."
God is a concept by which we can measure our pain…
I don't believe in magic, I don't believe in I-ching,
I don't believe in bible, I don't believe in tarot,
I don't believe in Hitler, I don't believe in Jesus,
I don't believe in Kennedy, I don't believe in Buddha,
I don't believe in mantra, I don't believe in Gita,
I don't believe in yoga, I don't believe in kings,
I don't believe in Elvis, I don't believe in Zimmerman,
I don't believe in Beatles…
I just believe in me, Yoko and me, and that's reality.
Also, in 1965 he said, "Christianity will go. It will vanish and shrink. I needn't argue with that; I'm right and I will be proved right. We're more popular than Jesus now; I don't know which will go first – rock and roll or Christianity."

Matt Smith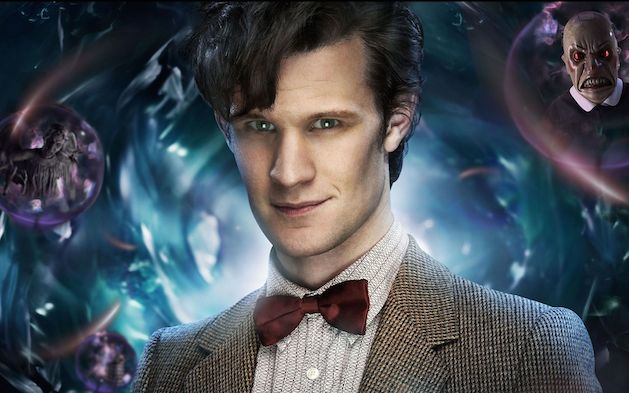 The former Doctor Who, after reading The God Delusion by Richard Dawkins, said it "ignited my interest in a scientific, mathematical version of the world. No, I'm not religious. At all. I'm an atheist."
*Note: The original version of this article mistakenly identified Richard Dawkins as deceased. This has been corrected because Dawkins is very much alive and well.
Stephen Fry

"Stupid, capricious and mean-minded" are just a few words used by Stephen Fry to describe God. Watch the clip to hear more.

Seth MacFarlane

Raised Catholic, the writer/actor/director/comedian has turned religion into one big joke for his career, being quoted as saying
Stay away from the church. In the battle over science vs. religion, science offers credible evidence for all the serious claims it makes. The church says, 'Oh, it's right here in this book, see? The one written by people who thought the sun was magic?' I for one would like to see some proof that there is a God. And if you say 'a baby's smile' I'm going to kick you right in the stomach.

Darren Aronofsky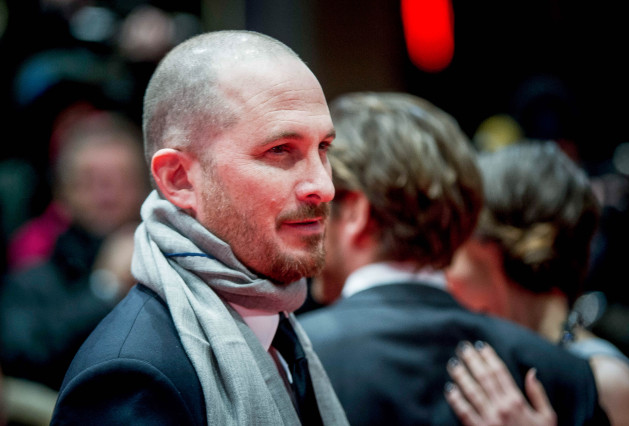 Being one of the best directors in Hollywood undoubtedly means a lot to Aronofsky, which is why he probably calls his work his own god — "It's probably because I'm Godless. And so I've had to make my God, and my God is narrative filmmaking, which is — ultimately what my God becomes, which is what my mantra becomes, is the theme."

James Cameron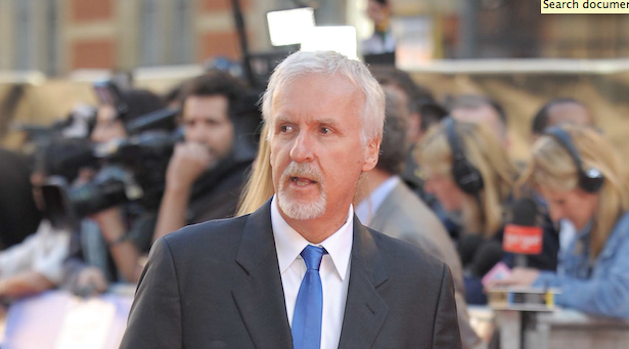 In his biography, the director of Titanic and Avatar, is quoted as saying, "I've sworn off agnosticism, which I now call cowardly atheism. I've come to the position that in the complete absence of any supporting data whatsoever for the persistence of the individual in some spiritual form, it is necessary to operate under the provisional conclusion that there is no afterlife and then be ready to amend that if I find out otherwise."

Richard Branson

The eccentric billionaire isn't the most obvious atheist on this list, but in his autobiography he gives us the proof we need when he wrote, "I do not believe in God, but as I sat there in the damaged [balloon] capsule, hopelessly vulnerable to the slightest shift in weather or mechanical fault, I could not believe my eyes." In the clip above, you'll notice he says he believes in evolution, not God.
Lance Armstrong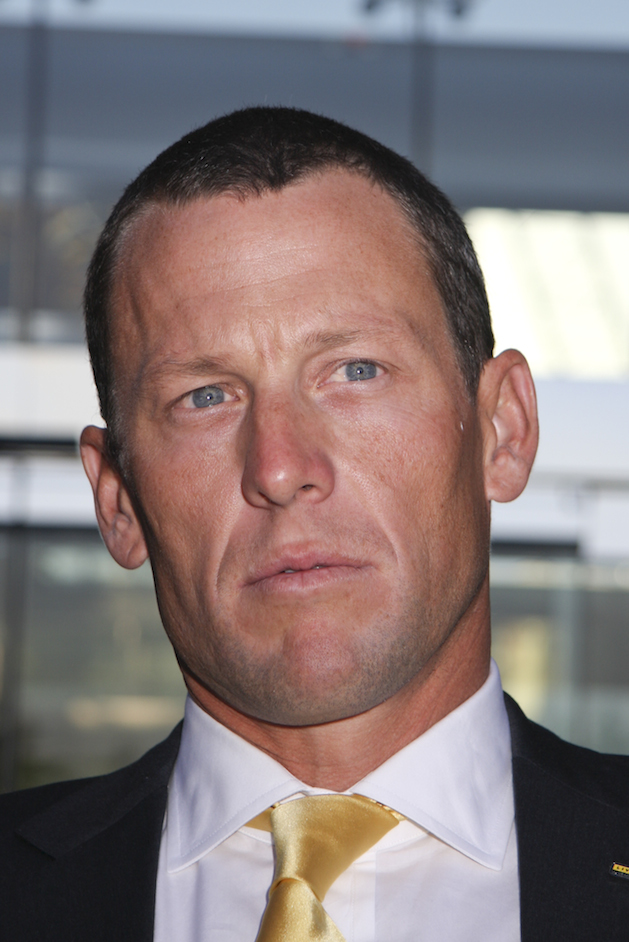 The one-time hero of the United States and legendary cyclist has expressed his doubts about a higher power many times, often citing his belief that he doesn't need religion to be a good person. Oddly, he never admitted to not needing steroids to be a good cyclist…

George Carlin

R.I.P. George Carlin. Your brand of humor was brash, rude and unapologetic, especially when it came to religion. If you don't believe us, just watch the clip. It'll prove he had zero place for God in his life. (Extremely NSFW)

Trey Parker & Matt Stone

In case you don't recognize the names, Parker and Stone are the creators of the TV show South Park, which has routinely mocked religion. They also brought The Book of Mormon to Broadway, with a song called "Hasa Diga Eebowai," which they translate to mean "F*** you, God." They call the musical their "atheist love letter to religion."

Harvey Fierstein

In the interview above, Fierstein admits to not believing in God, going so far to say the religions of others are "silly." Pretty sure that makes him an atheist.

Morgan Freeman

The respected and successful actor Morgan Freeman adamantly states that he is not a man of God. He believes in science, and puts faith in science instead.

Jodie Foster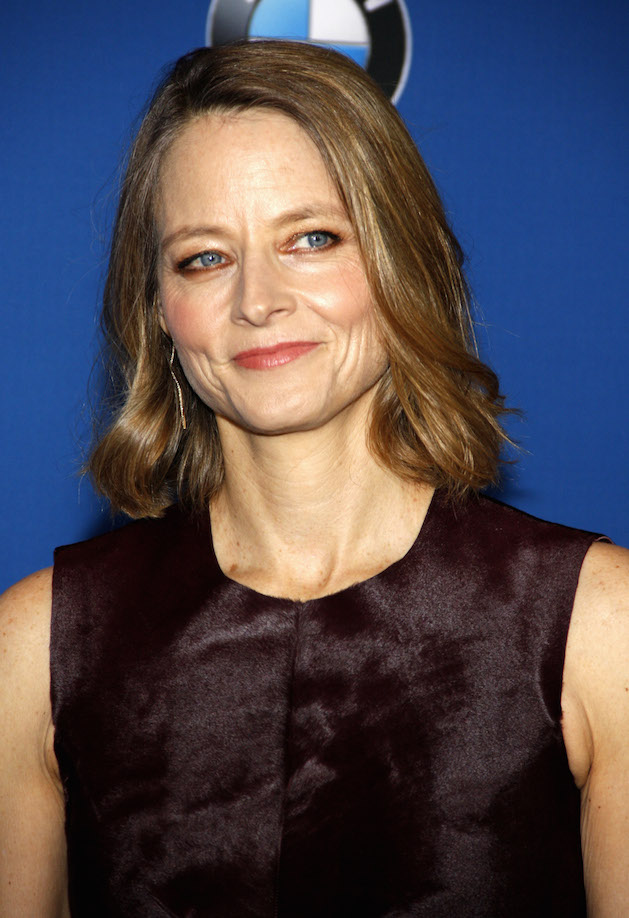 The Academy Award winning actress was asked point blank in 2007 if she was religious, and her answer left no doubt about her beliefs (or lack thereof) — "No, I'm an atheist. But I absolutely love religions and the rituals. Even though I don't believe in God. We celebrate pretty much every religion in our family with the kids. They love it, and when they say, 'Are we Jewish?' or 'Are we Catholic?' I say, 'Well, I'm not, but you can choose when you're 18. But isn't this fun that we do seders and the Advent calendar?'"

Bill Gates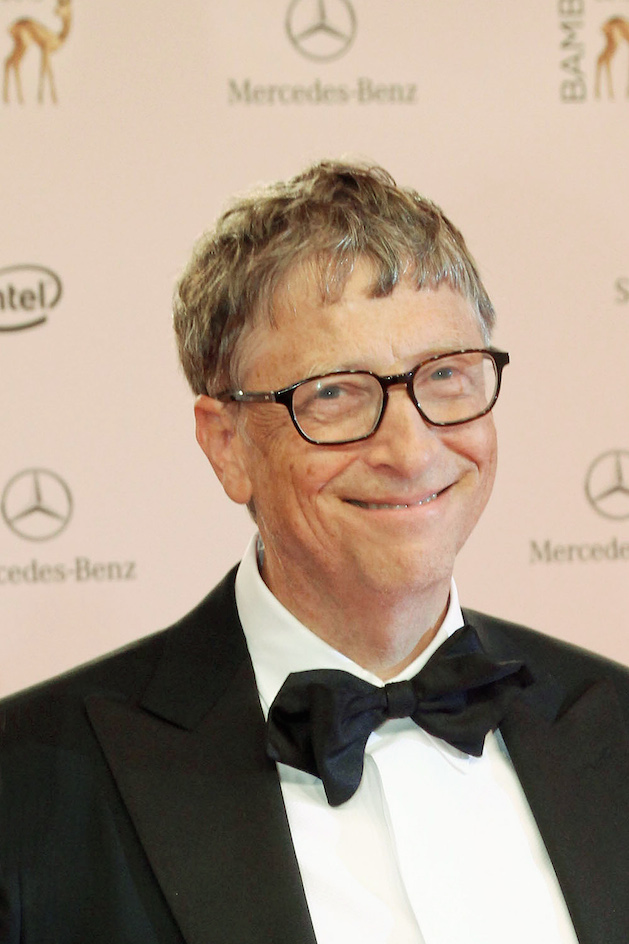 Bill gates is one wealthy and philanthropic man, giving more to charity than any other human alive. He's also an atheist, saying in a Rolling Stone interview, "I agree with people like Richard Dawkins that mankind felt the need for creation myths. Before we really began to understand disease and the weather and things like that, we sought false explanations for them. Now science has filled in some of the realm – not all – that religion used to fill. But the mystery and the beauty of the world is overwhelmingly amazing, and there's no scientific explanation of how it came about. To say that it was generated by random numbers, that does seem, you know, sort of an uncharitable view [laughs]. I think it makes sense to believe in God, but exactly what decision in your life you make differently because of it, I don't know."

Ricky Gervais

If there is an heir to George Carlin regarding comedic sketches at the expense of religion, it's Ricky Gervais. Watch the clip above for proof. Need more proof? In a Daily Mirror interview the comedian said, "I'm basically a 'do unto others' type person. I don't have any religious feelings because I'm an atheist, but I live my life like there's a God. And if there was he'd probably love me."

Alan Cumming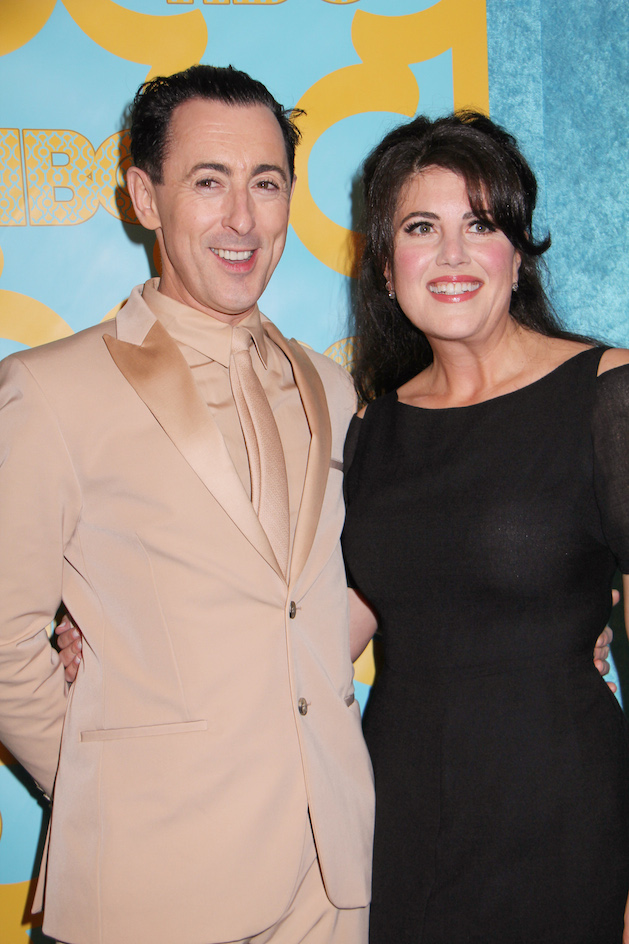 Not only does Alan Cumming identify as an atheist, he is quoted as suggesting most Christians aren't either, that they just go through the motions in this quote — "I was made to go to church, but no, it wasn't a very religious thing. And I'm completely atheist. I don't hold any beliefs about God and stuff. And I can't do the church thing. Last year, I was here in New York, at a Christmas party, and everyone went to midnight Mass except me. I just listened to music while they were all out, supposedly communing with God, but they were just doing it because it's habit."

Bill Maher

If you've never seen Real Time with Bill Maher, or seen his movie Religulous, check out the clip from the ending of his movie, because he basically sums up his feelings right there. In his estimation, man and religion can't both survive.

Diane Keaton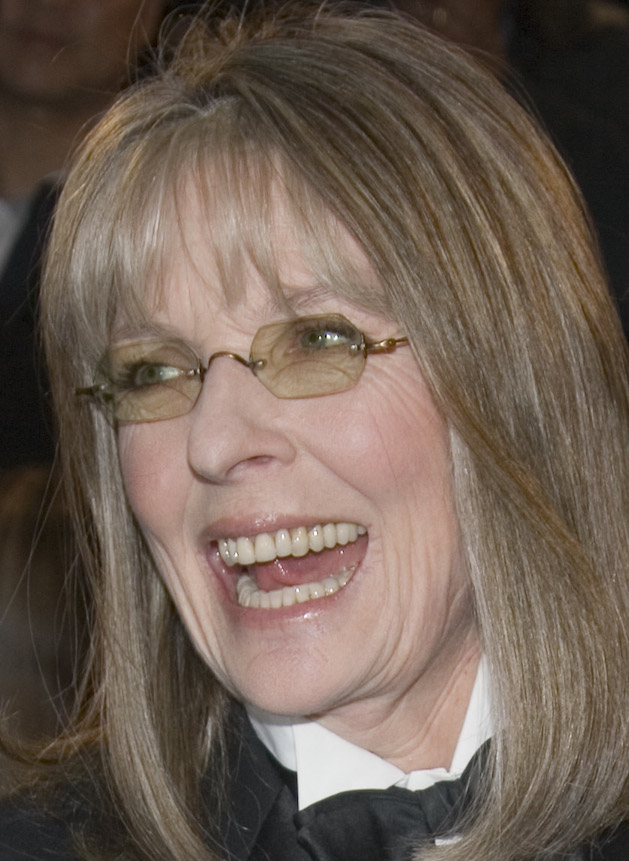 In 1987 Keaton identified as agnostic, but in a 2002 interview she called herself Christian, yet had once been an atheist. Woody Allen, a famous atheist in his own right, admitted that Keaten believes in God, but that "she also believes that the radio works because there are tiny people inside it."

Keira Knightly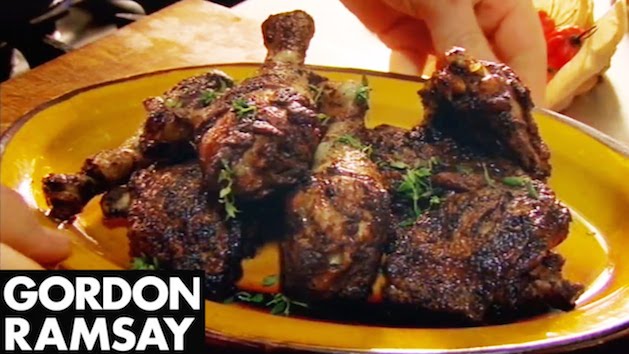 In Interview Magazine the award winning actress and recent Oscar nominee said, "If only I wasn't an atheist, I could get away with anything. You'd just ask for forgiveness and then you'd be forgiven. It sounds much better than having to live with guilt."
Whoa! That's some serious shade toward religious people right there.

Hugh Laurie

Most famous for playing the titular character in the hit TV show House (The character was also an atheist), Hugh Laurie is not a religious man, and definitely has some qualms with the Christian God, saying "I don't believe in God, but I have this idea that if there were a God, or destiny of some kind looking down on us, that if he saw you taking anything for granted he'd take it away. So he'll be like: 'You think this is going pretty well?' Then he'll go and send down some big disaster."

Julianne Moore

No matter how blessed Christians might think the Oscar winner should be after all her success, Moore is definitely not a believer.

Rafael Nadal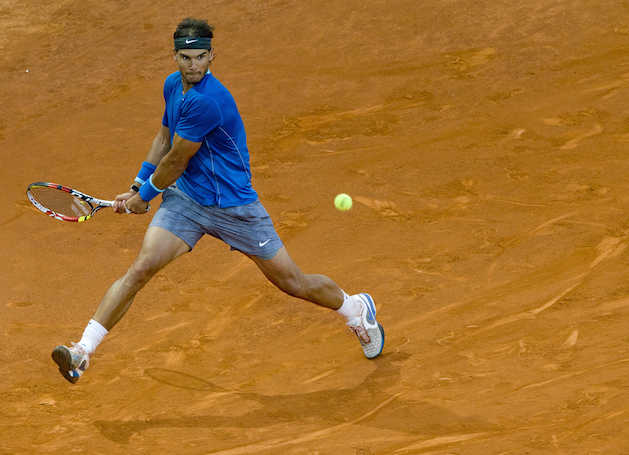 You might be able to argue against the tennis hunk being called an atheist, but his quote in a 2010 issue of Sports Illustrated definitely hints that he's an atheist when he said, "It's hard to say, "I don't believe in God." I would love to know if God exists. But it's a very difficult thing for me to believe. I don't know. It's private and I don't want to speak about it, but I say, 'If God exists, you don't need [to cross yourself] or pray.' If God exists, he's intelligent enough to [do] the important things, the right things."
This, combined with his interview in Información, during which he said, "Almost every bad thing that happens in life comes from some form of radicalism, it only unleashes problems that should be fixed. You are entitled to have your likings, sympathies, beliefs, but you should always respect the opinions of others, never insult them. The same happens with religion. You can be religious, or atheist, christian, muslim… whatever, but I think the atrocities that people committed in the name of religion are too much. For me, religion is the main cause of immortality in history," definitely shows that the tennis legend at least isn't religious, even if he might believe in God.

Jack Nicholson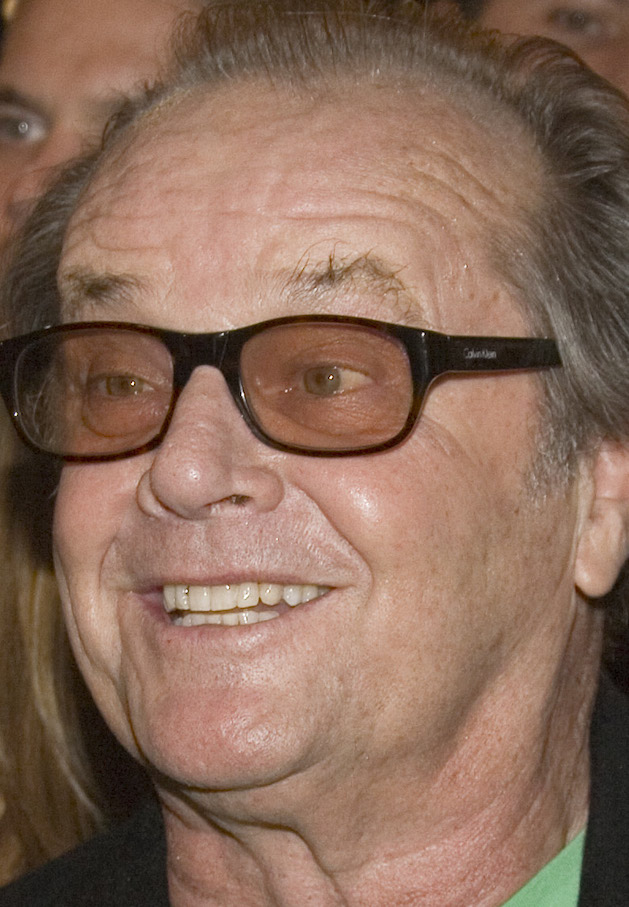 In an 1992 interview in Vanity Fair, Jack Nicholson said, "I don't believe in God now," but he added that "I can still work up an envy for someone who has a faith. I can see how that could be a deeply soothing experience."

Janeane Garofalo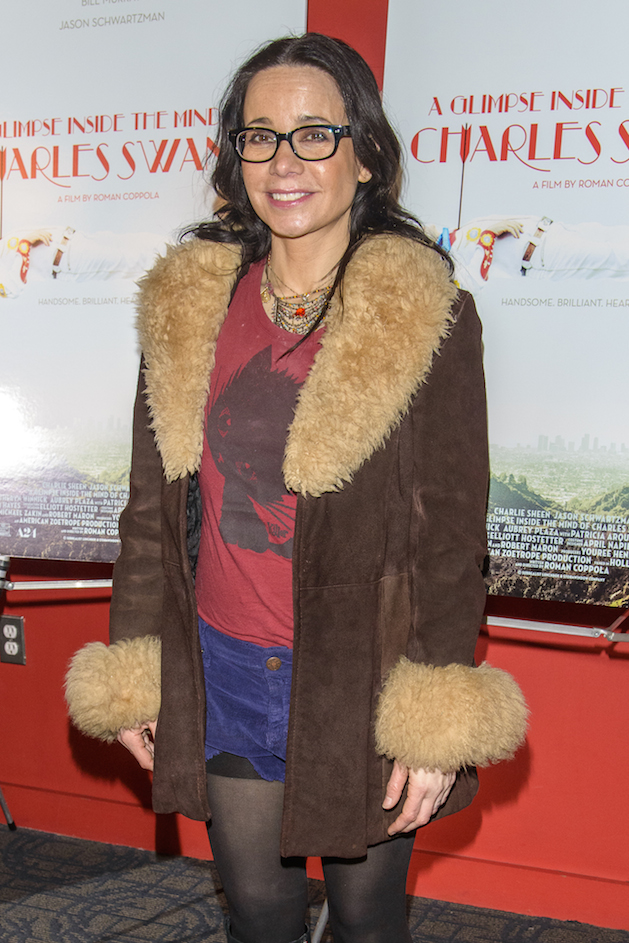 In 2007 the actress described herself as an atheist on the Freethought Radio program, which is operated by the group Freedom From Religion.

Brad Pitt

Maybe the most famous actor in the world, Brad Pitt says religion "doesn't make sense."

Joaquin Phoenix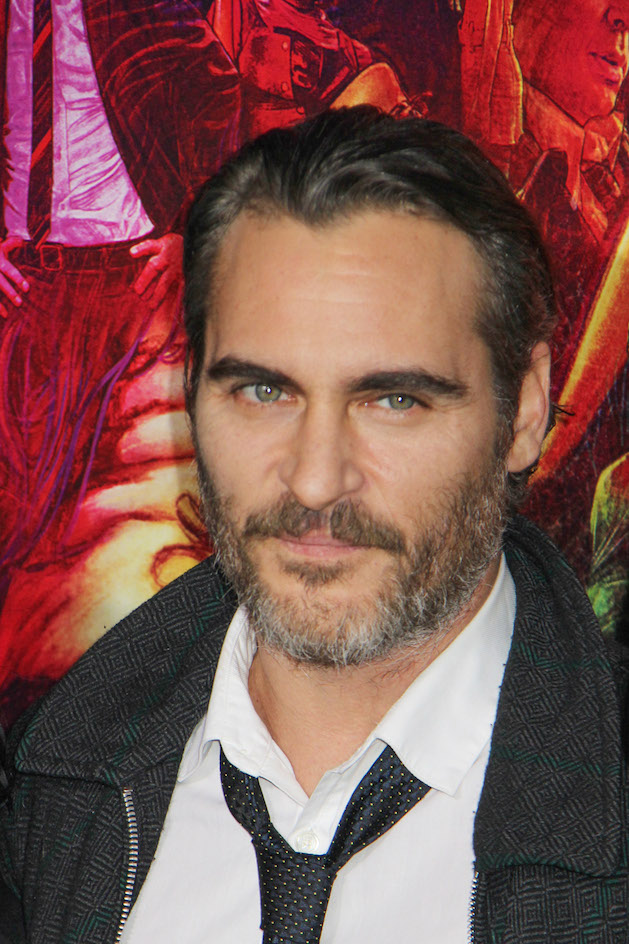 Raised as part of the Children of God cult, Joaquin rebelled against all religion in adulthood, evidenced by his saying, "I don't believe in god. I don't believe in an afterlife. I don't believe in soul. I don't believe in anything. I think it's totally right for people to have their own beliefs if it makes them happy, but to me it's a pretty preposterous idea."

Daniel Radcliffe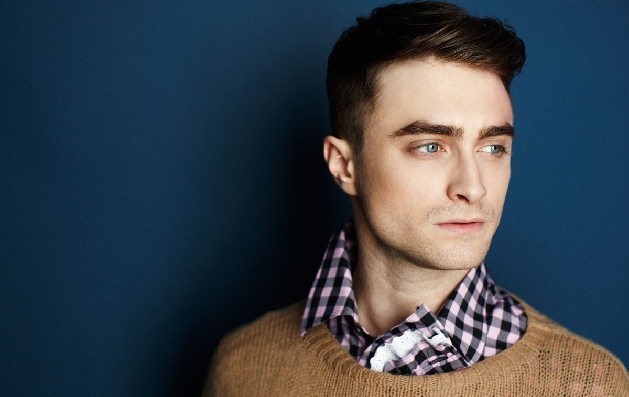 The magic wielding Harry Potter isn't religious! Even though he was raised by both Christian and Jewish parents, Daniel Radcliffe is definitely atheist. In the UK's gay magazine, Attitude, Radcliffe said, "I'm not religious, I'm an atheist, and a militant atheist when religion starts impacting on legislation. We need sex education in schools. Schools have to talk to kids from a young age about relationships, gay and straight. In Britain it's better – more of a conversation is being had."

Guillermo del Toro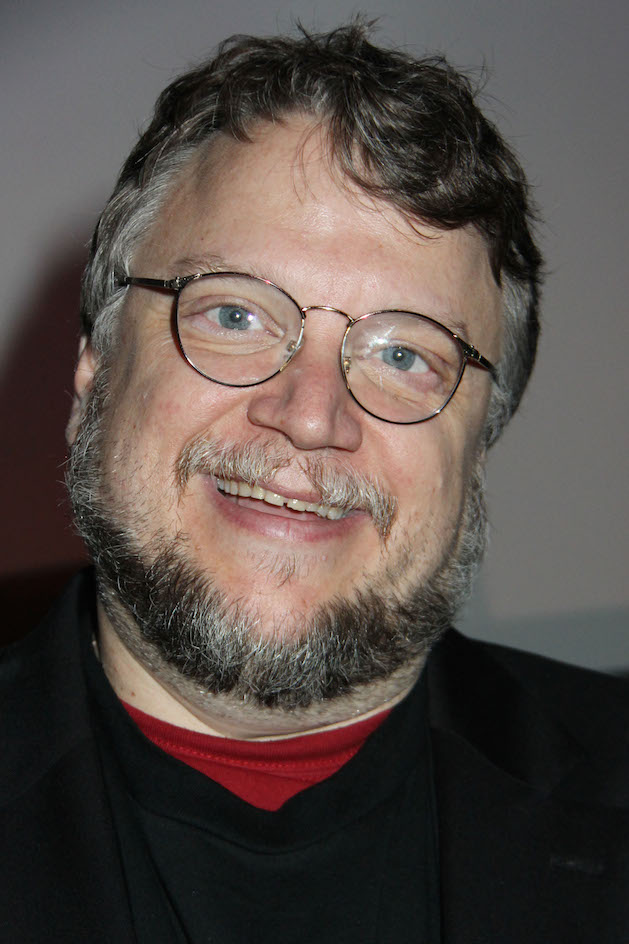 Raised Catholic, del Toro not identifies as semi-agnostic, based on the following quote: "I'm semi-agnostic. I believe that there are so many things that are entirely unknowable that it's better to abandon yourself to the wisdom of the universe, or its indifference… I have constructed my own sort of personal religion… [that] doesn't depend on a guy in the sky that I pray to, but it does depend on trying to be as good a person as I can be."

Larry King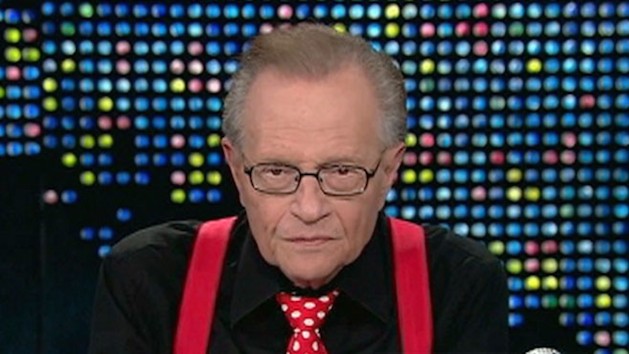 While the legendary TV personality is on record as stating, "Nearly every time, with one exception – if it comes to religious topics everything is already said. I am an agnostic, so I don't learn anything from them. But most of the time it's exciting." So, surely he isn't atheist, just agnostic, right?
Not so fast, when Barbara Walters asked him if he believed in God in 2005, he said, simply, "no."

Emma Thompson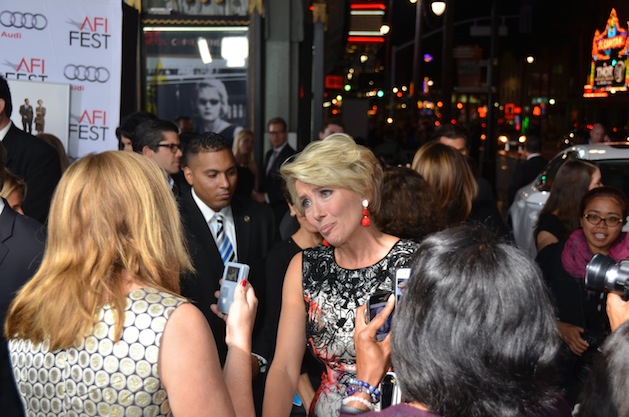 Emma Thompson may be Hollywood royalty, but she is definitely not a fan of religion. In fact, she's a stone-cold militant atheist, saying, "I'm an atheist; I suppose you can call me a sort of libertarian anarchist. I regard religion with fear and suspicion. It's not enough to say that I don't believe in God."

Sean Penn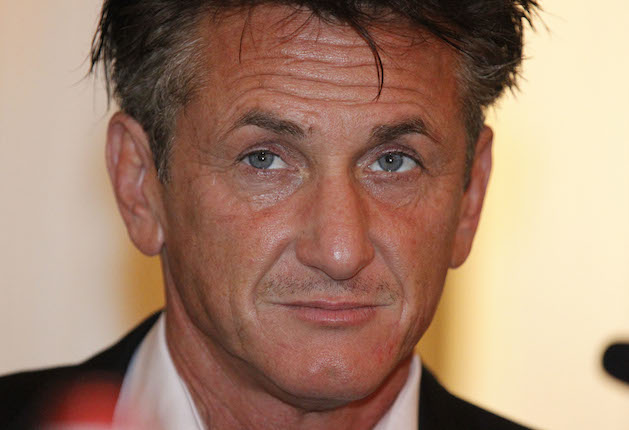 Okay, so Penn only identifies as agnostic, but his political involvement and views suggest his aversion to religion goes beyond that.

Antonio Banderas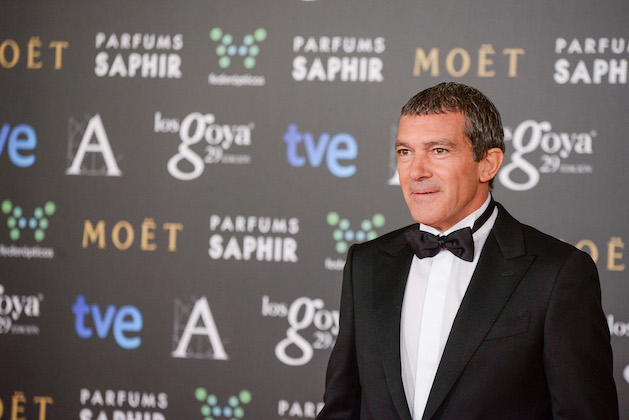 Antonio Banderas only claims agnosticism, but he's fine if his kids are atheists.

Uma Thurman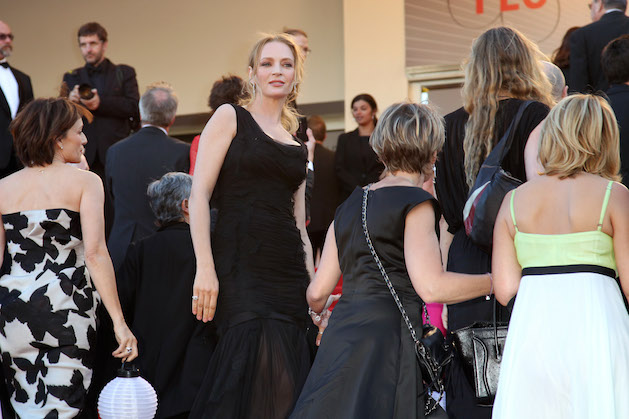 The Kill Bill and Pulp Fiction star said, "When asked if I consider myself Buddhist, the answer is, 'Not really'. But it's more my religion than any other because I was brought up with it in an intellectual and spiritual environment. I don't practice or preach it, however. But Buddhism has had a major effect on who I am and how I think about the world. What I have learned is that I like all religions, but only parts of them." So, if Buddhism isn't her religion, that really means she doesn't have one at all.

Kevin Bacon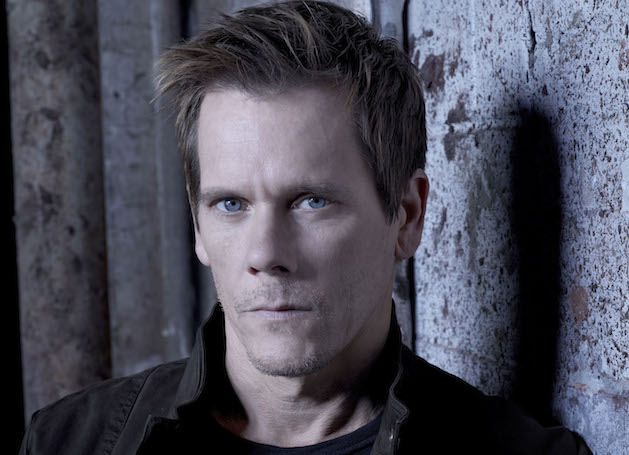 In Times of London Kevin Bacon said he doesn't believe in God, despite being raised Catholic. He joins a long list of celebrities giving up religion after having success.

Javier Bardem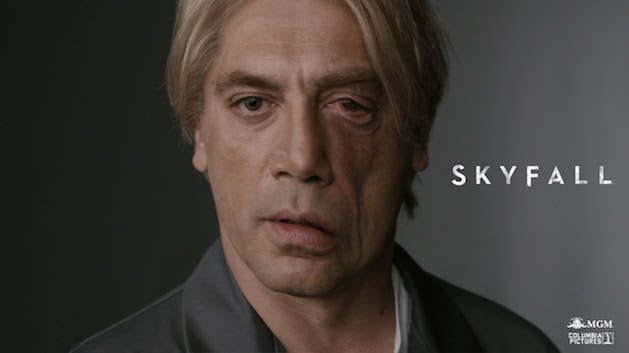 Born in Spain, Bardem has a good understanding of religion, having been raised Catholic, but now he says, "I don't understand religion when it gets to the point where the beyond commands the present, because then the present doesn't have any sense. . . . Myself, I really need to know and face mortality: I am this, I am me, I am now."

Natalie Dormer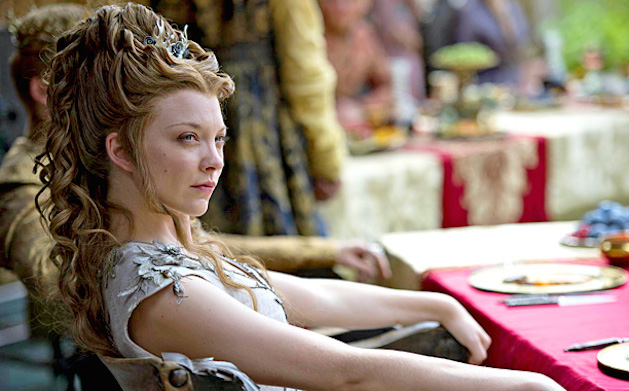 The British actress most famous for playing Margaery Tyrell in HBO's Game of Thrones in 2007 said, "I say I'm an atheist but I wouldn't mind being visited by a ghost." Well, there you go.

Paul Giamatti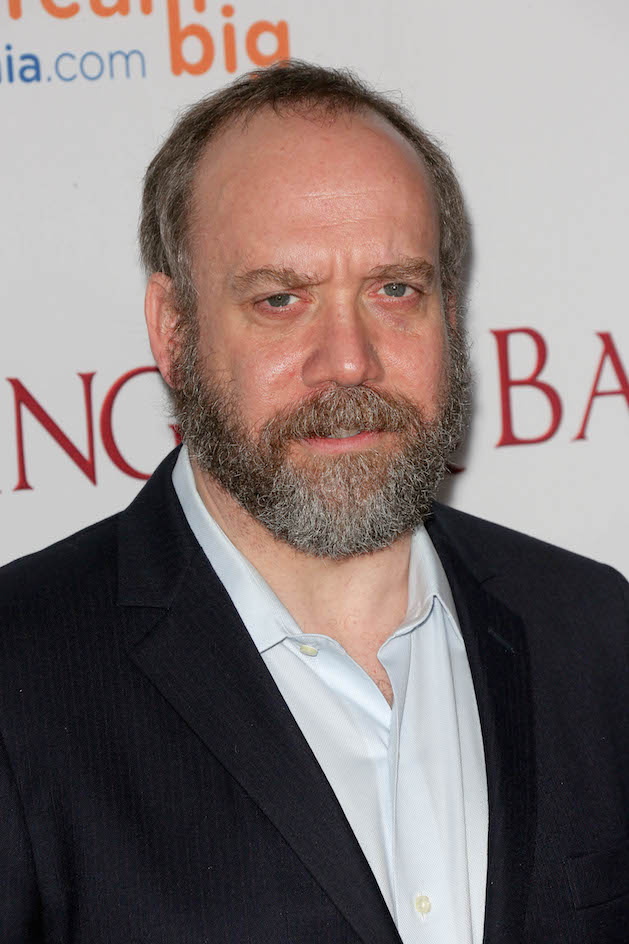 Appearing in The Guardian, Giamatti is quoted as having said, "I consider myself an atheist. My wife is Jewish. And I'm fine with my son being raised as a Jew. He's learning Hebrew and is really into it. I will talk to my own son about my atheism when the time is right. But there's a great tradition of Jewish atheism, there are no better atheists in the world than the Jews."
Not only is he not religious, but he appears to imply that the Jewish people are better than folks of other religions.

Seth Green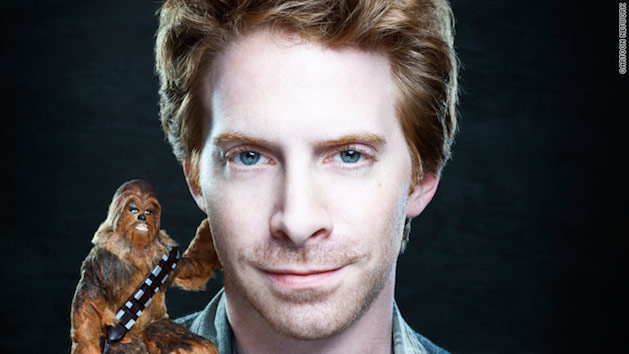 Whoa! Seth Green is what one might call a militant atheist, not only does he deny religion, but even insults those who believe in it — "God is, to me, pretty much a myth created over time to deny the idea that we're all responsible for our own actions."

Kathy Griffin

Holy sh*t. Yes, she said it. Just let that sink in.

Ira Glass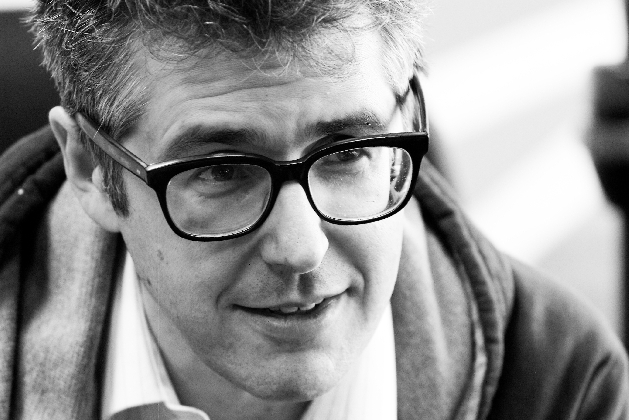 Ira Glass is one of the most famous radio personalities in the world, hosting "This American Life" on Public Radio International, syndicated by NPR all over America. He's not exactly rude to people of faith, but he does call religion "arbitrary." Not the nicest way to describe something very important to millions of Americans.

Sir Ian McKellen

Openly gay actor Sir Ian McKellen is an avowed atheist, having said, "I was brought up a Christian, low church, and I like the community of churchgoing. That's rather been replaced for me by the community of people I work with. I like a sense of family, of people working together. But I'm an atheist. So God, if She exists, isn't really a part of my life." But he takes it one step further, ripping up Bibles in hotel rooms where he stays.

Dame Helen Mirren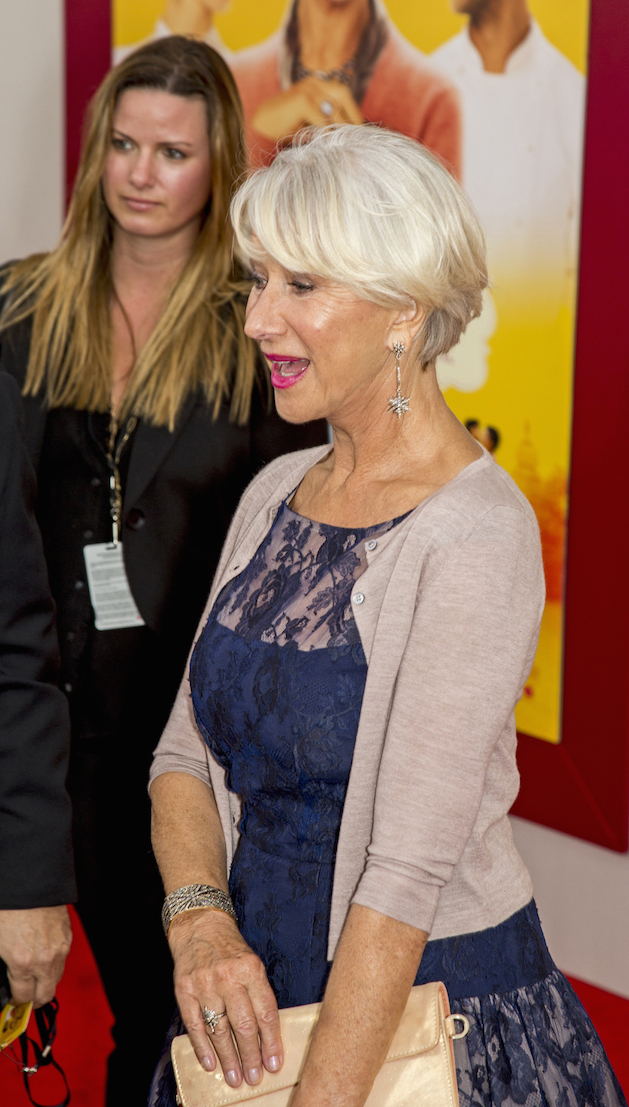 Regal and an Oscar winner, Dame Helen Mirren describes herself as "a Christian who doesn't believe in God. I can't help being Christian because I was brought up in Britain and the morality of Christianity is part of the fabric of this country.
But I don't believe in God. But I do believe in treating other people as you'd want to be treated and being empathetic."

Patton Oswalt

In the above video you can see what the comedian says about religion. He definitely says he's an atheist, but he also says so much more. (NSFW)

Sarah Silverman

The Jewish-American comedian often uses religion as a punchline, saying she's glad that the Jews killed Jesus, and she'd do it again in some of her sketches. You can see some of it in the above NSFW clip.
And that's that. Be sure to check out the 27 most religious celebrities in Hollywood too!