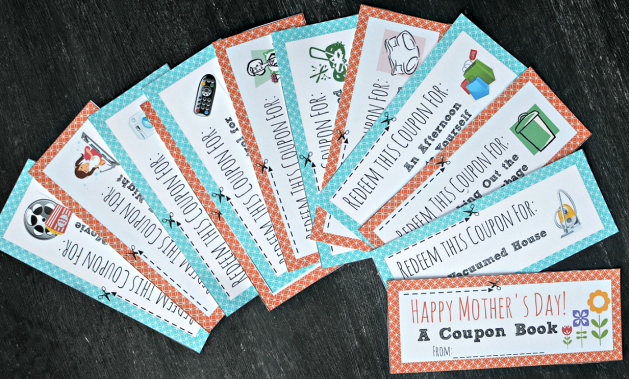 5 free Mother's Day gifts better than anything you can buy at a store
Mother's Day is the time to show your mom just how much you love and care about her. A special day to give your mother a gift that says "This is the reason why I'm your favorite child". But maybe, just maybe, you might've kind of sort of accidentally forgot about Mother's Day this year? And now you have less than a week to find that perfect gift for her? Preferably without breaking the bank? Not to worry! There are tons of free Mother's Day gifts that are way better than anything your sibling is going buy her, ensuring your rightful place as "The Favorite Child".
Breakfast in Bed
Your parents were the ones to teach you how to cook and making a meal for your mom will feel like an investment finally coming due. And there is nothing more relaxing than waking up to a plate of pancakes waiting just for you. Breakfast in bed is absolutely perfect for a Mother's Day gift and all it costs you is time. Your sister may have given your mother a custom engraved pendant necklace that has her name carved into it . . . but can your mom eat that necklace? No, no she cannot.
Price: Two hours in the Kitchen
Coupons
There is no shame in this classic gift as long as you approach it with the half-ironic, half-sincere attitude this gift deserves. Best of all, instead of having to use your amateur decoupaging skills at age 7 to craft a series of coupons, you can just customize and print off your Mother's Day coupon booklet here. Be sure to include coupons like "I'll Take Your Side One Time" and a gift to yourself as well as her "One Afternoon with the Grandchildren".
Price: 20 minutes of coming up with Coupon ideas
Compliment Jar
You may have heard of this sweet craftable before, but in case you haven't a compliment jar is, obviously, a jar that is filled with folded pieces of paper that each have a different compliment written on them. So this mother's day, why not make a compliment jar tailored to your mom. List all the things you love about your mom for her to open when she needs a reminder. It's a gift that keeps on giving!
Price: 1 hour+ (depending on how many reasons your love your mom)
Go Outside!
Going outdoors is relaxing, healthy, and will create memories between you and your mom that sitting on the couch watching TV will never do. So go take a walk, a bike ride, or even go for a hike. Whether it's a trip down the road or a full-blown excursion to a local park, spending some time in the sun is a great way to celebrate your mother's day. Just be sure to check the weather forecast before hand.
Price: Free, Nature doesn't charge you by the hour
Let Her Teach You
There is guaranteed some activity that your mom loves, that you have always hated. Sowing, tennis, horseback riding, bird watching, gardening, or whatever it might be, she loves it and you hate it. Well this Mother's Day swallow your resentment and ask her to teach you about her beloved pastime. Try your best to give it a chance and enjoy it. Even if you still hate it when you're done, your mom is sure to appreciate you giving it a chance.
Price: Depends on how much you hate the activity