We're rounded up some of the best pizza recipes on the web today. From crust to chewy, thick to thin, there's a pizza you're bound to love.
If you had to name one food that is most often shared, what would it be? Pizza! Pizza recipes are perfect for sharing because pizza automatically comes in individual serving slices. So it stands to reason that pizza recipes are one of the most popular shares on social media. But not just any pizza recipes. In particular, these top five are among the most socially shared pizza recipes. Get 'em while they're hot!
Pizza Dough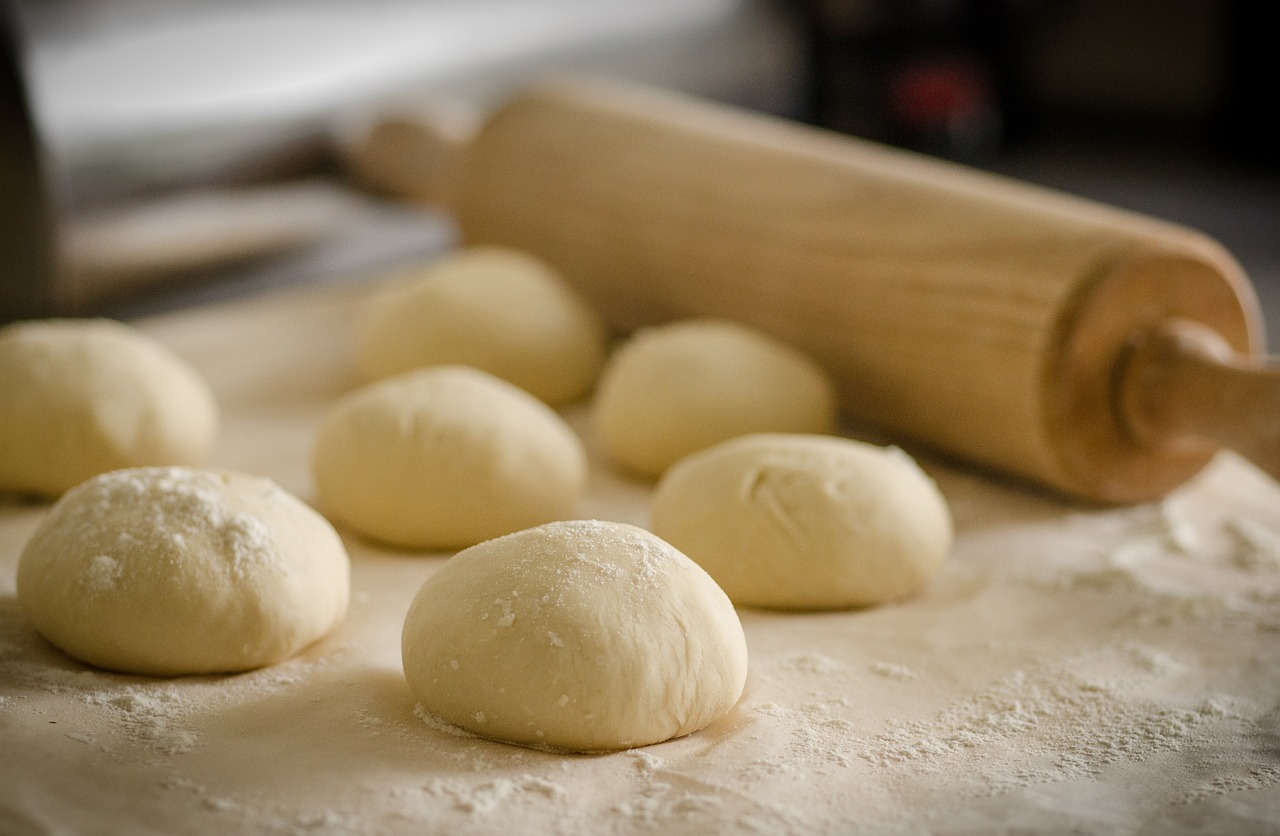 Every great pizza recipe starts with great pizza dough. You have several options to make pizza dough appear in your kitchen.
You can buy a pizza crust that's all made and pre-cooked. All you have to do is add your cheese, sauce and toppings and bake it in the oven. One of the most well known brands is Boboli, but there are others, too. Also, [amazon_textlink asin='B076H5WC53′ text='Boboli' template='ProductLink' store='unbrandednews-20′ marketplace='US' link_id='c61751a7-de5a-11e8-bec7-cd455fd0f9ef'] pizza crust resembles focaccia bread more than pizza. But if you like thick pizza crust, this will do it for you.
A second pizza dough option is to buy a tube of raw, premade pizza dough. All you have to do is roll it out like a dinner roll and then follow the rest of the package instructions. Pillsbury makes a version, but the reviews aren't so great, so you might want to go another route or choose a different brand.
Finally, you can make your own homemade pizza dough. This option might intimidate some people, especially if you're not used to baking. But if you have the right tools, like a food processor or a stand mixer, it's surprisingly easy. It's also a gratifying experience to make your own homemade pizza dough from scratch.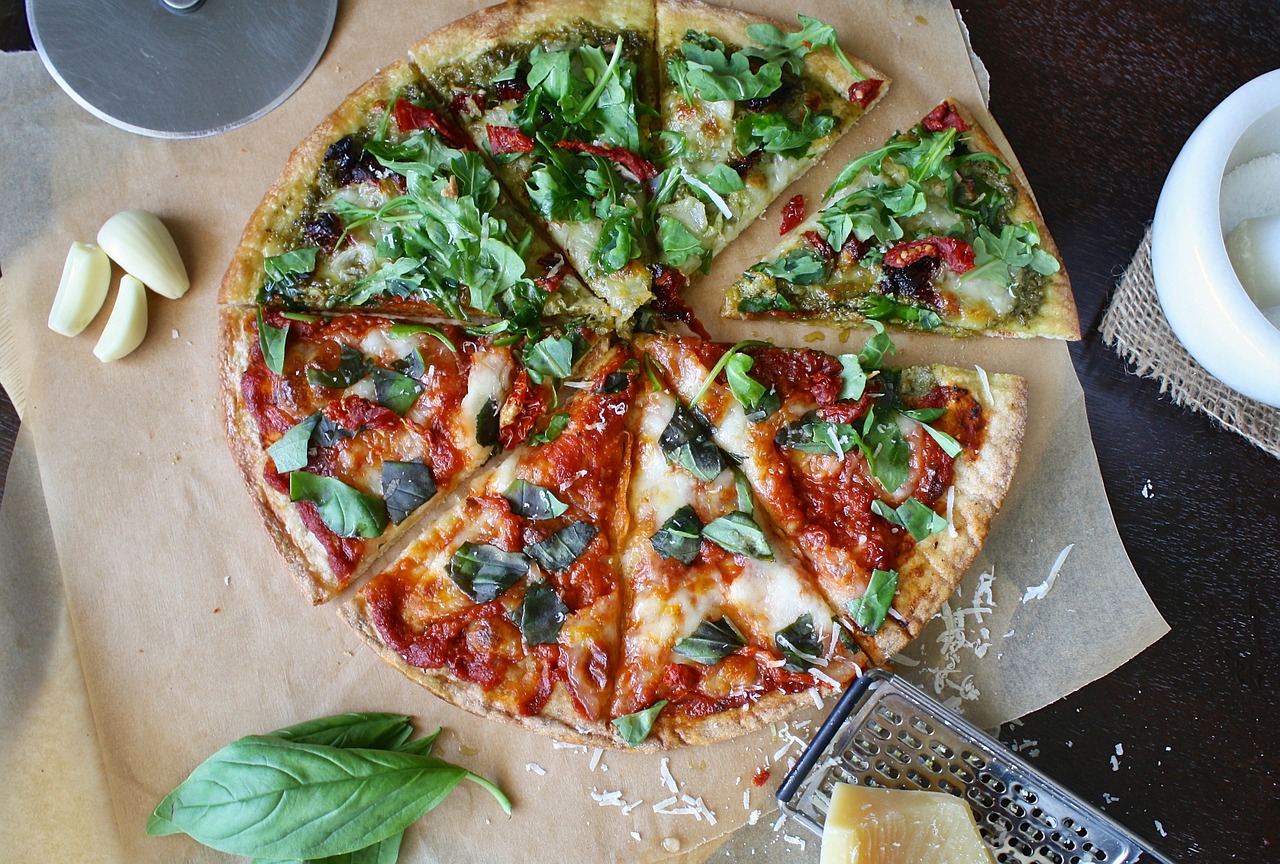 Pizza Dough Recipe
Let's say you're the adventurous type and you want to make your own homemade pizza dough. Go you! Here's a recipe for pizza dough that has been personally tried and tested at least one member of our team.
Crusty Pizza Dough Recipe
Ingredients:
1 package active dry yeast (equivalent to 2-1/4 teaspoons)
1 cup warm water
½ teaspoon salt
2 teaspoons olive oil (don't go nuts – any version will do)
2-1/2 to 3-1/2 cups all-purpose flour
Directions:
Proof the yeast in a measuring cup by adding the warm water to the yeast. If it bubbles after a few minutes, you're good to go. Add the water and yeast to a stand mixer bowl.
Add the olive oil, 2 – ½ cups of the flour, and the salt.
Use the dough hook and mix on speed 2 for one minute.
Keep the mixer running and continue incorporating the flour, about ½ cup at a time. Don't add the next ½ cup until the previous one has been well mixed in.
When your flour is all added, keep the mixer running on speed 2 for about two more minutes. This will knead the dough. (If you want, you can do the kneading by hand at this point.)
Grease a large bowl and put your dough in it. Turn the dough so the greased side is up. Cover and place in a warm spot until it doubles in size (at least an hour).
Punch the dough down, and roll out the dough using flour as needed to prevent sticking.
Follow your choice of pizza recipes below.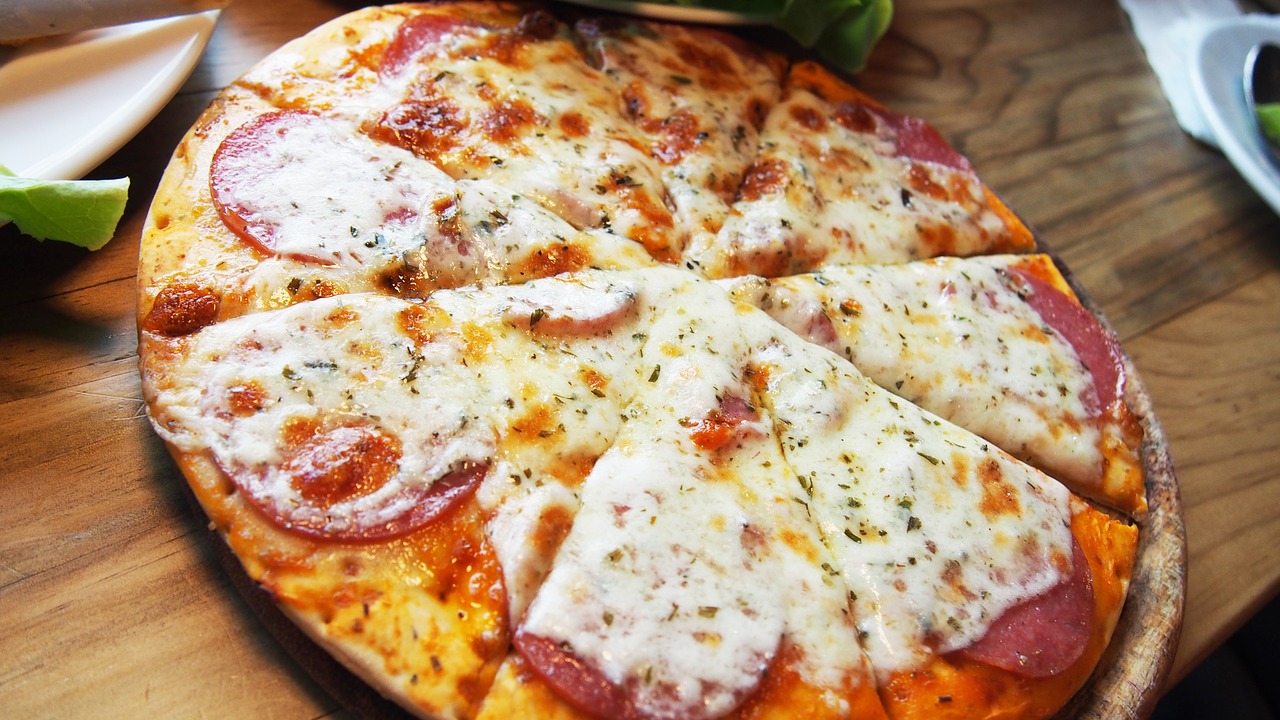 Pizza Recipes
Spinach & Feta Stuffed Pizza Bread
Mindy at Mindy's Cooking Obsession has shared an amazing twist on pizza. Apparently, this pizza bread can go from raw ingredients to hot on the table in about an hour. After that, all bets are off on how long it takes for the whole thing to disappear altogether. It's gooey, it's tangy, and it's massively shared on Pinterest and Twitter. If this isn't already on your weekly menu, for heaven's sake get it there now.
Pizza Bites
Serve pizza as an appetizer instead of a main course with this recipe for Pizza Bites from ChaosintheKitchen.com. This dish is attractive, clever, and oh so tasty. You'll definitely get raves from your partygoers with this "easy to pick at" treat.
Roasted Garlic Chicken Pesto Pizza
You like garlic, you like chicken and you adore pesto, right? So why not try this savory recipe from Sarah on her Sugar Cooking blog? This pizza recipe is a perfect example of how you don't have to use traditional toppings on your homemade pizza to get spectacular results.
Pizza Buns
What?!!! This blow your mind pizza recipe combines the look of cinnamon buns with the classic tastes of pizza. Cathy at SavoryNotes has concocted a interesting take on both dishes with this extremely popular recipe. You have to try this. You simply must.
Pizza Margherita
Let's give credit where credit's due. Technically, the most socially shared pizza recipe dates all the way back to the Neolithic times (e.g., older than your great-great grandmother). Since cooks were experimenting with flatbreads and toppings way back then, and we're still experimenting with them today, that's a whole lot of social sharing, without even using a device.
What are your favorite pizza recipes? Do you put weird stuff on your pizza? Let us know in the comments section below!
Shop Pizza on Amazon
[amazon_link asins='B017L2TGTK,B00GCDPLC6,B00TJ5W39S,B002R7CLW4,B074KMFNSP,B003B34UJU' template='ProductCarouselNoTitle' store='unbrandednews-20′ marketplace='US' link_id='8bb8b183-de5a-11e8-b9c3-a79c7efbb60a']
You Might Also Like