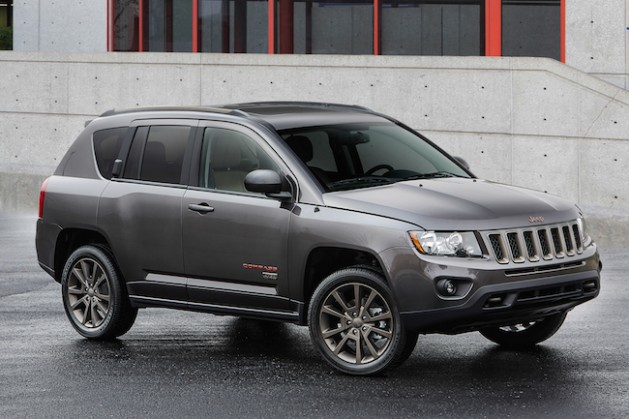 Finding the perfect car definitely presents a bit of a challenge, but the one thing you absolutely do not want to do, is rush. If you've decided that you need a new car, your first instinct might be to get it as soon as possible, but before you do that, you might want to have a look at the internet forums literally full of people who did the same thing and have buyer's remorse bugging them. Their bad decisions, however, can benefit you in in a very big way. Below, we have listed five cars you will absolutely regret buying, which, of course, we found out through those who bought them. It's a vicious cycle, but at least some good came out of it!
The Scion IQ
There's nothing wrong with buying what you can afford, but you might want to make a bit of an exception in this case. Safety should be one the foremost concerns, and sure, this is safe, but it doesn't seem to have stability or sturdiness. In addition to that, it doesn't accelerate well, it's noisy, and the entire thing seems to be made of plastic. If you plan to drive long distances, this definitely isn't the car for you. Let's face it, everyone wants to go on a road trip at some point.
The Jeep Compass
There are plenty of things wrong with this one, starting with the interior, of course. It looks cheap, it feels cheap, and it's just not pleasant to ride in. The aesthetics could be excused, of course, if you simply needed a good vehicle to get you from place to place and didn't have much money to spend on a new vehicle, but it turns out, it has poor gas mileage, making it a complete guzzler, and a money pit.
Lincoln MKS
This car hasn't changed much since 2009, and though the company likes to tout it as a luxury sedan, it really doesn't cut the mustard, so to speak. Whether you go with the turbocharged engine or not, it sports below average performance, and even worse the multimedia system is confusing. Quite frankly, it's distracting, which is a recipe for disaster no matter how you look at it.
Hyundai i10
Okay, this isn't a horrible car at least not compared to some that you could buy. It isn't very comfortable and it actually sues up way too much fuel. In addition to that, it has some steering issues, namely the wheel being difficult to turn. Additionally, it has a low resale value.
Dodge Grand Caravan
It's definitely a minivan, but it doesn't really stand up against others on the market. One of the biggest problems with the grand caravan has been the fact that tall owners find themselves cramped, which is no way to spend a road trip or any time in the car at all. It also does horribly on bumpy roads, and this isn't even an economical purchase. For the money you'd spend here, you could probably buy something much nicer.
The right car is out there, you simply need to be patient, and you need to wait for it to come around. Don't worry, you'll be on the road soon enough.