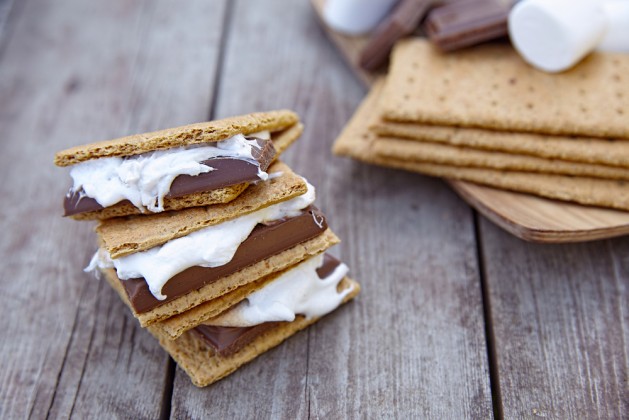 No matter what state you're in, there's a campground for you this fall. While you're enjoying these campgrounds and their locales, don't forget the s'mores! Go camping this National S'mores Day and indulge in the tasty goodness that are s'mores while sitting 'round a campfire. Your inner child will thank you.
Here's the best campground or state park to camp in for each state, so everyone can enjoy this exquisite National S'mores Day holiday!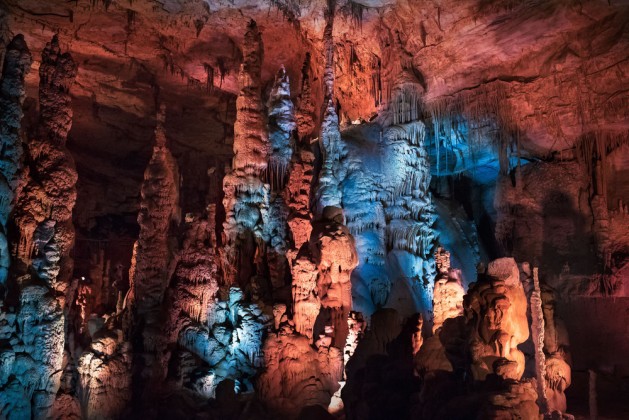 Cathedral Caverns State Park, Alabama: The first feature most people notice about Cathedral Caverns is its massive entrance: 126 feet wide and 25 feet high!
Bartlett Cove Campground, Alaska: Set among moss-covered trees right on the edge of whale-filled Bartlett Cove, this campground is sure to impress.
North Rim Campground, Arizona: Hike the trail to Bright Angel Point and see the breathtaking Bright Angel Canyon. Go at sunrise for a real treat.
Degray Lake Resort State Park, Arkansas: DeGray Lake is known for its camping facilities and geological formations.
Jedediah Smith Campground, California: The stately coastal redwoods here are so densely packed that precious few trails or roads have been cut through the forest.
Chatfield State Park, Colorado: This popular park is surrounded by beautiful rolling foothills, an expansive reservoir and abundant wildlife.
American Legion State Forest, Connecticut: The West Branch of the Farmington River divides the forest, and is the center point of river-based recreational activities.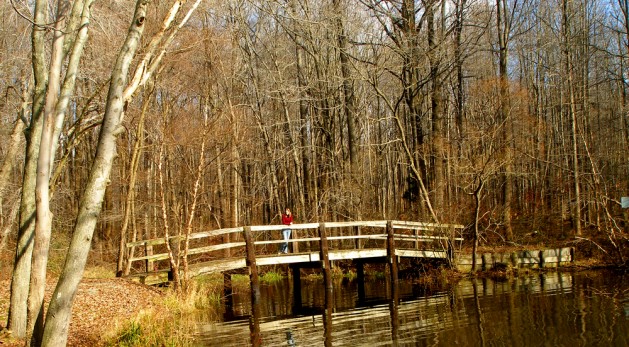 Lums Pond State Park, Delaware: Lums Pond State Park is nestled in an oak and poplar woodland and surrounds Delaware's largest freshwater millpond.
Garden Key Campground, Florida: Camping on the beach is always beautiful; it's even better when one of the world's largest barrier reef systems is right outside your tent.
Camping Shelters, Georgia: Camping in the middle of a swamp requires a bit more infrastructure than sleeping on dry ground, so this 438,000-acre refuge has platforms.
Sand Island State Recreation Area, Hawaii: The 102-acre Sand Island is the only campsite in urban Honolulu, overlooking Honolulu Harbor.
Hells Gate State Park, Idaho: Hells Gate State Park is a lush, green paradise located on the banks of the Snake River.
Nauvoo State Park, Illinois: The 148-acre park includes a 13-acre lake with a mile-long shoreline.
Covered Bridge State Forest Retreat, Indiana: This 300 acre retreat property is an outdoorsman's paradise.
Prairie Rose State Park, Iowa: Whether you are swimming, camping, boating, hiking or fishing, the lake provides a real focal point at Prairie Rose State Park.
Elk City State Park, Kansas: Dense oak and hickory woodlands meet rolling meadows of big bluestem and Indian grass at this striking 857-acre park.
Lake Cumberland State Resort Park, Kentucky: The lake provides varied outdoor recreation opportunities: fishing, hunting, camping, picnicking, boating, canoeing, hiking, and many others.
Grand Isle State Park, Louisiana: There is a view tower, fishing pier, crabbing pier and porch.
Bigelow Preserve, Maine: The 36,000-acre preserve encompasses the entire Bigelow Range, which includes seven summits.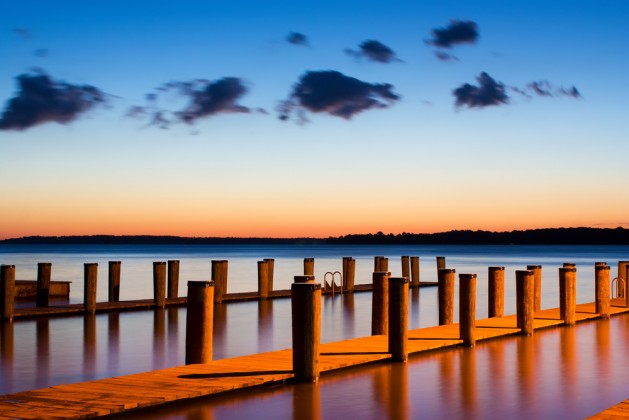 Elk Neck State Park, Maryland: Sandy beaches, marshlands and heavily wooded bluffs rise above the Northeast River in this state park.
Wells State Park, Massachusetts: This is a popular 1,400-acre woodland park close to the cultural attractions of central Massachusetts.
Ludington State Park, Michigan: This park is comprised of nearly 5,300 acres of scenic sand dunes, shoreline vista, ponds, marshlands, and forests.
Chippewa National Forest, Minnesota: All 21 campgrounds are accessible and located on twelve of the Forest's 1,300 lakes.
Roosevelt State Park, Mississippi: Conveniently located between Meridian and Jackson, Mississippi, this park offers an abundance of outdoor recreational opportunities in a picturesque setting.
Meramec State Park, Missouri: This park features hiking and backpacking trails, cabins, canoe and raft rentals, camping, and has more than forty caves.
Beavertail Hill State Park, Montana: This small park offers river frontage, teepee rentals, a nature trail through a thick canopy of cottonwoods, and developed campsites and picnic areas.
Indian Cave State Park,Nebraska: Indian Cave is a pristine area, devoted to camping, hiking and backpacking, picnicking, nature and wilderness activities.
Arch Rock Campground, Nevada: The deep red color of the sandstone makes it absolutely clear where the name of this park came from.
Milan Hill State Park, New Hampshire: From this hilltop campground, and the fire tower located there, you can get a complete view of the mountain ranges in New Hampshire, Maine, Vermont, and Canada.
Stephens State Park, New Jersey: The land for Stephens State Park was given to the State of New Jersey for park purposes in 1937.
Gallo Campground, New Mexico: This artifact-filled historic area is known for its intact Pueblo Indian ruins.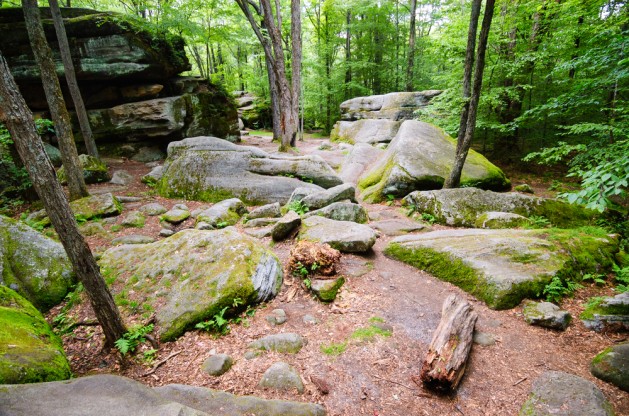 Allegany State Park, New York: This park is known for its primitive, forested valleys, unglaciated landscape, fall leaves, and wildlife.
Eno River State Park, North Carolina: This park offers secluded wilderness trails with the serenity of a clear river.
Medora Campground, North Dakota: This campground is the perfect place to set up your basecamp for adventure in the Badlands.
Alum Creek State Park, Ohio: Alum Creek's 3,387-acre reservoir and 4,630-acres of gently rolling span of fields and woodlands provides a hub of recreational activity just minutes from Ohio's capital city.
Robbers Cave State Park, Oklahoma: Hike the hilly terrain up to Robbers Cave, go for a swim or a canoe ride at the park's Lake Carlton
Memaloose Campground, Oregon: No matter where you end up in this quiet and shady campground, you'll have access to huge stands of wild blackberry vines and some of the country's best windsurfing.
Bald Eagle State Park, Pennsylvania: The 5,900-acre park and its lake lap the flanks of Bald Eagle Mountain, surrounded by forests, fields and wetlands.
Burlingame State Park, Rhode Island: The Kimball Wildlife Sanctuary abuts the park, and trails lead from the campground to the sanctuary.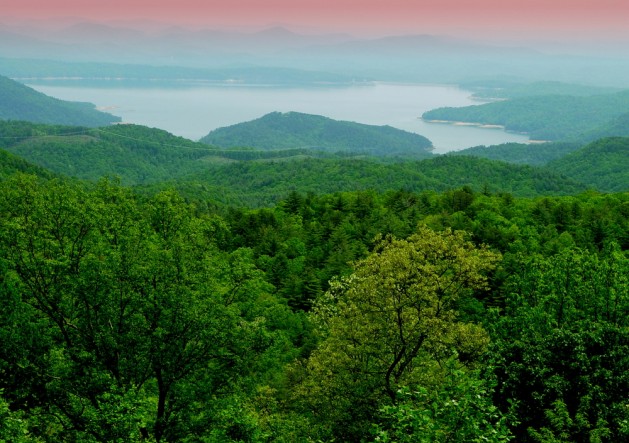 Devils Fork, South Carolina: This park provides outdoor recreation amid the beauty of the Blue Ridge at the Jocassee Gorges.
Sage Creek Primitive Campground, South Dakota: Bison—whole herds of them—regularly wander through this campground on the west side of Sage Creek's North Unit.
Thunder Rock Campground, Tennessee: Thunder Rock is a popular destination for both whitewater and trail enthusiasts.
Guadalupe River State Park, Texas: Beautiful scenery and colorful history await, just a short drive from San Antonio and Austin.
Stateline Campground, Utah: This shady and serene oasis in the desert landscape is this area's main draw.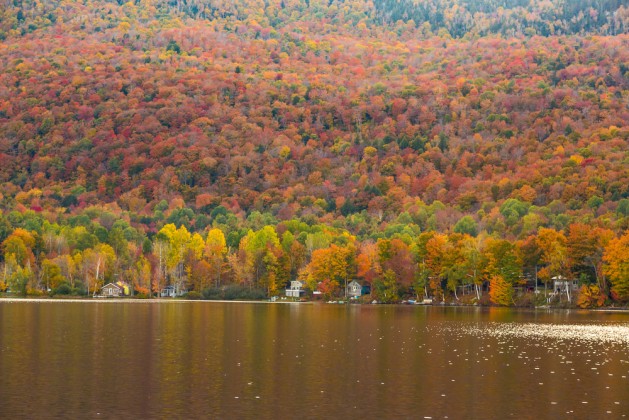 Elmore State Park, Vermont: The town of Lake Elmore calls itself "The Beauty Spot of Vermont."
Bear Creek Lake State Park, Virginia: Bear Creek Lake is the perfect getaway for the outdoor enthusiast.
White River Campground, Washington: Right on the banks of the White River, this campground offers amazing views of Mount Rainier.
Watoga State Park, West Virginia: Hikers will love the forty miles worth of trails, varying from easy to difficult.
Council Grounds State Park, Wisconsin: Located along the beautiful Wisconsin River near the site of Native American encampments, this park is a favorite for water enthusiasts.
Bald Mountain Campground, Wyoming: The campground is in a wooded setting surrounded by open meadows.