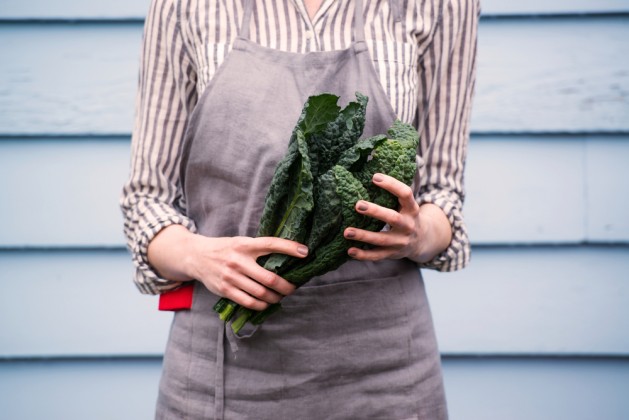 Whether you chalk it up to the cultural perception or bizarre taste, kale is a food that people either love or hate. It's undoubtedly one of the healthiest greens you can eat, but it's absolutely polarizing. While the kale fascination rages on, those who don't enjoy the strange flavor are left more and more confused.
But that's all about to change. Gone are the days of kale simply sautéed or chucked into a green smoothie, leaving the overwhelming flavor to take over. Everyone, including children, will love these seven kale recipes!
Smoked Sausage And Kale Potato Soup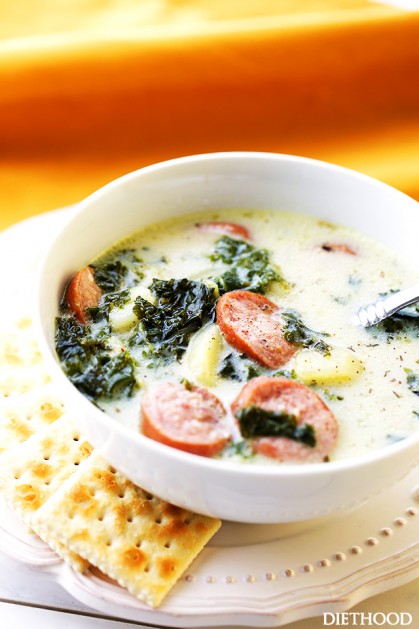 Make this classic and hearty dish even healthier by adding kale, as instructed by Diet Hood. The savory flavor of the sausage creates the perfect balance for kale's strong taste.
Kale Pesto Pizza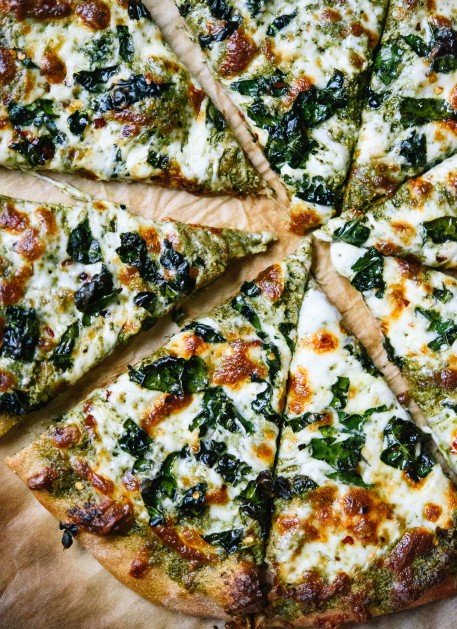 Those with children know that you sometimes have to trick them into eating new fruits and vegetables. That's why this Kale Pesto Pizza recipe by Cookie And Kate is a great go-to recipe to introduce the little ones to kale!
Caramelized Onion Kale Twice Baked Sweet Potatoes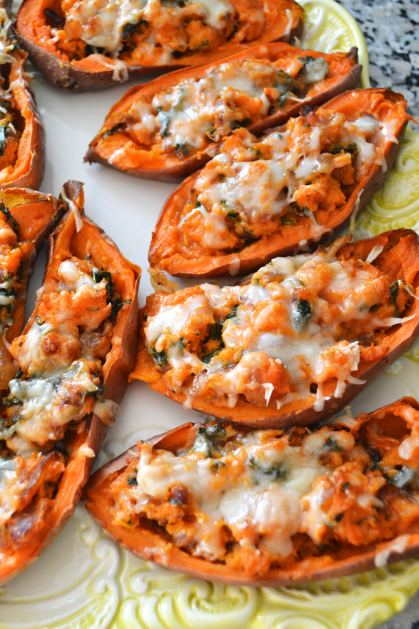 Caramelized onions and sweet potatoes go hand-in-hand with kale in this autumn dish by Little Bits Of. Tip: make double and freeze the leftovers for easy lunches!
Cheesy Bacon Kale Stuffed Chicken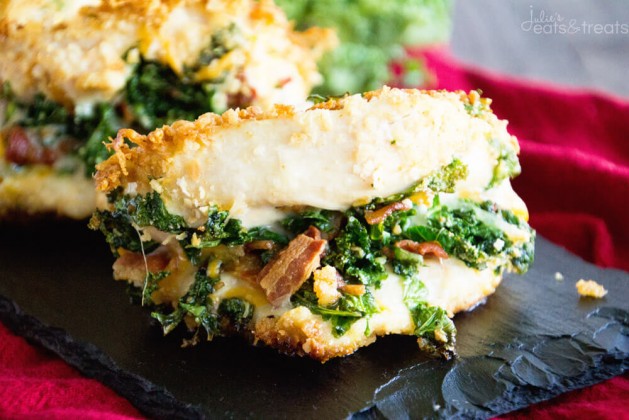 Bacon and cheese stuffed inside chicken? Say no more! The kale makes it healthy, right? Test out this mouth-watering Julie's Eats And Treats recipe to make sure!
Kalesadilla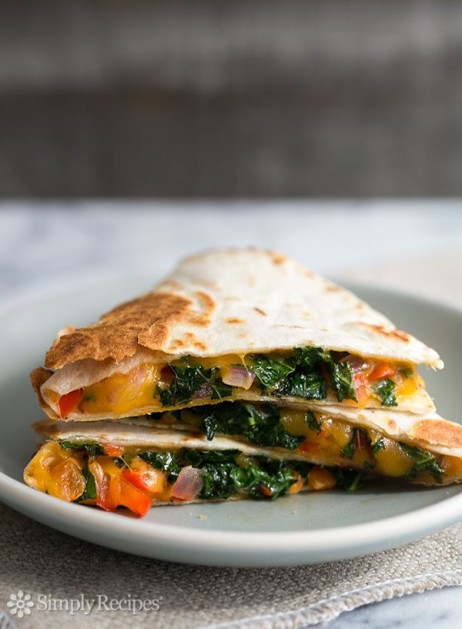 Create a spin on a classic quesadilla recipe by adding kale along with other savory ingredients. Simply Recipes' version combines kale with onions and bell peppers for a quick-and-easy lunchtime treat.
Kale Artichoke Dip With Five Cheeses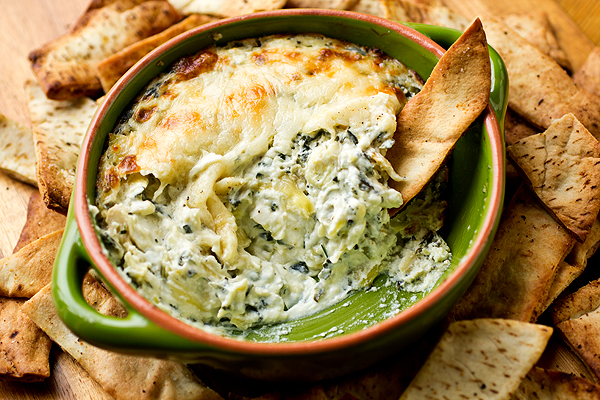 You can never go wrong with artichoke dip! This version by The Cozy Apron blends kale and artichokes with cream cheese, asiago, provolone, parmesan, and fontina cheeses. There's nothing more satisfying during a chilly football Sunday!
Thai Red Curry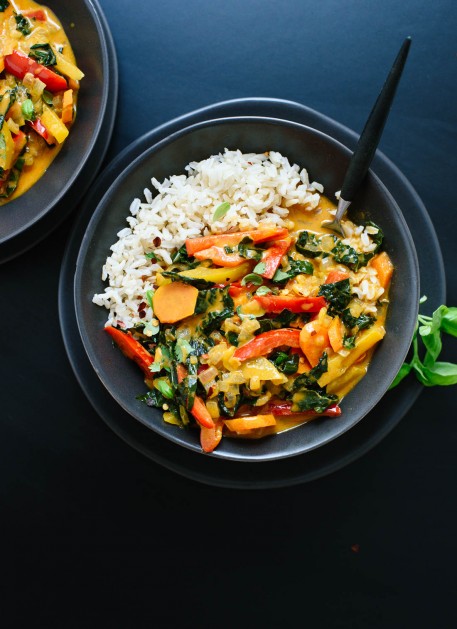 Take your cuisine to another level by creating this Thai Red Curry recipe by Cookie and Kate. The kale is incorporated with ginger, garlic, bell peppers, carrots, and coconut milk to create a sweet and savory dish you'll crave on a chilly night.
Sausage Bacon and Kale Rigatoni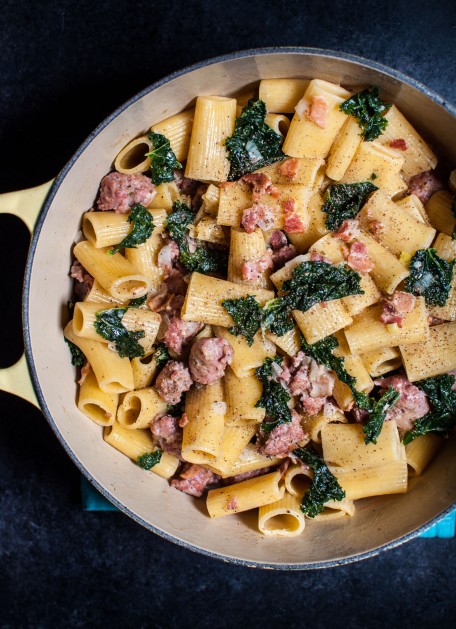 The savory flavors of sausage and bacon come together to make kale's taste incredibly kid-friendly in this recipe by Salt And Lavender. The best part? This is a one-pot recipe! Busy moms and dads will appreciate that!
Parmesan Kale Grilled Cheese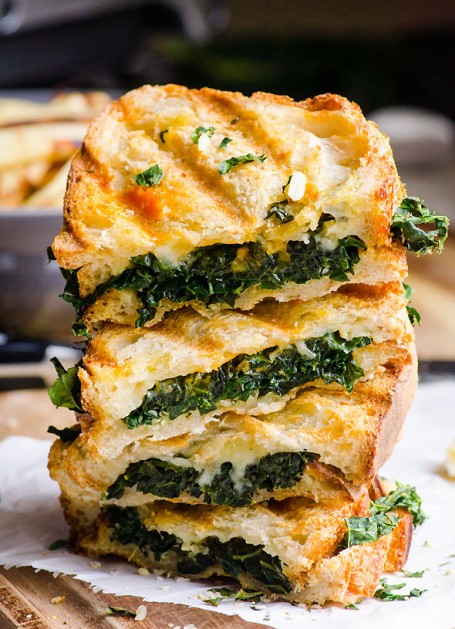 Make comfort food even healthier by adding kale to the mix. This recipe by iFoodreal even includes shelled hemp hearts for an added nutritional bonus! Don't worry—the kids won't notice the healthy ingredients!