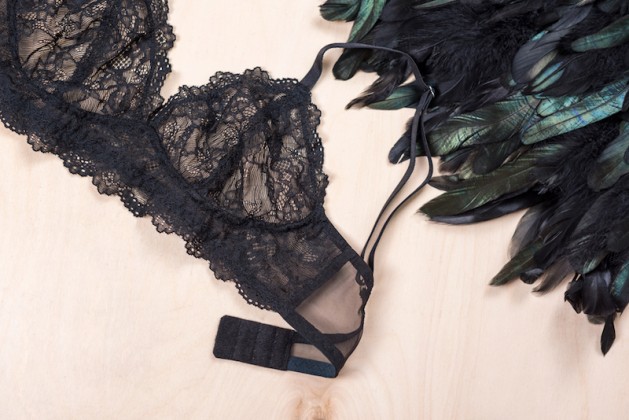 Being a woman is honestly so much fun. We get to wear laced lingerie and silky underwear and feel like a Victoria's Secret model underneath our slacks, denim or sweatpants. With or without a significant other, wearing stunning lingerie on Valentine's Day (and any other day of the week for that matter) is our right.
And since I'm a lingerie guru, I have come up with beautiful and affordable linger sets to order in time for the big February 14th.
Here are the loveliest pieces from around the internet:
Cupshe Always Focus Lace Bralette Set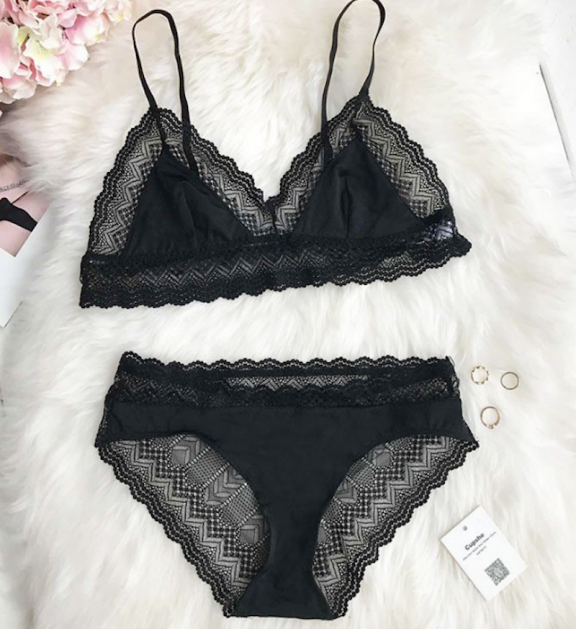 Black is timeless and elegant, and looks great on everybody. This Cupshe lingerie set is delicately beautiful with a hint of edginess. Whether you're wearing for yourself or for your significant other, this set is sure to elicit confidence. Not to mention it's totally affordable.
Pins and Needles Special Edition Cory Bralette

Bralettes are great for several reasons. One, they're just, like, really pretty. Two, they are so much more comfortable than regular bras. And three, they make you feel sexy whether you're wearing a granny sweater or a little black dress over them. In short, I'm a big fan. These bralettes in particular can be found at Urban Outfitters for a totally doable price. 
Vintage Inspired Silk Creme Pink Lingerie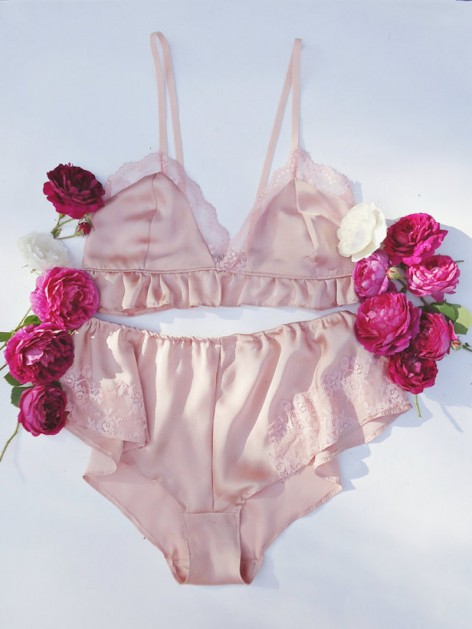 Talk about dreamy. This girly set is so vintage inspired and we are loving it. It's kind of hard to beat a silk lingerie set. Who would ever want to put clothes on again after wearing this? Not me. This beautiful set was found on Etsy's Garden of Delight Shop for under $50!
Flora Nikrooz Blossom Chemise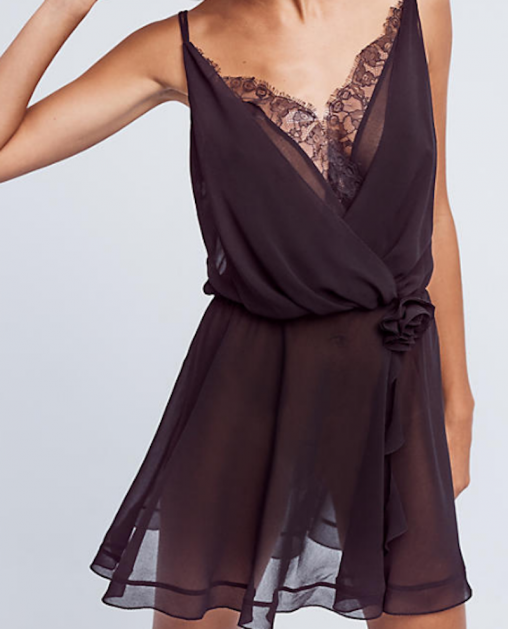 If you're looking for something with a little more coverage, this black piece from Anthropology is the perfect choice. It's got that classic, romantic look, perfect for Valentine's Day without compromising comfortability or price!
Bourgogne lys bralette

Red is anything but boring for Valentine's Day. This red velvet number is beautiful to prance around your apartment in and sip wine, or for making your man feel like getting in the Valentine's Day spirit. Shop more from this collection on DGStyle's Etsy shop!