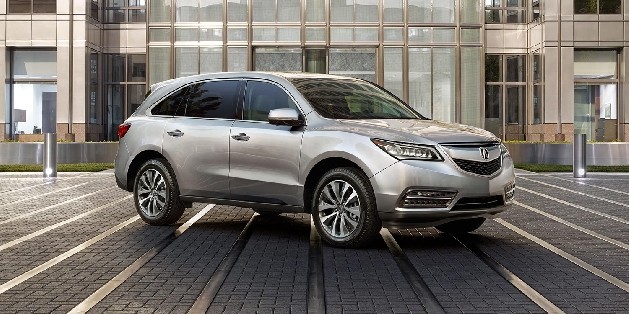 These days most buyers who require a 7 or 8 passenger vehicle are turning to one of the many models of SUVs available. In the past most buyers who required this type of vehicle chose minivans or station wagons for this duty. However as styles and preferences have changed over the last few years, SUVs now far outsell minivans by a wide margin. In fact there are only a handful of minivan models available while there is a large assortment of 3rd row SUVs to choose from.
The best SUV with 3rd row seating models offer top levels of reliability, performance, safety and comfort. They provide good value for the money and offer many years of trouble free driving.
Most every automaker offers an SUV with 3rd row seating models these days. Some even have two or three different models in their inventories. The high popularity of SUVs means that you should be able to find the perfect SUV to fit your requirements, lifestyle and budget.
3rd row SUV models come in every size, shape and price range. The most inexpensive models compact SUVs that have optional 3rd row seats available. Models such as the Nissan Rogue and Mitsubishi Outlander are two of the best small SUVs with 3 rows of seats. Due to their smaller size, many buyers will find that the 3rd row is best reserved for kids and not adults. This size of SUV usually gets very good gas mileage and is great for commuters.
Up a notch in size are mid size SUVs. This is the most popular size as it is the perfect balance of interior room and exterior dimensions. Mid size SUVs are large enough to comfortably seat up to 7 adults in most cases. Some models even offer 8 passenger seating. At the same time, the vehicle is not to large to be a burden to maneuver and park on a daily basis. The Acura MDX and Lexus RX350 are both examples of popular mid size SUVs.
For those looking for a fuel efficient 7 passenger SUV, many automakers offer hybrid versions of their most popular SUVs. The Toyota Highlander Hybrid is an example of one of the best hybrid SUVs with 3rd row seating.
Finally for people who require the maximum amount of passenger space, full size SUV models may be the ideal vehicle. These large SUVs offer 3rd row seating for 7,8 or even up to 9 passengers. They have large spacious interiors that provide the most comfort to each passenger. Full size SUVs also offer the most towing ability so they are ideal for those buyers who need to tow large trailers or campers. The Chevrolet Tahoe, Chevrolet Suburban, Cadillac Escalade and GMC Yukon are all examples of the best full size SUV with 3rd row seating models available.
Article Source: http://EzineArticles.com/?expert=S_Bradley