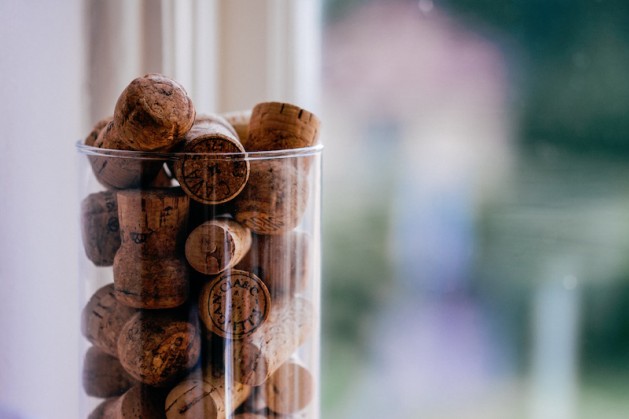 The best wines to share with friends are not the best wines ever. The best wine ever is the stuff you hide in an inconspicuous armoire in your basement so your friends can't find it, at least according to my hairdresser.
To put a different spin on that sentiment, the best wines to share are the kind that you're happy to give and your friends are happy to partake in.
For some of you, "available" is the only characteristic a wine needs in order to enjoy with a group. But let's say you want to step-up your game. Such a wine needs to have broad appeal, as in not too sweet, not too dry, no overpowering flavors, etc. and it should be affordable to buy a lot of it.
Best Red – Bota Box Old Vine Zinfandel

I can be a wine snob, but box wines have come a long way from your mom's never-ending carton of Franzia. Not all box wines are created equal, though. Many are overly sweet while others are weirdly flat tasting. I've found it difficult to find a red box wine that's comparable to mid-range bottled wines, but Bota Box Old Vine Zinfandel nails it.
This box is somewhat fruity, has a pleasing balance of flavors, and has a decent structure. It's a nice, approachable red and with the equivalent of four bottles to a box, the price of $18.99 plus tax is hard to beat. That's less than $5 a bottle!
Bota Box is widely available at liquor stores and grocery stores, depending on your state, but if push comes to shove you can even order it online.
Best White – A to Z Pinot Gris

A to Z Pinot Gris is the answer for those who don't like a heavily oaked chardonnay or a super dry sauvignon blanc. It has a delicious floral, fruity smell, nice acidity, and a soft finish. This white is on the delicate side, but has enough oomph to be a crowd pleaser.
Yes, it has a screw cap; no, that doesn't make it lesser than bottles that are sealed with a cork. Screw caps are especially common for wines that are supposed to be consumed when they're relatively young and zesty. And let's be honest here. How many bottles of wine survive to age after your friends come over?
A to Z is an Oregon winery, and Oregon pinot gris is lovely, especially for the price. A bottle costs around $13 depending on where you buy it and the vintage A to Z is widely available at liquor stores, and you can buy directly from the winery.
Best Rosé – Bitch Bubbly

Admittedly, I have a thing against cheap pink wine. The flavors I usually taste are sugar, plastic, heartburn, and future regret. Beyond my biases, sweet pink wine is also considered feminine and therefore not "serious" wine. (My glass of wine isn't going to law school or anything, people. That's a silly adjective for a beverage.)
Bitch Bubbly is not serious. It looks pretty. It's sweet, effervescent, and fruity, without a cloying lack of balance. Are there better sparkling rosés? Sure, if you want to shell out for them. And while I enjoy a good dry rosé with mineral notes or whatever, if you pour out a pretty pink wine that tastes like a dry-ass sauv blanc it may throw off your guests.
Bitch Bubbly is a great choice for celebrating unabashed girliness whether it's a bachelorette party, milestone birthday, or just splurging after a spa day. It's approachable, fun, yummy, and affordable.
A bottle of Bitch Bubbly will set you back about $11 depending on where you buy it. It's an import and not as widely available as big name domestics, but, like nearly everything, you can buy it online.