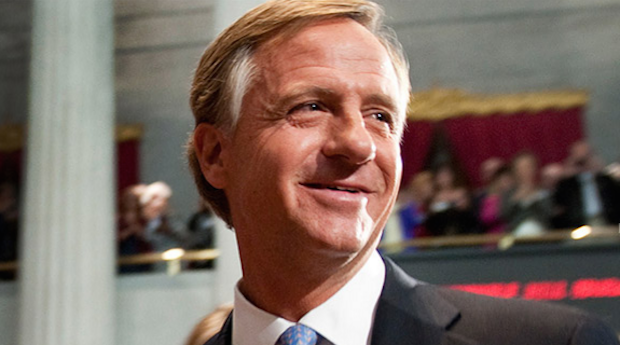 With Donald Trump sinking (finally), it's time for Republicans to have very serious conversations about who the party should rally around for President at its party convention in July. Might a contested convention be on the horizon? It is possible, and perhaps Trump's loss in Wisconsin to Ted Cruz last night, maybe more likely to happen. Conservatives and their donors would be wise to seriously begin considering their options, however, and have a plan to get another candidate in the running for July's convention.

Candidates still in the running for the Republican nomination aren't doing too well. It's unlikely that Senator Ted Cruz can get the required delegates in time to secure the nomination before the convention, and Ohio Governor John Kasich is, well, he's Kasich. He's somewhat moderate, safe and boring. As it stands with current hypothetical head-to-head polling matchups, Kasich routinely beats Hillary Clinton, the presumptive Democratic nominee, and loses to Bernie Sanders, the stronger Democratic candidate in head-to-head polls who has very little chance of making it to the general election, about half the time. He would actually be a somewhat smart choice for the Republicans, but he's not the only choice. It should be noted that both Cruz and Trump perform horribly against both Bernie and Clinton, with Cruz having a chance against Clinton and both being absolutely crushed by Bernie, so Republicans would be wise to stop them from securing the nomination.
It's possible Trump still reaches the delegate count needed to win the Republican nomination based on the primaries and caucuses, but the Republicans will do absolutely everything to stop him if they can. So, what do the Republicans do?

Of course you'll have Paul Ryan come up in connection with the nomination. The fairly new Speaker of the House is a former vice presidential nominee with Mitt Romney in 2012, giving him an edge when it comes to experience campaigning, and he's generally an inoffensive name within the Republican Party. He's definitely right of center, and not what most would call a true moderate, but he'd probably perform better against either of the Democratic candidates than the current options. This is a sentiment echoed by the 100 year old Brookings Institute, a somewhat unbiased but generally liberal think tank that looks mostly at economic policy in the United States. The Brookings Institute is actually well-regarded in Washington, a coup in the current political climate, so their opinion carries some weight. There is, however, the point that Paul Ryan swears that he is not running for President.
Outside of those people, the Republicans have pretty much run out of names to consider since 126 candidates entered the race for the nomination, though I wouldn't rule out the reincarnation of Rand Paul — though I have no idea why. Mitt Romney's name could come up again, but who wants that? He tried and lost. It's time to move on.
Now, I'm not a Republican, and the chances that I will vote for a Republican for President this year are almost nonexistent, but there is one name that I would be comfortable with the title of President. Tennessee Governor Bill Haslam. In case you're not familiar with him, I'd like to cover some of his policy positions before diving into making a case for him.
He's

supported a call for a constitutional convention

that would allow a vote on instituting term limits for members of Congress. Sadly it would also allow a vote that could undercut the powers of the federal government.

He

encourages and supports programs

to get more adults back into college and finishing degrees.

Haslam wants to

balance Tennessee's budget

without cutting education and without tax cuts, which only makes absolute sense.

Tennessee's

unemployment rate keeps dropping

, down to 4.9% in February 2016. It has kept pace with the national average, despite having a higher unemployment rate than the nation in 2009, the year before Bill Haslam was elected. One year into his governorship, he oversaw an economic climate in the state that quickly added thousands upon thousands of new jobs.

Regarding drugs, Haslam

supports measures that crack down on the producers and major suppliers of drugs

, notably meth, and not the users. He also hasn't cut any spending on mental health and recovery services for drug abusers.

Tennessee's education outlook is

much brighter

under Bill Haslam that it has been in recent memory, even if he has to use many of the policies from his predecessor, Democrat Phil Bredesen.

He supports

alternative and clean fuels

, specifically to eliminate a dependence on foreign oil.

Tennessee became the first state to

fully fund support for foster kids who are transitioning to adulthood

.

Despite Tennesseans paying a rather high sales tax (9.5%), Governor Haslam

succeeded in lowering sales tax on food

, which greatly benefits lower income households.

He used to be pro-gun regulation, though he did change his stances recently, probably to cater to Tennessee Republicans statewide. It's a flip flop issue, but one that can be explained away by saying that he was supporting his constituents in Tennessee.

Oh, and he's one of a few Republican governors to approve of

medicare expansion

and the rollout of the federal exchange for Obamacare.
Most of the policies would be amenable to a number of moderate Democrats, and his stance on LGBT rights, abortion and gun rights would appeal to even the most conservative Americans, without going off of the ideological deep end. If we were to grade him on the issues of LGBT rights and a woman's right to choose, he'd grade out as a solid D, but overall he'd probably be right in the middle ideologically when his entire policy platform is weighed. His record on welfare programs and aiding those in need in Tennessee is pretty much nonexistent, but that's a Republican for you.
The reason he makes sense for the Republican party is that he's moderate enough on some issues that he could sway a number of left-leaning independents and right-leaning Democrats, but still retain the support of the party's base and right-leaning voters. He's a more likeable John Kasich and a less crazy Ted Cruz rolled into one. He also matches up well with Hillary Clinton, who is, again, the likely Democratic nominee.
One thing standing in his way would be his family's business reputation. He formerly headed his family's company, Pilot Flying J, the country's largest chain of truck stops, which has come under fire in recent years for scamming truck drivers out of some diesel rebates, but so far middle management has been the scapegoat of that scandal, and the company has been cooperating in remedying the situation. He would also need to enter the primary and win at least 8 states to qualify at the Republican convention, but that's a rule that could change between now and July.
At the end of the day, Bill Haslam makes far too much sense for the Republican party, which means they won't work to get him in the position to run for President. Outside of LGBT rights, abortion and gun laws, he's very moderate and pragmatic. He's untainted politically, with no real scandals or controversies, and he's helped move Tennessee's extremely conservative legislature to the left on a lot of issues. On social issues, where a number of conservative governors have been trying to move further and further to the right, Haslam seems content on keeping his state and himself right where they are, with some small concessions to those who are ideologically to the right of him. Being able to do that in today's political climate — and in Tennessee — is impressive.

Would I expect him to somehow wind up with the Republican Party's nomination? Hell no, but I think Republicans should find a way to make it happen. Were he to step into the race now, maybe with the help of some big money donors, he might be able to pry away just enough states to get into consideration at a brokered convention, especially if enough people rally around him to stop Trump. Bill Haslam would outperform all the remaining contenders in areas like California, Pennsylvania and a few other states. Haslam could make the argument that he's the candidate to beat both Democratic contenders. Ted Cruz isn't the candidate to do that, seeing as how he's pretty much the most conservative member of the Senate and definitely the most conservative in the race, and John Kasich is still John Kasich. Bill Haslam is an untainted name with a good record of appealing to all of his constituents in one way or another, and that would bode very well for him in a presidential election.