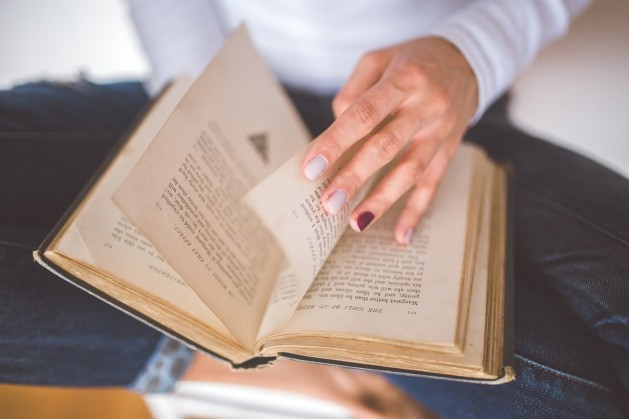 In an article written by Ben Parr, Google estimates that over 129 million books have been published around the world. Even more staggering, this article was written in 2010. How many more books have been written since then? With such an overwhelming amount to choose from, where should readers even begin? In attempt to answer this question, a list has been compiled below of the top 5 books every woman should read before she turns thirty. This is by no means an exhaustive list; it is merely a set of training wheels to start your journey into literature.
1. Beloved by Toni Morrison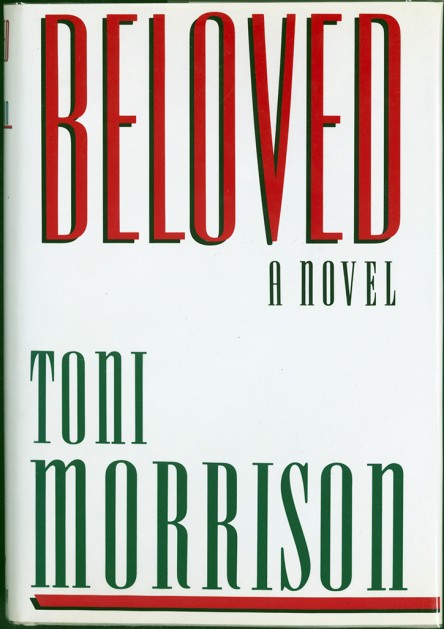 Honestly, anything by Toni Morrison should be on your list to experience. It is a tale of love, murder, mother-daughter relationships and betrayal. Chocked full of emotion and cliff-hangers, you'll immediately be reaching for another Morrison as soon as you read the last page.
Synopsis:
Sethe, the protagonist, was born a slave and escaped to Ohio. Eighteen years later, she still does not feel free. She has too many memories of Sweet Home, the beautiful farm where many hideous things happened. As a result, Sethe's new home is haunted by the ghost of her baby, who died nameless. The tombstone is simply engraved: Beloved. Will Sethe ever find peace?
2. The Bell Jar by Sylvia Plath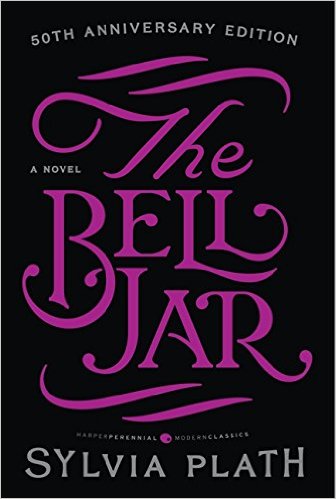 One of the first feminist writers, Plath is sometimes referred to as the "accidental feminist". This story is semi-autobiographical, as she relays her experiences of moving to New York to be a writer, how she can't find her place in the world, and how she absolutely does not want to work for the man.
Synopsis:
Esther is beautiful and talented and successful; any woman would be ecstatic to live her high life in New York. But Esther is discontent. She cannot find happiness while she is working for the man, and longs for independence. Her struggle for identity and self-reliance comes at a price: her sanity. Join Plath on a journey into the female psyche.
3. To Kill a Mockingbird by Harper Lee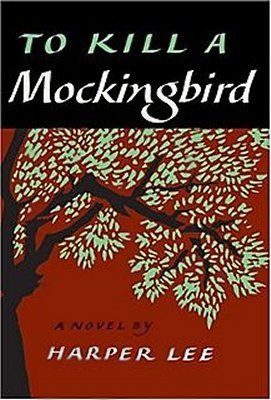 Classic, poignant, relevant. This book is all of those things, and more. It won a Pulitzer Prize, and Lee claimed it would be the only book she would ever publish. However, you need to read it now more than ever, so you can read the original (controversial) draft which recently came out: Go Set a Watchman.
Synopsis:
Six-year-old Scout and her older brother live in post-Civil War Alabama. Their father is a well-respected lawyer, and he is called upon to defend an African-American man accused of rape. The book follows the charges, trial and outcome of the event through the eyes of children. It deals with the dangers of racism and stereotyping, while emphasizing the effect they can have on impressionable children.
4. Little Women by Louisa May Alcott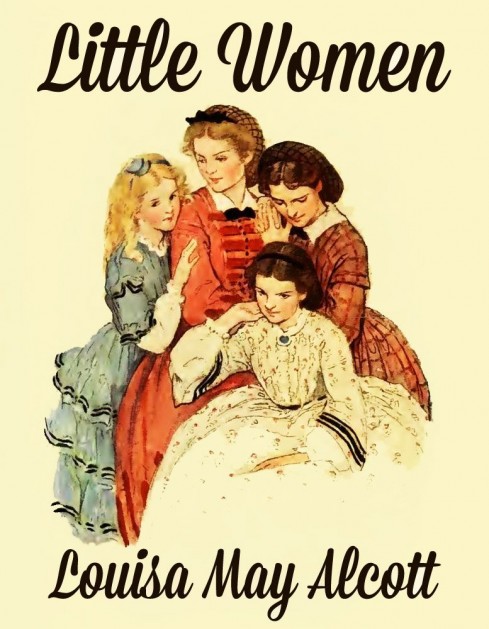 Any woman who grew up with sisters can relate to this book. Follow the four sisters as they deal with love, sibling rivalry, identity, wealth (or lack thereof), and female independence. You'll laugh, you'll cry, and you'll feel like a young girl again.
Synopsis:
Meg is grown-up, the leader of the clan. Jo is the constant tomboy who hides in the attic to write stories. Beth is shy and quiet, preferring the piano to human companionship. And Amy is precocious and spoiled, the baby of the March family. Together, they encounter the struggles and joys of becoming women during the Civil War. Through the ups and downs of life, such as affording Christmas presents, to finding and rejecting love, to scarlet fever, these girls learn nothing is more precious than family.
5. The Diary of a Young Girl by Anne Frank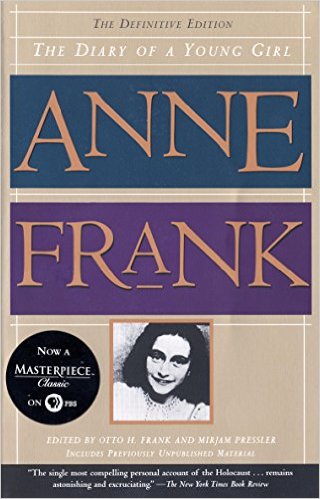 This is an important read for everyone, not only for its emotional resonance, but its historical significance. Through the eyes of a teen girl, see a new perspective of World War II as Anne hides, grows, wonders, fears and loves.
Synopsis:
When Nazis invade Holland, Jewish teenager Anne, her family and another must go into hiding. In her diary, she details the struggles they faced: cramped quarters, low food rations, boredom and the threat of discovery. On top of that, Anne is thirteen and learning about womanhood, insecurity, family dynamics and romance. Discover along with Anne the beauty and fragility of life.
The list could go on for miles, as so many excellent books are out there. How many of these five have you read? What books would you add to the list? Tell us in the comments.