You woke up late for work, and now you doubt you'll have time for breakfast. What's a healthy-minded girl to do? Try one of these speedy breakfast recipes, that's what. Even when you're in a mad rush to get out the door in the morning, you'll have time to make these.
Baked Eggocado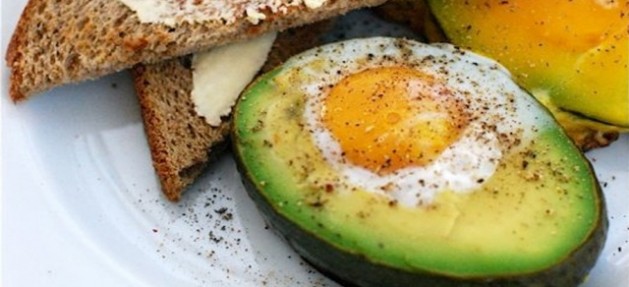 Prepare this before you hop in the shower and it will be ready by the time you're done. It takes about 10 minutes to bake but only seconds to eat!
Ingredients:
1 half avocado, pit removed
1 egg
4 Tbsp. Parmesan cheese
Preheat the toaster oven to 425 degrees. Use a spoon to slightly widen and deepen the space in the avocado half where the pit was. Place the avocado half into a ramekin, skin side down. Break the egg so it fills the hollow in the avocado. Sprinkle with Parmesan cheese or salt and pepper. Cover the ramekin with tinfoil. Bake for 10 minutes, or until the egg has set.
Egg Cup Scramble
If you're in a super hurry (the kind where you don't even have time to blow dry your hair), this is the breakfast for you. Make it and take it. This Egg Cup Scramble can be enjoyed while you hurry up and wait in commuter traffic.
Ingredients:
1 egg
2 Tbsp. chopped veggies (optional)
Coat a coffee mug with baking spray. Break an egg into the cup and scramble it up with your fork. (Note: To scramble quickly, prick the yolk with the fork tines, pull up and repeat, then stir vigorously.) Stir in some pre-chopped veggies if desired. Microwave on high for about 1 minute. Bring the mug and the fork with you on your way to work for breakfast on the go.
Traveling Granola Mug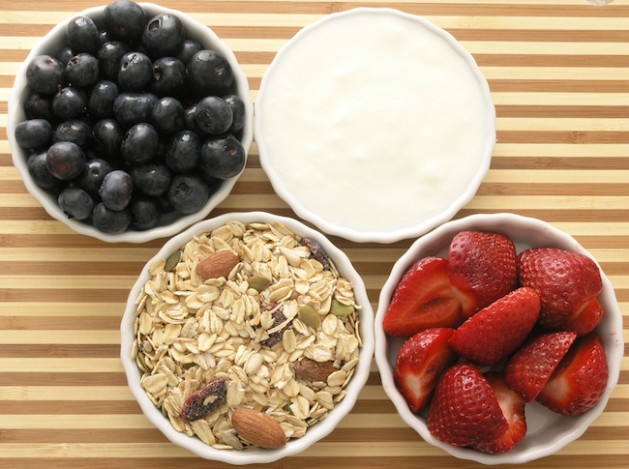 This is another awesome breakfast idea for when you're in a super hurry. It's portable, protein-packed and proven to fill you until lunchtime finally arrives.
Ingredients:
1 cup granola (cereal or broken up bars)
4 Tbsp. yogurt (plain or flavored)
¼ cup berries (optional)
Grab your travel mug and toss in about a cup of granola. If you don't have granola, you can substitute a handful of uncooked oatmeal, some raisins and a few chopped nuts. Spoon in a few tablespoons of any yogurt you have on hand. If you use plain yogurt, consider adding some berries to the top of your mixture. Now you have an instant and nutritious breakfast that you can enjoy on the way to work.
Most nutritionists advise against skipping breakfast. As a busy professional woman, though, you know how hard it can be to make sure your breakfast is as nourishing as it should be. Hopefully, these three quick and healthy breakfast ideas will help you get to where you're going on time and feeling strong.