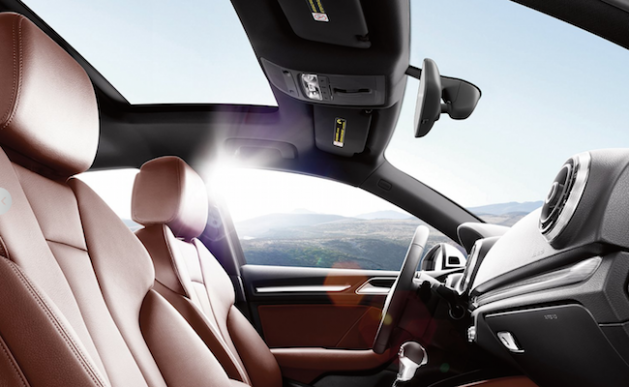 If you've ever watched television, there is a good chance you've seen at least one commercial starring a luxury car, and maybe, just maybe you found yourself under the impression that you couldn't afford it. To be fair,  luxury cars are not cheap, but not all of them are entirely out of your reach. We've compiled a brief list of luxury cars that you can obtain even if you are working on a tight budget.
The Audi A3
This is another great example of a car that you would THINK is out of your reach, but would you believe that it starts at just $31,000 with some of the more basic options? Last year's model is pretty inexpensive, so while you might be a bit out of date, you won't be unhappy.
Engine: 170 Horsepower 1.8 Liter
Buick Verano
Inside this compact Buick you will find a number of top of the line features including a 7 inch touchscreen built into the dashboard, a Bluetooth remote starter, and even a IntelliLink infotainment system. It's an entry-level sedan that doesn't need to cost you your entire lifesavings at just $24,500. This is luxury you can afford
Engine: 180 Horsepower
Cadillac ATS
The ATS is offered only as a sedan, and it is a little more expensive than some of the other options on this list. Still at under the 40k mark ($34,000), it's pretty much a steal. It is at the top of the entry-level sedans, and it comes with all of the standard equipment you would expect. This includes the automatic headlights, auto climate control, power seats, and even Bluetooth. There are plenty of other great features to be found, so make sure you take a look. You'll be riding in style before you know it.
Engine: 202 to 335 HP
Mercedes-Benz CLA
Who would have thought that there was a brand new Mercedes-Benz out here that you could obtain for under $30,000? Actually, it's about $29,900, making it a great entry level Benz. If you've ever wanted to drive in style and make everyone around you slightly jealous, then you'll definitely enjoy the sleek CLA250. It features a turbo charged engine that can take you from 0 to 60 in just 6.5 seconds, which is definitely below the industry standard 8.8 seconds. If you need to get somewhere fast, this is the way to do it.
Engine: 208 Horsepower
There are tons of great cars on the market, but when you really want to ride in style, luxury is the way to go. It might have been prohibitively expensive once, but these days, you can ride in style no matter who you are – you just have to know where to look.