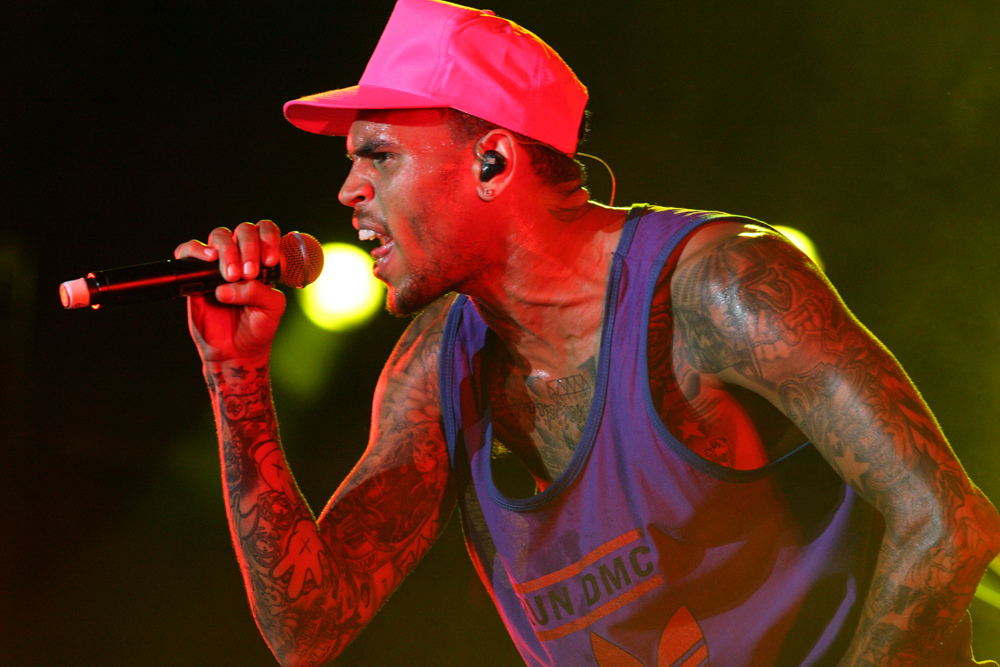 So about a week ago, Soulja Boy decided to take a brief respite from being culturally irrelevant for the past decade and instigated some kind of weird feud with the famous domestic abuser and occasional musician Chris Brown.
It all started after Soulja was creepily admiring the Instagram photos of Chris Brown's (…uh… girlfriend… maybe?) Karrauche Tran and clicked like on one of them. Chris Brown apparently has a strict "don't like the people I date occasionally's Instagram posts" policy and called up Soulja to tell him he was going to beat him up if he did that again.
Soulja Boy, seizing upon the chance to get his face in the news, quickly publicized the incipient beef as hard as humanly possible with a torrent of Twitter posts, including one where he reminded everyone that he once shot somebody (which is a story that changes every time he tells it). Brown, never one to let a slight pass without resorting to physical violence, challenged Soulja to a celebrity boxing match.
But by the next morning, and in no way because he was afraid to fight, Soulja had a change of heart after going to visit his sick mother in the hospital, who told him she was not happy about his behavior. Again, that's not because he was afraid, seriously, how can you even think that? Do you know how hood he is? He's happy to remind you. That's why he walked through the hood the other day while streaming it to show how much respect everyone has for him. But then some guy told him to stop acting like an idiot and the two almost got into a fight, proving Soulja has a hard time not making people want to hit him.
But now, Soulja is excited to get into the ring, having worked out a deal with Floyd Mayweather to produce it as a charity event. Soulja is confident about winning, but we'll see if desperation for attention can be enough to overcome the obvious height and weight disadvantages he faces compared to Brown.
One thing's sure, 50 Cent will gladly take your action on this one.