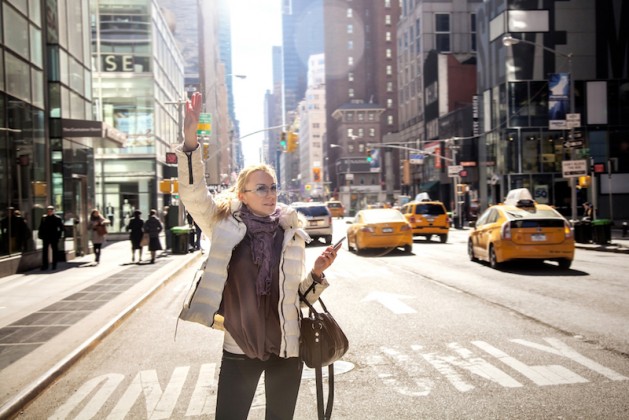 So it's been of those crazy rushing around weeks for us. Sometimes when you're really feeling beat after a long day's work, you're not sure if what you need is a caffeinated pick-me-up or a boozy drink to relax. But why not get the best of both worlds and mix the two together? Here are five delicious recipes that bring coffee together with alcohol.
Coke and Coffee
Ingredients (make sure all the ingredients are ice-cold):
—1 oz. bourbon whiskey
—1 oz. sour cherry juice
—2 oz. cold brew coffee
—2 oz. Coca Cola
Directions:
The most difficult thing here is preparing the cold brew coffee. To make, begin by mixing coffee grounds and cold water in a large plastic lidded container. Cover with lid and let stand at least 8 hours or over night. Line a mesh sieve with a coffee filter and place over batter bowl with spout. Ladle coffee ground mixture into lined sieve, small amounts at a time, straining the cold brewed coffee. Change the coffee filter as needed. Decant strained coffee into quart mason jars and store in the fridge. Makes about 5 quarts of cold brew coffee (use it for the other recipes shown here that use cold brew coffee!).
Stir ingredients together in a glass, then add a heaped teaspoon of sugar and stir until dissolved. The sugar will make the coke fiz, giving the drink a nice froth on top.
The Flat White Martini
Ingredients:
—2 oz. Baileys Original Irish Cream
—1 oz. espresso
—1 oz. vodka
Directions:
Shake all the ingredients with ice, then strain into a cocktail glass. Garnish with a few coffee beans for a nice decorative touch.
Sweet Night Cap
Ingredients:
—2 mint leaves
—2 oz. cold brew coffee
—1 ½ oz. dark rum
—½ oz. sweetened condensed milk
—½ ounce evaporated milk
—1 dash orange bitters
Directions:
Lightly crush mint leaves in the bottom of a mixing glass. Add cold brew coffee, rum, sweetened condensed milk, evaporated milk, and bitters and fill with ice. Stir for about 20 seconds, until evenly chilled. Then strain into a tall glass filled with crushed ice.
Iced Coffee
Ingredients:
—4 ounces cold brew coffee
—1 ½ ounces flavored vodka (either vanilla or caramel)
—1 Tablespoon heavy cream
Directions:
Just mix the ingredients in a shaker with ice and pour in a glass.
Coffee and Cognac
Ingredients:
—8 oz. cold brew coffee
—3 oz. cognac
—2 oz. coffee liquer
—2 oz. heavy cream
—2 scoops coffee flavored ice cream
—Chocolate shavings for garnish
Directions:
Blend all the ingredients except the ice cream. Add plenty of ice. Divide between two tall glasses and top it off with scoop of ice cream. Garnish with chocolate shaving and serve with a spoon.
Krazy Rum Café
Ingredients:
—2 oz. dark rum
—1 oz. Kahlúa
—1 oz. cream
—½ oz. brewed coffee (fresh, cooled)
Directions:
Combine ingredients in a shaker with ice, shake to chill and pour into a glass.