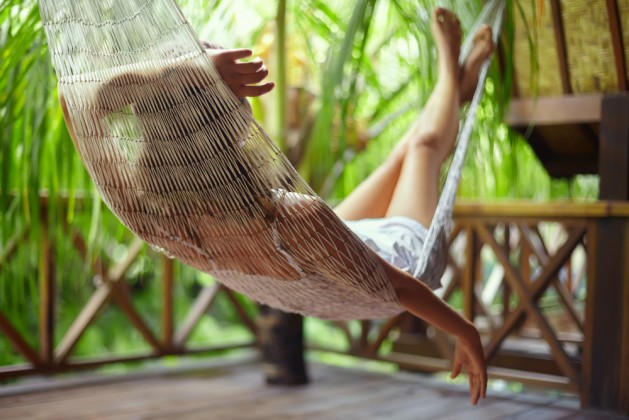 Staycation, as the millennials like to call it, is a vacation that you can enjoy, without leaving the comfort of your home.
Let's be real, actual vacations take weeks of planning, and big budgets. If you work in a fast-paced job, finding a whole week to unwind can be a big deal, and it can turn out to be more hectic than relaxing.
Instead, you can create a staycation right where you are to unwind and detox before Monday comes crawling back again.
Here's how you can create the perfect staycation.
Blacklist all work calls for the weekend
A staycation is all about relaxing and enjoying yourself, which means absolutely no work calls or emails. There is nothing wrong in using your phone for some Snapchat or a much-needed Pokemon walk, but leave your work at the office, and do not even think about work until Monday.
Get scented candles to set the mood
If you really want to set the mood for a staycation, you need to change the way you smell or look at your house, and the best way to do that is through scented candles and dim lighting. You do not need to splurge too much on candles, but make sure you get some of your favorite ones.
Bring the spa to your home
While going out for a spa appointment sounds doable, it does not come under a proper staycation. So, why not bring the spa to your home?
Ask a salon service to send someone to your home for some much needed manicure, pedicure, and facial. And yes, do not forget to book an hour long session with your favorite masseuse for a full body massage.
Order fancy take out
You are on a staycation, which means you shouldn't be cooking or doing chores, so take out it is. But don't order the usual cheese pizza or Chinese. When you are on a staycation, it should feel like one.
So splurge on some gourmet food, and enjoy from the comfort of your home. And I shouldn't be the one reminding you that you shouldn't worry about any calories on your staycation.
Bake your heart out
Nothing can be more uplifting than the fragrance of freshly baked goods, and that is exactly what you should do. Scourge through Pinterest and Youtube to find the perfect and easy cupcake or brownie recipe and get to it.
Put it in the oven, while you are getting your massage, and by the time you are done, your cupcakes will be ready to be enjoyed in bed.
Stock up on alcohol
No good staycation is complete without good alcohol. Whatever your poison may be, make sure you stock up on it to enjoy it all through the weekend.
To add some fun, you can also search for some cocktail recipes online, and make them at home. But make sure you add all the ingredients to your grocery list so you don't have to make a run to the grocery store at the last minute.
Have a backyard? Pitch a tent! 
If you have a backyard, then why not make this staycation a memorable one by camping in the open sky?
Set up a tent, along with some sleeping bags and build a fire, or you could also use a grill to cook s'mores. Invite some friends out to take turns telling ghost stories and you've got yourself the perfect camping trip.
Netflix and chill
Make a list of all the shows and movies you have been meaning to watch for the longest time, add them to your list on Netflix, and binge watch all of them. You don't have to stay on schedule or switch the TV off just because it's too late. This is your vacation and you can binge watch as much as you want.
Can splurge a bit more? Book a hotel
If you are ready to splurge a little more for your staycation, then book a luxurious hotel room for the whole weekend. Book a hotel which has a spa, salon, and a gym so that you can get the best out of it.
After all, there is nothing better than relaxing body massages and room services.
When are you booking yourself a staycation?