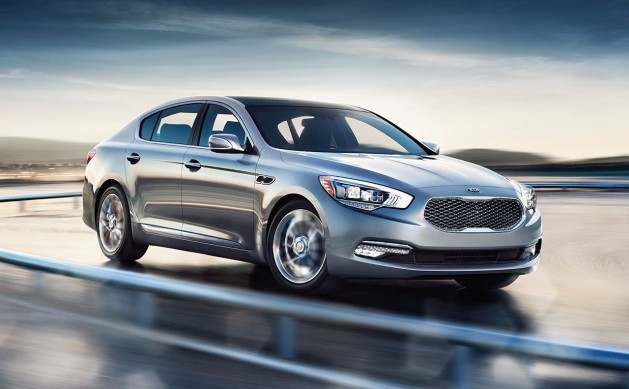 Certain car brands are known for consistency in performance and reliability, either in a good way or a bad way. Audi, for example, while a great performance car, isn't necessarily known as being a reliable car; Toyota, on the other hand, has created a strong brand that centers around reliability; both cars are considered great. Reputations are built and differentiated based on product consistency, but it's important to notate that some car brands lack this consistency, leaving buyers perplexed at the brand in general. Kia is one of them… is it a good car, or not?
Kia Today
Simply stated – today's Kia is arguably a very strong brand. Unquestionably, their product has strengthened and grown in the ever-changing world of technology, and they've more than kept up with their competition in the way Honda, Ford, and the like. The Optima, for example, has proven to be one of the best cars on the road in terms of style, comfort, luxury, efficiency and reliability, especially considering the moderate price tag that comes with it. This is the Kia that many are trying to get on board with, but, for some unknown reason, they hesitate. Why?
Kia in the Past
The hesitation comes from remembering the Kia of old… the Kia that fell short consistently time and time again. Kia, ten to twenty years ago, was known (quite simply) for being cheap and lacking quality. Each product was small, uncomfortable, loud in terms of road noise, bumpy, incredibly unsafe, unreliable, and really, they were just ugly. The correct term for the Kia's of old? Tin can. If you can wrap your mind around this consistently terrible brand stepping it up, you might just be able to get on board with the new Kia's (which actually appear to be quality cars). So many, though, just don't trust it; either they can't get on board, or they don't want to be affiliated with a Kia.
Their Warranty
Here's where we highlight Kia's saving grace – the thing that is, today, setting them apart and turning heads just in the nick of time: their warranty. It's a smart move on Kia's part, to create a warranty that speaks to the confidence in their new brand, and is unlike any warranty on the road today. Kia offers standard a 10 year, 100,000 mile bumper to bumper warranty that will cover 100% of any damage cost incurred. This, in essence, gains the attraction and sweetens the deal of most buyers who may be on the fence, who don't want to deal with maintenance costs. In addition, it says an awful lot about how willing Kia is to present their new and improved products confidently to the public, offering a service unlike any before.
So, what do you think? Given their murky past, current cars and hopeful future – is Kia a good car? Our thoughts are that you should steer clear of the old Kia's, without question. If you can wrap your mind around having a new one for yourself, why don't you give it a whirl and decide for yourself? At least you can rest well knowing you have a nice warranty to keep your pocketbook safe for ten whole years, or knowing that you can sell the car with the warranty attached to another hopeful buyer.
Meta-description: Cars frequently adopt reputations based on the consistency of the product brand. What about Kia? Learn whether or not Kia's cars are good or bad.