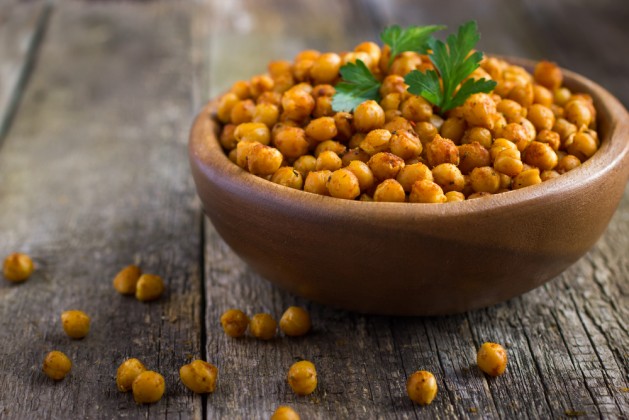 The holiday season is upon us, which means it's time to binge on all things pumpkin spice. Unfortunately many classic seasonal dishes come with a downside: they're unhealthy. From pumpkin pie to lattes, the delicious delicacies aren't exactly part of a healthful diet. But don't worry! There are plenty of nutritional seasonal snacks to keep the spice of the holidays alive, all of which you can make easily at home.
Roasted chickpeas are an excellent and customizable treat, made from simply tossing the beans in olive oil and a few spices. It's a quick, easy, and nutritious snack that comes together in less than fifteen minutes. The best part? Mix up any flavors you want! Check out this list of the best holiday-inspired roasted chickpea recipes from around the internet.
Maple Cinnamon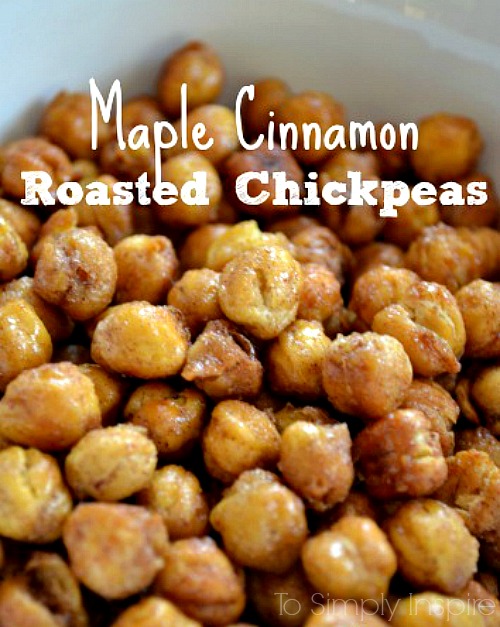 Breakfast lovers will absolutely love this Maple Cinnamon Roasted Chickpea recipe by To Simple Inspire. The heartwarming mixture of maple and cinnamon are a combination that never gets old!
Pumpkin Spice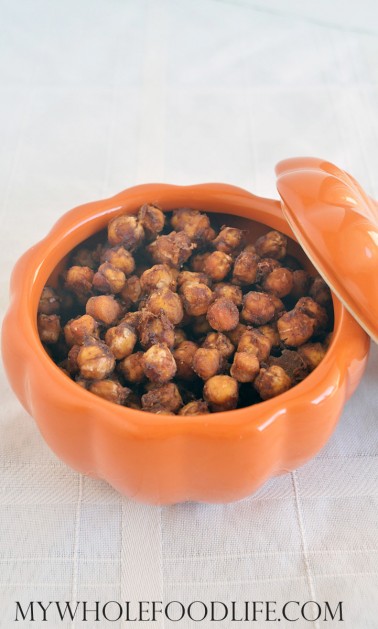 An autumn classic, pumpkin spice is all the rage. Mimic this iconic flavor by creating My Wholefood Life's Pumpkin Spice Roasted Chickpea recipe. No trip to Starbucks required!
Honey Roasted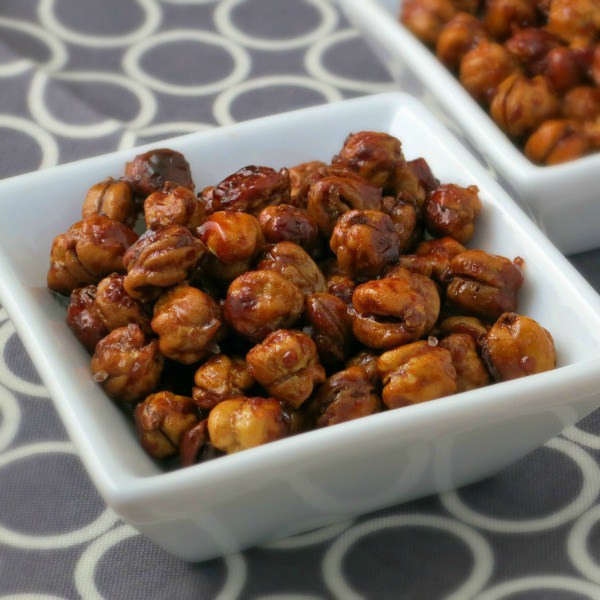 Forget the peanuts, Alida's Kitchen has a new inspiration. This Honey Roasted Chickpeas recipe will give your sweet tooth the craving it desires, all while filling you up with plenty of protein.
Cocoa Cinnamon Sugar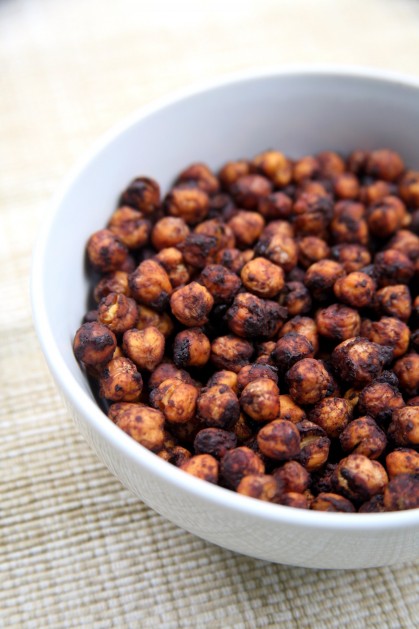 For that wonderful Mexican hot chocolate flavor, test out Popsugar's Cocoa Cinnamon Sugar Roasted Chickpeas recipe. The cinnamon and chocolate combine to create the perfect wintery flavor!
Honey Almond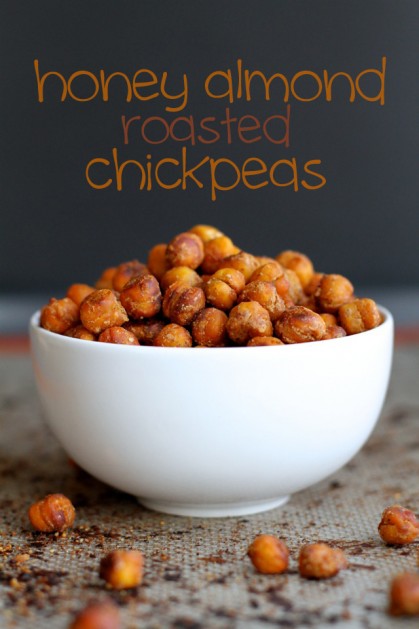 For an added protein bonus, incorporate almonds into your roasted chickpeas, a la Running With Spoon's Crunchy Honey Almond Roasted Chickpea recipe. The extra nutrients will keep you full for even longer, which helps stave off sugar cravings!
Gingerbread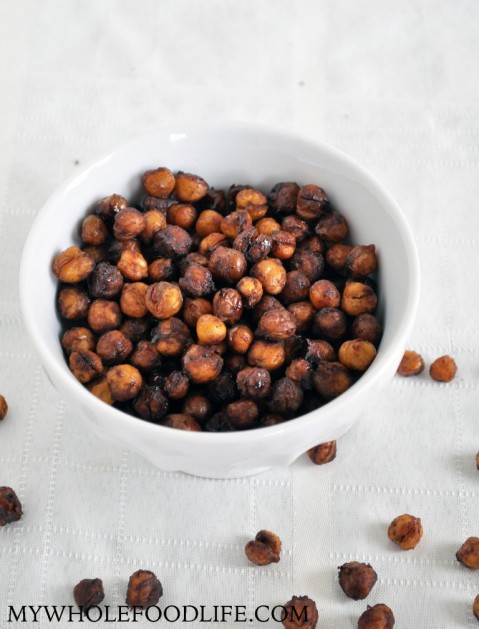 You can't get more seasonal than gingerbread! My Wholefood Life's Gingerbread Roasted Chickpea recipe invokes the wholesome spices of childhood traditions. Your kitchen will smell great, too!
Maple Chai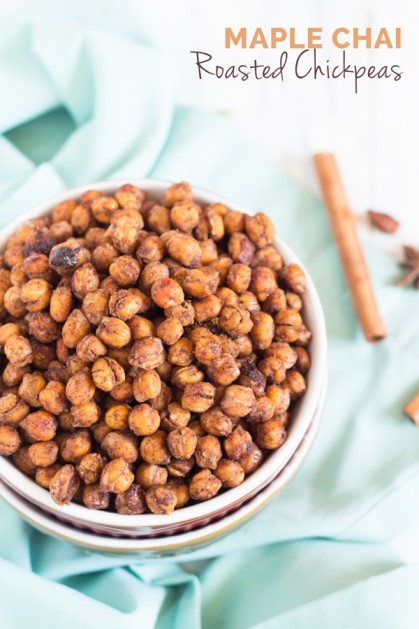 Smooth, exotic, and mildly spicy, this Maple Chai Roasted Chickpea recipe from ExSloth is the perfect afternoon snack. Tip: eat a handful alongside a warm mug filled with a homemade chai latte.
Rosemary Sea Salt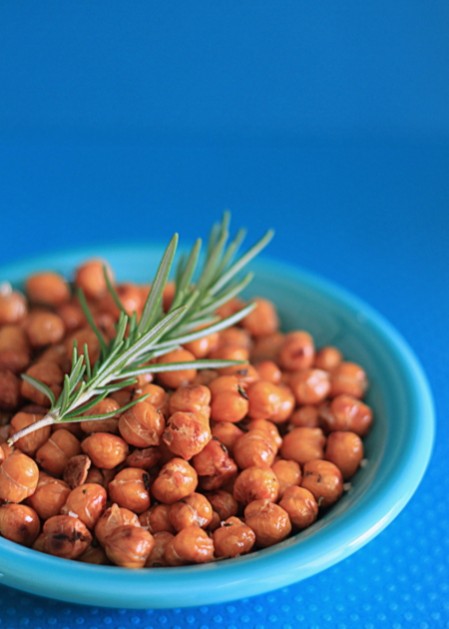 Rosemary is especially fragrant during the winter months, so what's better than incorporating it into your snack rotation? Kitchen Treaty's Rosemary Sea Salt Roasted Chickpea recipe is fresh and savory—everything you need from a wholesome snack!