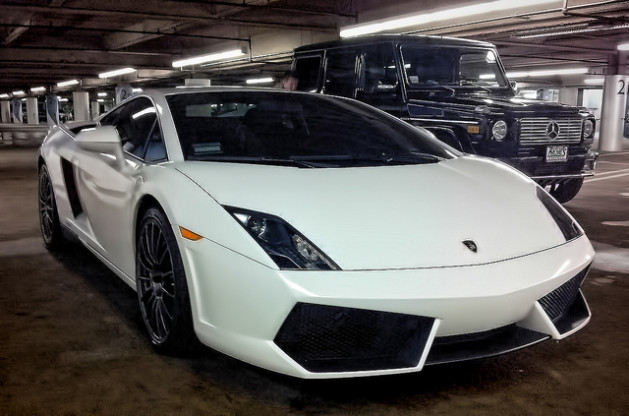 Owning your dream car is the greatest feeling in the world. If you are lucky enough to own a classic or luxury automobile, you know you have a vehicle that leaves a lasting impression. Give it the love it deserves by following these four basic dealer-approved care tips to keep your ride shiny and new for years to come.
Always Cover Your Automobile
Even when the weather is nice, you want to cover your vehicle when you are not driving it for more than a few hours. A specially designed cover protects the vehicle against bird feces, rock chips, and scratches, and it even keeps onlookers from attempting to get too close to your amazing ride. A cover may seem like overkill, but you will appreciate the exterior of your vehicle being nice and smooth for years to come as a result of using this kind of protection every time.
Protect Your Paint Job
The best way to protect the paint job of your sweet ride is to only use wax and polishes approved for vehicular use. When you wash your ride, consult with a distributor or auto enthusiast to see just what kind of cleaning supplies are best for your make and model. Be tender with your vehicle when you do rinse it off, and only clean your vehicle when necessary. A perfect shine with the right wax and polish can make your vehicle's beautiful paint job shine for a very long time, just like the day you bought it from the car dealer.
Drive with Caution
You may be the best driver in the world, but other people on the road may not be so careful. Avoid driving too close to other people so you have less chance of being rear-ended or sideswiped. Park far away from other vehicles so you don't have to worry about your doors being dented or people parking so close to you that they bump your vehicle. Your vehicle should always be parked in a secure and well-lit lot so you know it is well cared for at all times.
Keep Your Windshield Protected
The tiniest crack in your windshield may not seem like a big deal, but this small blemish can turn into a large issue quickly. Protect the exterior replacing or repairing your windshield any time you notice a crack, dent, or other issue in your line of vision. A repaired windshield is one that is less likely to crack under pressure, thus protecting your vehicle's appearance even more. Some car dealer maintenance departments can fix little cracks for you easily.
When you own a luxury ride, you want it to look beautiful and like new any time you hit the town. This can be accomplished by doing a few simple things to keep your vehicle's exterior in shiny condition. Use these tips to keep your baby in perfect condition, so you can enjoy driving anywhere and everywhere while feeling like the King (or Queen) of the road.
Article Source: http://EzineArticles.com/?expert=Ace_Abbey