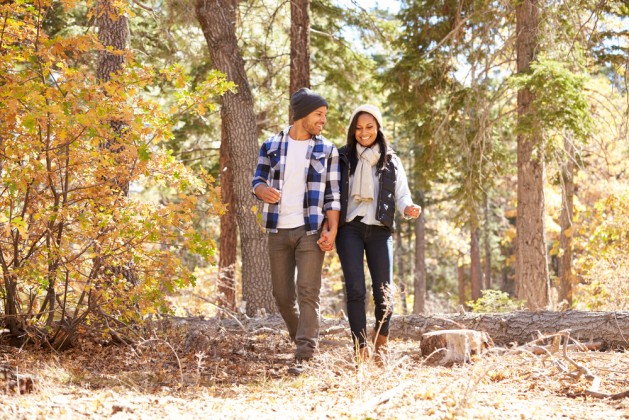 Money is what makes the world go 'round. It's unavoidable, and sometimes really annoying when you're on a tight budget. How can you still have fun with your family, or go out on a memorable date when your budget is slim? If you think the only solution is Netflix and chill, continue reading. Whether you're having a girls' night, a family night or a first date, there are frugal fun options out there! Options that won't break the bank. Check out our favorite ideas for frugal fun day below.
Girls' Night
At-home spa: Who needs to go out to the spa and spend a fortune? Host a party from the comfort of your own living room with all your favorite girls. Pinterest is full of DIY recipes for face and hair masks, manicure/pedicure ideas, and makeup inspiration. If you're really brave, you can follow one of the DIY wax tutorials. Turn on some relaxing music, pour the wine, and enjoy some pampering.
Game night: Bring out your competitive nature with this one. Have each girl bring a fun group game (Apples to Apples, Taboo, Cards Against Humanity, etc.) and see who can win the most. To be more interactive, have a Mario Kart competition and let out some bottled-up road rage. Pretend you're at a club and host a Just Dance or Dance Dance Revolution night. Laugh, dance and have fun all without the fear of being hit on by drunk guys. (Can also be used for a date or family fun night idea.)
Ladies' night out: On different nights of the week, bars and restaurants will run specials for women. These will include discounted drinks or half-price appetizers. Sometimes, establishments like bowling alleys will offer women a discount on a particular day. Look up in the paper or online to see which places near you will give you and your girls an excuse to get dressed up and go out. (To really save money, see if a nice gentleman will buy your drink for you.)
Family Fun
Karaoke: You don't need to go out to a bar to enjoy karaoke! All you need is an iPod or CD player with a decent sound system. Throw in a fake microphone if you really want to sell it. Stream instrumental versions of songs for the hardcore singers, or play the regular version for younger players. This way, you won't have to worry about the kid-friendly-ness of the song, and it'll get the whole family laughing at (and with) one another.
Indoor camping: Build a fort in your living room using chairs and blankets and pillows, or set up the tent indoors to be really authentic. Gather together sleeping bags and lanterns, and have everyone snuggle up inside the shelter. If you have a fireplace, roast hot dogs or marshmallows. If not, you can make s'mores in the microwave or oven.
Go outside: Parks are always free to visit. Check out your local park and shoot hoops, play tennis, climb the playground or walk the dog. In the summer, pack a picnic and a frisbee. In the winter, scope out the best hills and bring a sled. Children are endlessly entertained by the outdoors since they have such active imaginations, so get outside.
Frugal date ideas
Star gazing: One romantic (and affordable) date option is going star-gazing. You'll need to leave the city to get away from the lights. If you have a van or truck, you can fill the back with blankets and pillows so you're comfy while watching the night sky. Bring along a Thermos of coffee or hot cocoa, and enjoy the peaceful night. For a really unforgettable night, google the next meteor shower or eclipse and plan the date for that night.
Volunteer: There are countless ways for you to give back to your community, and what better way to get to know the true character of your date? Serve food at a homeless shelter, walk dogs at the animal shelter, or donate goods to a food pantry. It's low-key, casual, and you'll both walk away feeling good at the end of the date.
Teach each other skills: Maybe he's great at cooking, but you're really talented in yoga. Perhaps he loves to fish, but you prefer to hike. Take the time today to teach your significant other your special talent, and then allow them time to teach you theirs. You'll be able to connect over the activity, learn why the other enjoys that activity so much, and have a new skill.