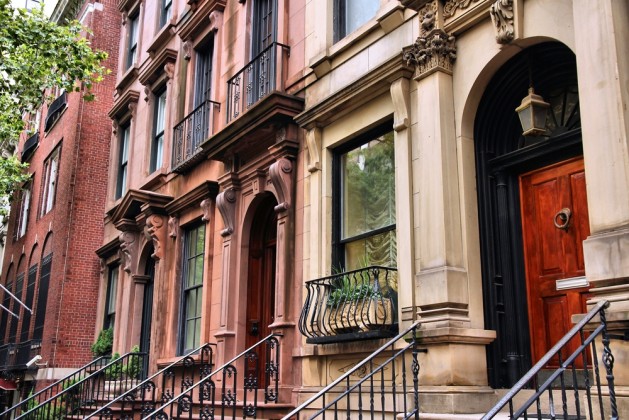 When you live in tight quarters with someone, it's easy for an insignificant occurrence to turn into hostility or a grudge. This is true when it comes to siblings, parents and spouses. It also applies to your neighbors, too. Whether you live in an apartment or a house, at some point you'll have to interact with your neighbors. The shared hallways or outside space can be much more pleasant, and your issues will likely be resolved faster, if you are on friendly terms with your neighbors. Here are some ways you can be the best neighbor:
Be considerate. Get to know your neighbors and their schedules. If you know they have to get up super early for work, pay attention to the volume of your TV and stereo in the evenings. If they work the night shift, be conscious of how loud your morning routine is. Encourage your children to follow these considerations, as well. In this way, you can avoid problems before they even arise.
Volunteer for neighborhood watch. By working together to keep your neighborhood safe, you can create bonds of trust with your neighbors. You become invested in the safety of their houses, and learn what behavior is suspicious and what is normal. The next time your neighbors go out of town, they'll feel reassured knowing you're there to keep an eye on things, and vice versa.
Reach out. Invite your neighbor, or several, to come over for a grill-out or potluck. This initiates the first step in a healthy relationship with your neighbors. It allows you the opportunity to get to know them on a deeper level. Before you know it, that stranger has become a friend.
Be mindful of your dog. No one likes to hear a dog barking all day long. If you leave your dog outside while you're at work, ask your neighbor if the dog barks. If there's a problem, fix it. Wouldn't you want them to do the same if they had a loud pet? When you're outside with your dog, make sure he knows the boundaries of his yard (unless there's a fence), especially if the neighbors have their own dog or cat. Always clean up after your dog.
Discuss your issues in person. Before you leave a hateful note on their door or car, before you post a passive-aggressive status on Facebook, and definitely before you call the police on them, talk to your neighbor in person. They are more likely to hear you out and respect your concerns if you approach them in a calm, friendly manner. Avoiding a personal conversation will just lead to defensiveness and resentment.
Participate in random acts of kindness. If you have a garden or fruit tree, share with your neighbors. If they don't have time to water their plants, do it for them. Offer to shovel their sidewalk in the winter, or rake their leaves in the fall. If you've spent your day baking, take them a plate of goodness. These kinds of acts will be especially appreciated by the elderly and single parents. Kindness promotes kindness.
Maintain your yard. Make sure you're taking proper care of your yard. Pull out weeds, or they may spread to your neighbor's lawn. Keep your grass mown and hedges trimmed. Don't leave your equipment lying about when you're done. If you can't handle all the maintenance yourself, hire a lawn-care service. Not only is a messy yard unsightly, but it can cause irritation in your neighbors when they feel you're being inconsiderate.
Inform them of neighborhood news. Include your neighbors with current events. If there's a neighborhood block party, a town hall meeting, a crime wave, new garbage pick-up times, etc., let them know! They'll appreciate the information and being kept in the loop. You could even organize a neighborhood email list. That way, everyone is made aware of the same information, and it's a quick, non-invasive method of spreading the word.
Give thoughtful gifts. If you know that it's your neighbor's birthday, drop them off a card or plate of cookies. During the holiday season, you might give them a box of candy, or a candle. Do it anonymously and let them enjoy the act of kindness. When someone has had surgery, a new baby, or sudden illness, take them a home cooked meal. Seize every opportunity to be a generous, thoughtful neighbor. These kind of gestures can go along way, and then they can repay the favor the next time you're sick, out of commission, etc.