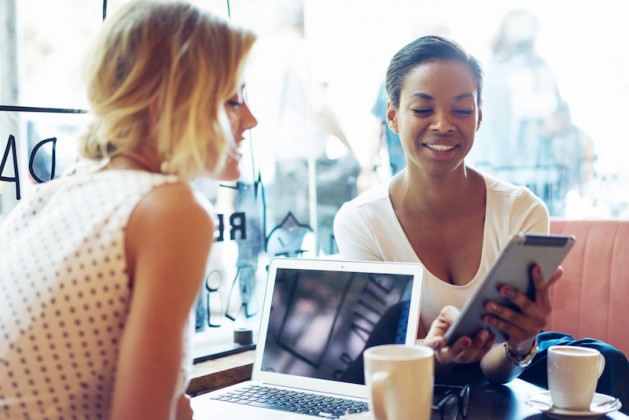 In order to make our lives easy, many people have resorted to planning out their meals at the beginning of each week. Meal planning can be beneficial for a number of reasons, but more than anything it takes some stress out of your week when you know what you're going to eat every day. Of course, when most people think meal planning, they tend to focus on dinner more than anything else. Even though dinner can be a challenge, and breakfast sometimes ends up being a granola bar, finding and planning healthy lunch recipes can be even more tasking, especially for those of us who work in the office all day.
Lunch meals have much more versatility and options because it tends to be a strange combination of breakfast foods and smaller versions of dinner meals. Lunch has no rules, and because of that, many people may struggle to plan for lunch. After a while, you'll get sick of your typical soggy sandwich or unhealthy fast food run, and we're here to help.
In order to make your life easier and more nutritious, we've compiled a few lists of healthy lunch recipes to get you through the week. You'll find more than enough options to make your lunch break satisfying!
Sandwiches
Sandwiches remain one of the most popular options for lunch, probably because they are so transportable and easy to make. Forget about the boring PB&J you've been making for years, and check out some great veggie sandwich ideas at OhMyVeggies. Not only are these sandwiches exciting, but they're filled with nutritious veggies that will give you the energy you need to keep going when it's only Tuesday.
Salads
Although some people think salads are a healthy requirement to a balanced diet, that does not mean that salads have to be boring. Salads can be revitalizing and fun, even if it's only because they're colorful! She Likes Food has a great list of spring salads that will bring life to your unexciting work week. Many of these salads have colorful fruits and lots of veggies to keep you satisfied and lively.
Mason jar lunches
We know, basic basic basic. But, for all intents and purposes, it's a great idea for bringing your portioned lunch to the office. This glass jar holds a number of possibilities when creating lunches. As long as you have a jar and a few of your favorite ingredients, you can create unique, colorful lunches to keep you energized and overcome the ordinary mundane workday. Cookie and Kate share some of their tips with a Chickpea Farro and Greens Salad that will anticipating your lunch break day after day.
Vegetarian options
Although the salads and sandwiches above are primarily vegetarian, you may want a few more options to spice up your lunch. Cookie and Kate also has a fabulous list of vegetarian lunch options, but they focus more on packable lunch options like leftovers and of course, the mason jar lunches mentioned above. Additionally, we have a great list from HurrytheFoodUp that features some filling vegetarian dishes to make all your coworkers jealous!
Vegan options
As you may know, vegetarian doesn't always mean vegan. So, if you're searching for more vegan cuisine to get you through your work week, we found a great list from Collective Evolution with a number of unique vegan recipes to make you excited about your lunch break. This features things like stuffed squash pizza boats, pepita pancakes, and even ginger carrot soup! If that isn't enough, head over to Kitchn to find even more great vegan recipes. You won't have to bring a boring old salad to work anymore after looking through these great lists!