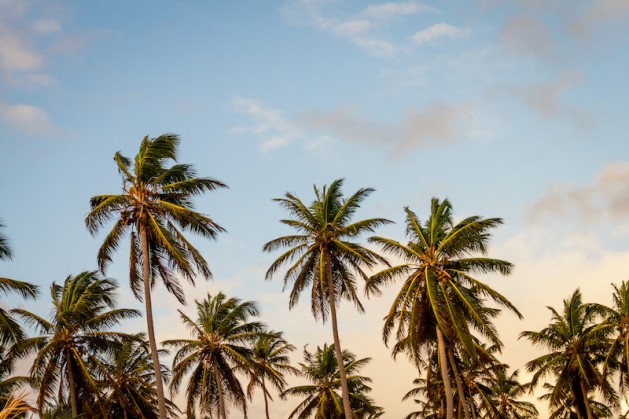 Even though spring may be the most popular season, most of us really love summer. Warm weather, trips to the beach, and the occasional iced treat can make anyone smile.
However, it's hard to get into the summer spirit when you're stuck working or you don't live near the beach. Many of us don't have the luxury of getting summer months off, so we're forced to daydream in our offices about wearing a swimsuit and soaking up the sun. That daydream gets a little more complicated if you have to travel extensively to get to the beach or some beautiful summer vacation spot. Plus, if you live somewhere up north where it stays cool until July, you may have a hard time appreciating summer when you have to wait for higher temperatures.
No matter where you live or what your occupation, I have a few tips on how to get in the summer spirit.
Make a summer playlist
One of the easiest ways to get in the summer spirit is to create a playlist with songs that remind you of summer. This could mean a number of different things, but find songs that make you feel happy, relaxed, and sunshiney. For my summer playlists I like country songs, beachy albums, and lots of pop hits. I recommend Ed Sheeran's new album ÷, Jack Johnson's In Between Dreams, anything by Colbie Caillat, and Sam Hunt's Montevallo. Or "Wildest Dreams" by Taylor Swift.
Get a new swimsuit
Most of us don't go to the beach enough to get a new swimsuit every year, and even if you do get swimsuits frequently, go get a new one! Get yourself in the summer spirit and find a new style or color to make you excited about going laying out in the sun. Don't let your body hold you back this year and grab something you feel confident in. It doesn't matter if you want a bikini, a tankini, or even a one piece – everybody has a beach body!
Read some summer novels
Reading isn't always at the top of our to-do lists, especially if you have to read for work, but sometimes a good beach novel will get you in the spirit for warm weather. These books don't have to be serious or critically acclaimed, and no one will judge you if they're written for teenagers. Read something that makes you smile that won't take a lot of energy to get through because that's what this season is all about: relaxation and joy! You can read a true beach book like a Nicholas Sparks novel or something by Morgan Matson, or you can try to pick up that book that's being turned into a movie. 
Plan a summer trip
Nothing will get you more excited about summer than having some big trip to look forward to. If you have the financial stability to fly somewhere new, try making your dreams a reality! Maybe you've always wanted to visit Europe or you never got the chance to see California or Hawaii. Do something adventurous and see where it takes you! If you don't have the flexibility to fly all over the world, maybe plan something local or something within driving distance. Get some friends together for a road trip or visit the family you haven't seen in the past few years. If you plan for something, you'll be dying for summer!
Make a fresh summer meal
If you're just now getting out of the cold weather, the best way to celebrate is to make a summer meal! You can get creative and do something unique, or you can stick to the old classics like a cookout with burgers and hotdogs. Find a new salad recipe and pair it with some fresh fruit and veggies. Get an iced treat or make a special dessert. Turn this meal into a feast, and get excited about all the warm weather that's coming your way!
Sort your seasonal clothes
As the weather warms up, take some time to change up your wardrobe. Find all your unnecessary sweaters and scarves and pack them away until autumn comes around again. Sort through your warm weather clothes and figure out which items you can purge and what items you may need to purchase. Keep an eye out for sales that may help you replenish your wardrobe if you need new shorts or sandals. Once you put away your winter clothes and reorganize your summer ones, you'll be more excited to wear them all and embrace the summer spirit!