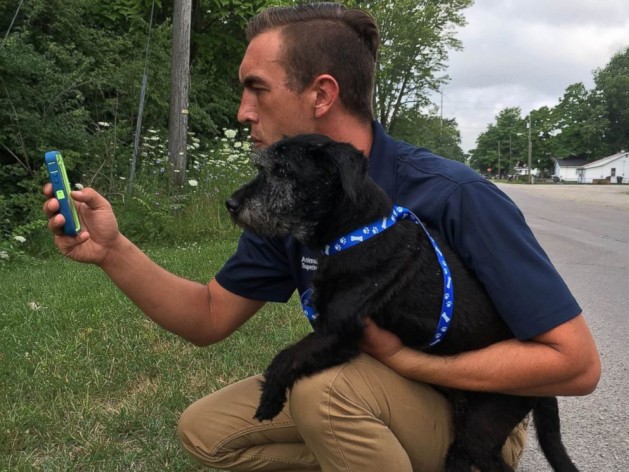 With the recent release of Pokemon Go, many more people are out walking about than ever before. An animal shelter in Muncie, Indiana took advantage of this great opportunity to enlist Pokemon Go players to help walk the shelter's dogs while the players train, battle, and hunt for Pokemon.
The shelter is calling their program "Pokemon Dogs," and it began on Tuesday. The director of the animal shelter, Phil Peckinpaugh, told ABC News that his 6-year-old daughter, Ruthie, and 7-year-old nephew inspired this idea when they started playing the game. Peckinpaugh joined in on the fun and quickly noticed just how many people were walking around catching Pokemon.
Peckinpaugh thought, Wouldn't it be great if all those people were walking our dogs?
The animal shelter's flyer for Pokemon Dogs featured a cute Cubone and Growlithe (two types of Pokemon). The flyer received more than 15,000 shares and 5,000 reactions on Facebook.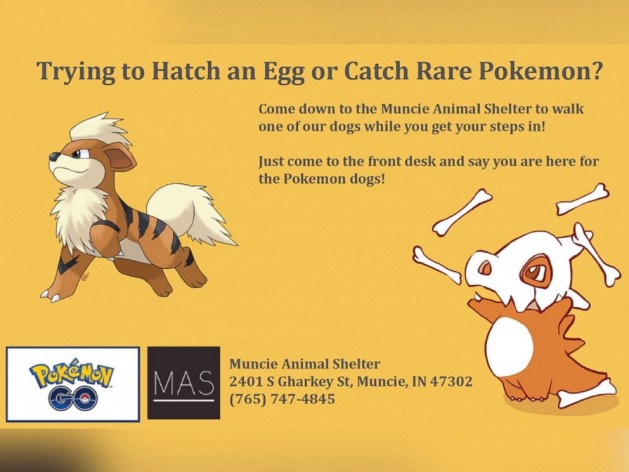 Since then, the shelter has had dozens of Pokemon players come by to walk dogs, and the shelter even had to buy more leashes. There are around 75 dogs that can be taken on walks, so even with numerous people showing up, there are still plenty of dogs that need to be walked by Pokemon players.
Who knows? Maybe this rise in dog walkers through Pokemon Go will lead to an increase in dog adoptions!