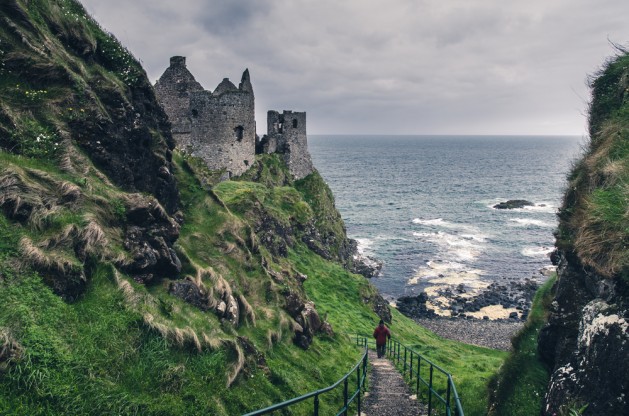 Ireland is known for it's beauty, and part of what adds to this splendor and charm are the island's family of breathtaking castles. Centuries old and with plenty of stories to tell, these castles represent links into Ireland's rich history. All of this makes them worth a visit, and if you haven't thought about booking a ticket yet, you'll probably want to be the end of this list.
Malahide Castle and Gardens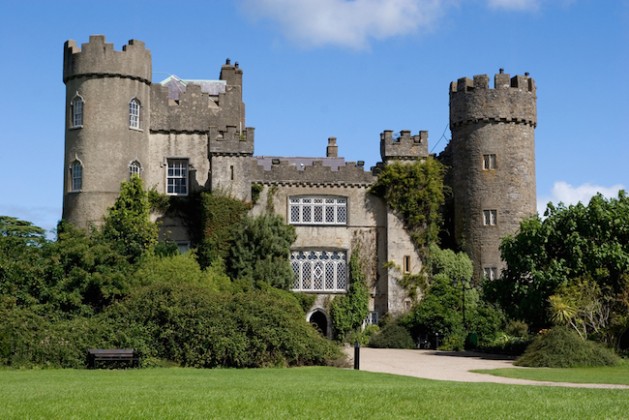 This castle was owned by the Talbot family from 1184 to 1975—over 800 years. The family members were known for various reasons: statesmen, church members, scholars. One man, Sir John Talbot, was referenced in the play, Henry VI, by Shakespeare. Today, the castle is maintained by the Irish state and is open to the public. It is full of period furniture and art which can be viewed on guided tours. The estate rests on 260 acres of land, 22 of which are decorative gardens. The castle is open for viewing 362 days a year, with family and group rates available.
Leap Castle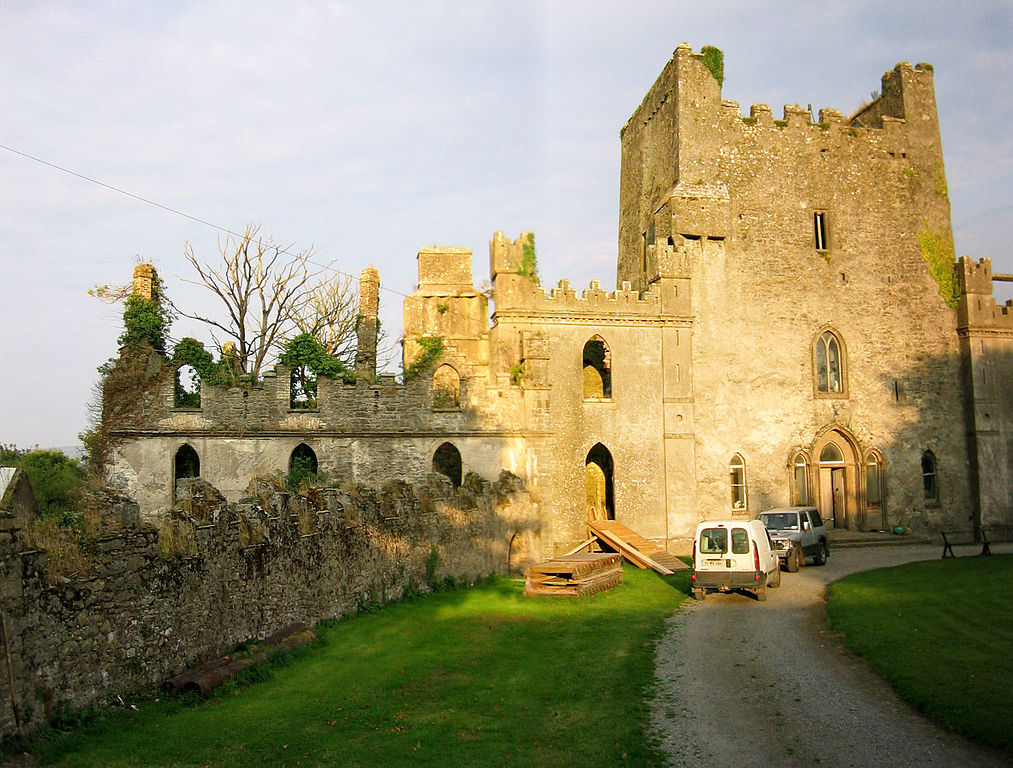 If beauty and the supernatural appeal to you, then this castle is right up your alley. Built in the 15th century, Leap Castle has a dark, bloody history. Feuds between clans, brothers killing brothers, a hidden dungeon full of bones—it sounds like the plot and setting of a horror movie. It is considered to be the most haunted castle in the world, and thousands of people visit each year to enjoy its majesty and chilling vibes. Beware ye who enter.
Kilkenny Castle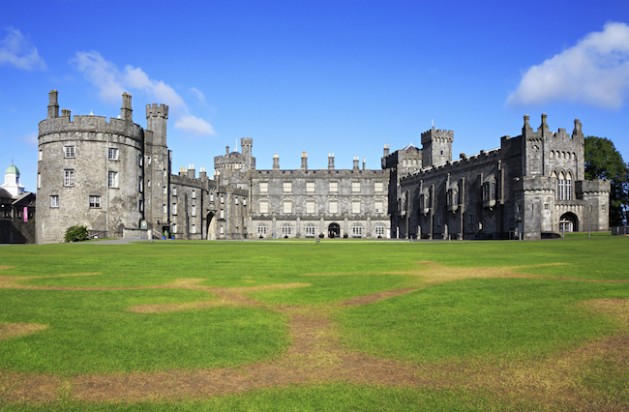 Kilkenny has stood its ground for over eight centuries. In this time, it has required numerous repairs, expansions and rebuilding. Understandably, it has been subjected to several different architecture styles as the years and fashions pass, thus making Kilkenny a unique castle to behold. The longest amount of time a single family has lived there was 600 years, by the Butler family. Since 1969, Kilkenny has been operated by the Office of Public Works, and they are in charge of conservation and restoration. Complete with circular towers, a former moat, and expansive gardens, Kilkenny is the classic epitome of an Irish castle.
Blarney Castle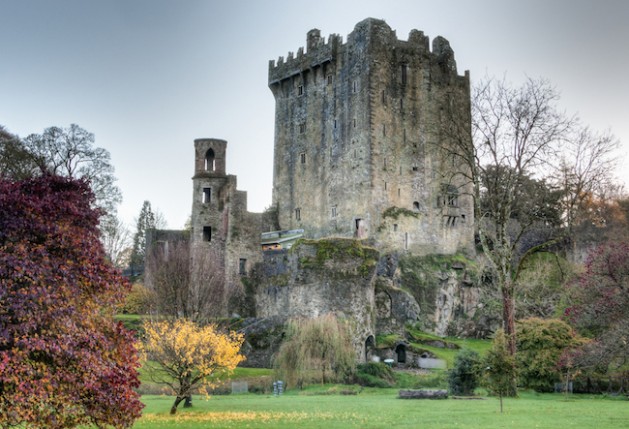 Of course, this castle must make the list. The grounds are hauntingly beautiful; there are secret passageways, underground chambers and dungeon, a gorgeous lake with supposed treasure waiting in its depths. Superstition abounds, most famously for the Blarney Stone. If you climb to the top of the tower, you are given the opportunity to kiss the Stone. Legend says it will give you the gift of eloquence. If you're not willing to go through the effort—you must lie on your back and grip iron bars while an employee holds your legs to keep you from falling—at least the tower provides enough height for you to appreciate the beauty of the estate. You can even bring a picnic lunch.
Doe Castle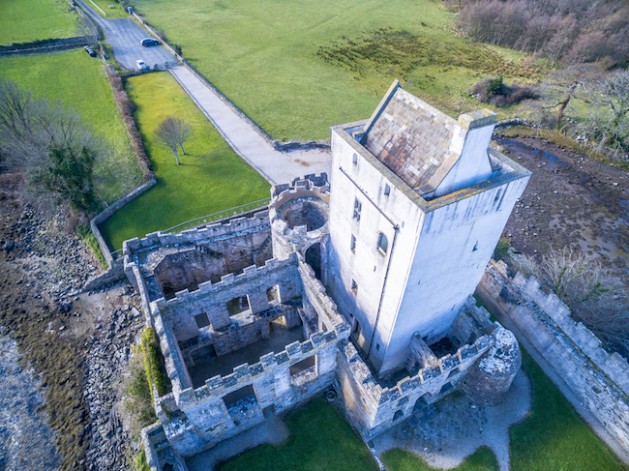 Surrounded by water on three sides, Doe Castle gives the illusion of floating if you look at it from a distance. Between that and its soft white walls, the effect is ethereal. The interior of this castle is not open to the public, but you can meander about the grounds and take pictures. Because of its exclusivity, there are no tours or audio clips. It has a rustic charm, and has a more quaint feeling than other Irish attractions. As per usual in Ireland, Doe Castle contains a legend of tragic love. Aileen and Turough O'Boyle were in love, and when Aileen's father discovered this, he imprisoned and tortured the lad. At dawn, he finally killed O'Boyle with his own sword. Aileen watched the whole affair from her tower window, and when her lover breathed his last, she jumped to her own death. Today, it is said to see the ghosts of the star-crossed couple rowing about the lake…
Ashford Castle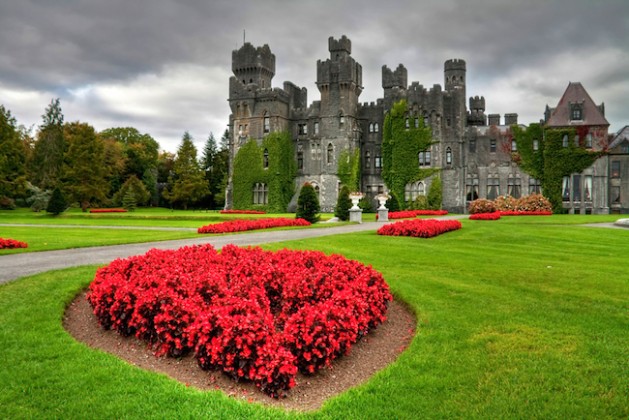 Not only is this castle breathtaking, but you can actually stay in this one! Built in 1228, the castle has since been converted to a luxury hotel containing 85 guest rooms, spa, golf course and a lake cruise. Among its former residents is the renowned Guinness family, who bought the castle in 1852. In 1951, John Ford filmed "The Quiet Man" in Ireland, and many actors stayed in Ashford Castle during the creation. Ashford has been voted one of the best hotels in Ireland, as well as one of the top 50 resorts in all of Europe. The picturesque landscape allows the perfect setting for a wedding, which is also available for your pleasure. If you want to visit Ireland in style, this is the castle for you.