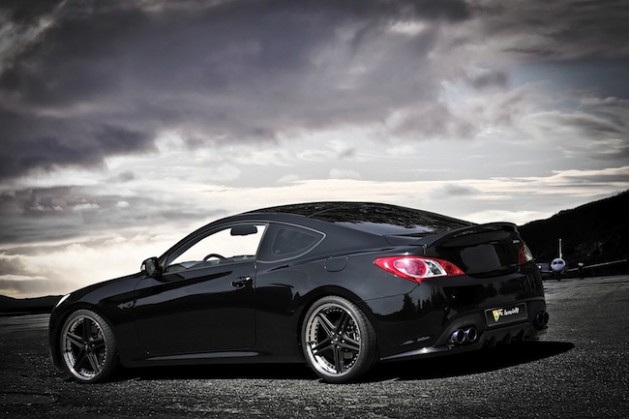 This question is often posed for one reason, and one reason alone: Hyundai is a Korean car manufacturer. Okay, if you're not familiar with the automotive industry then you might be a little bit confused. What sense does that even make? What does that nationality of the car maker have to do with whether or not it is a good car? There are a lot of things to consider there actually. First of all, you have to consider that in the late 80's and early 90's there was a significant push on consumers to 'buy American', and honestly, the Korean car industry wasn't great back then. Many of the cars created were of low quality and lacked the features of their American counterparts. Now, however, people are beginning to realize that it is not only 'okay' to buy Korea, but actually preferred.
The Most Reliable Care you Can Buy
Recently, CarMD, the Automotive Diagnostic Firm made the statement that Hyundai builds the most reliable cars money can buy. They have earned significant distinction in the firm's latest Vehicle Health Index Manufacturer and Vehicle Reliability Rating. This test examines the cost of the vehicle as well as the frequency of repairs. The most often you have to repair a vehicle, the more chance you have of quite literally outweighing the original purchase price, which is not something that any car owner wants to deal with. In a wreck, this would be referred to as 'totaled'.
"The 2013 CarMD Vehicle Health Index Manufacturer and Vehicle Reliability Ranking looked at data that applies to more than 119 million vehicles, so to earn this ranking is no small feat, we commend Hyundai for its commitment to quality and to its efforts to minimize vehicle operating costs." — said Leon Chen, CarMD Chief Executive.
In addition to providing a high quality car, these days Hyundai is providing unmatched warranties in the industry. The base warranty is a 5-year/60000 mile bumper to bumper warranty (the entire vehicle) along with a respectable 10-year/100,000 mile powertrain warranty. These warranty numbers are matched only by those provided by Kia, which shouldn't be a surprise at all.
A Better Car for your Money
So what does this mean to you in the end? It means, of course, that yes, Hyundai is a good car. It is most definitely better now than it has been in year's past and if recent history is any indication, then it will only proceed to get better as time goes by. Hyundai is definitely a car that you will want to invest your money in but it is also one that will help to guarantee your safety on the open road, and that is priceless.