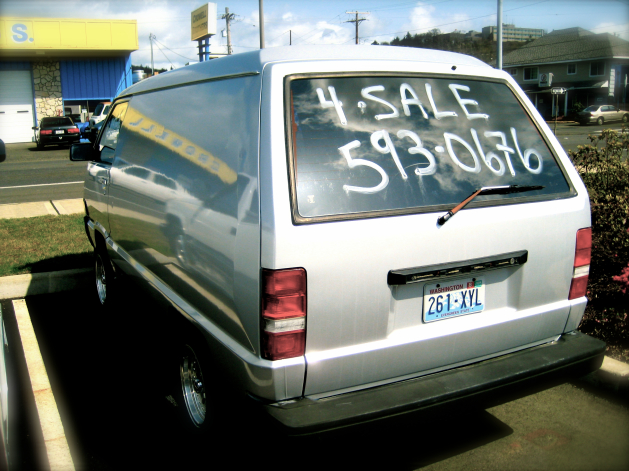 Fishermen have always known that casting a wider net can lead to a greater catch. Private-party vehicle sellers may want to heed such sage advice and follow in their wake.
According to the creators of ForSaleWithWarranty.com, there are some practical, yet often overlooked, net-widening tips to use alongside the traditional, local newspaper car classified ad.
1. Private Warranty: Professional car salespeople know the power of offering a warranty. Now, everyday consumers can be empowered with the same sales tool, but on their own terms. ForSaleWithWarranty.com is the first to offer private-party sellers a 30-, 60- or 90-day warranty based on their budget or how aggressive they want to be in a crowded marketplace. This is a new-to-the-market approach and program, where the seller of the vehicle only pays for the warranty after the car has been sold.
"Imagine a classified listing, an Internet site or even a college board where the bold words 'For Sale With Warranty' are written. It would jump off the paper or screen because the notion of a private warranty is not commonplace," said Tony Corallo, president of ForSaleWithWarranty.com. "It costs $29.95 to register for a warranty that, upon the sale of your vehicle, will only cost between $50 and $450 — approximately the same price of a movie and dinner to about six months of cable.
2. Social Media: When you consider all of the replies you receive from friends and family when you announce great or disappointing news, imagine the power of your social network in helping you sell a car. Whether it's your Facebook, MySpace, Twitter or LinkedIn network, use it as one more piece of your sales arsenal to sell that car more quickly.
3. Free Site Posts: There are a number of highly visible Web sites that will not cost the seller a dime. Vehix.com has an intuitive repository for person-to-person vehicle sales. The standard free package runs for 30 days and has a template layout allowing for one photo. Yahoo.com also maintains a zip code-based repository with listings supplied by Cars.com. Additional free posting sites include www.craigslist.com, www.freebo.com, www.mota.com, and www.oodle.com.