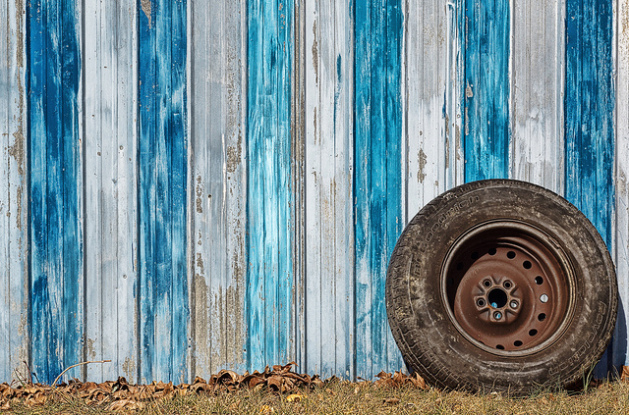 What could be more embarrassing than riding around with scratched or damaged wheels? Except for a bad paint job, nothing can make your car or truck look less appealing or bring down its value more.
Regardless of where you drive, wheel damage is a common problem caused by a variety of culprits: curbside rash, stone nicks, road scuffs, potholes, pitting, corrosion, chemicals and weather. Fortunately, there is an easy answer to the problem, and you don't have to buy a new wheel or take your vehicle to a restoration shop. You can fix your wheels yourself and save hundreds of dollars and hassles in the process.
A new, easy-to-use Wheel Restoration Kit has been developed by Permatex, an automotive repair products producer. The Wheel Restoration Kit helps you to fix the damaged surface on your wheels, and restores the original silver metallic finish and overall appearance. The kit comes with simple, step-by-step instructions and everything you need for a complete wheel restoration, including a premium, high-performance wheel paint. The finished repair is permanent and resistant to chemicals, brake dust, heat and chipping.
To help you make a professional quality repair, Permatex has also developed three bi-lingual online demonstration videos: "Dents and Grooves," "Curbside Rashes, Scuffs and Scratches," and "Corrosion, Rust and Minor Scratches." Each video takes you through the repair process, step by step. The videos are available for free and can be viewed online at www.permatex.com.
Whether you're a do-it-yourselfer or a professional mechanic, you can easily restore your wheels to "like new" condition, without the need of special tools or training. The kit works on all types of metal wheels including aluminum, alloy, steel and mixed metals.
You should be able to get Permatex's Wheel Restoration Kit at leading auto parts stores for less than $25.00. If not, you can contact Permatex (877-376-2839, www.permatex.com) directly, and they will help you find a retailer near you.
Caution: This repair is not recommended for use on chrome wheels or plastic wheel covers and should not be used for structural wheel damage.