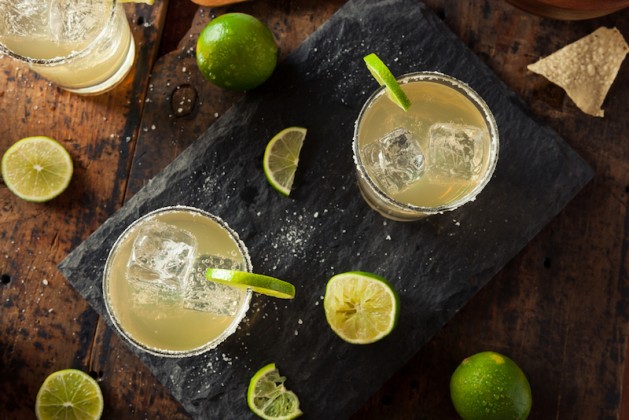 This is not a drill: Today is National Margarita Day, and it's safe to say that we are very excited to celebrate this national holiday. You may be wondering "Aren't margaritas more of a summery drink?" Well, perhaps. But who are we to question the National Day Deciding Committee? Thou shalt not question National Margs Day.
While there isn't anything (and we mean anything) wrong with traditional margaritas, we decided to scour the internet to find some unique margarita recipes to help you celebrate this magical day right.
Honey basil margaritas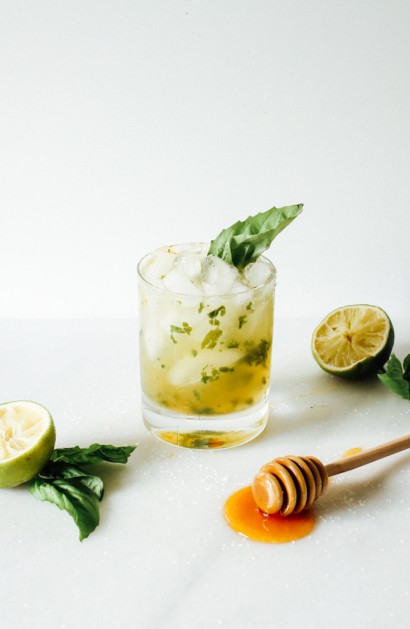 This margarita just looks refreshing. Basil and honey simple syrup? Yes please! This recipe is especially perfect if you are craving something both sweet and salty. Blogger Kate Wood of Wood and Spoon has outlined the simple ingredients and process to making these deliciously refreshing drinks.
Pineapple jalapeño margaritas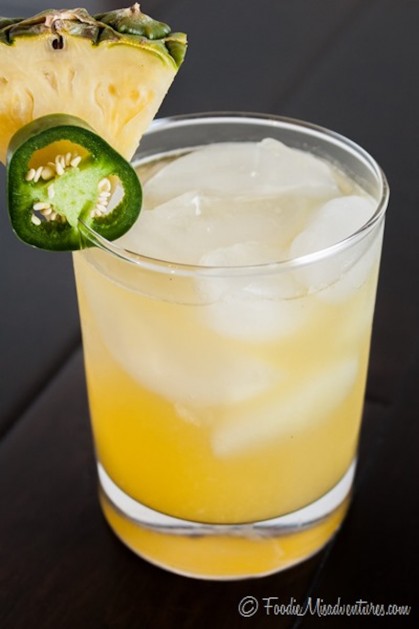 It's a delicious concoction when sweet pineapple and spicy jalapeño come together in one flavorful drink. Nicole of Foodie Misadventures  has provided us with this recipe on her blog. We can't wait to try this one!
Jalapeño grapefruit margaritas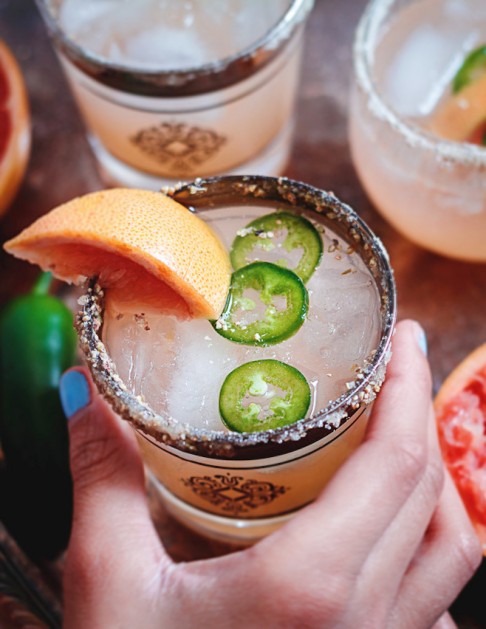 Another spicy option to celebrate National Margarita Day! This spicy and tart margarita recipe is another unique recipe perfect for the occasion. Veronica of EatWell101 outlined the recipe and the simple-as-pie ingredients on her blog.
Kiwi Margaritas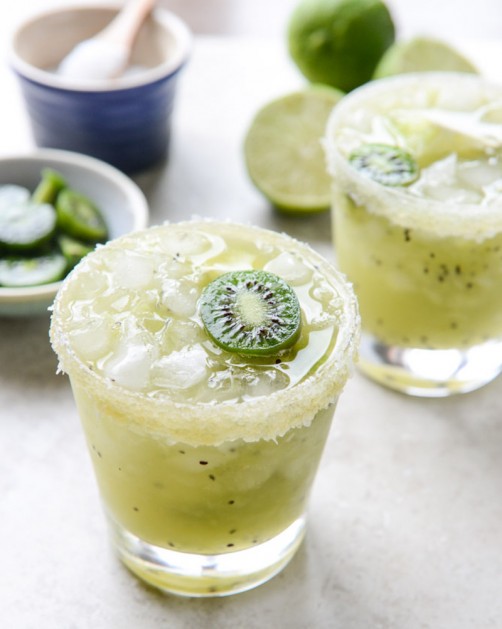 Not into the spicy margs? This kiwi margarita is nothing but sweet and refreshing. Jessica from How Sweet it is shared this delectable recipe on her blog.
Rosemary ginger margaritas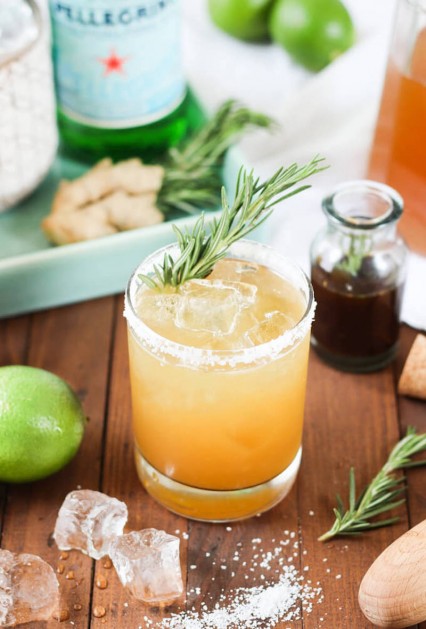 This is one is perfect for these colder days of February. The ginger and rosemary are sure to keep you warm and celebrating. Lauren, blogger of Wicked Spatula, gives easy instructions for the boozey drink on her blog.
So celebrate this well-deserved National Margarita Day with these unique and delicious recipes from around the web! You can bet I will be.