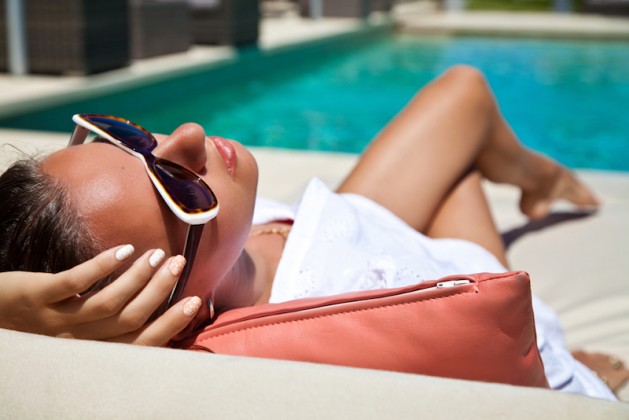 Safest spring break destinations in the U.S.
Warm weather is quickly approaching, and you know what that means: spring break! Sunshine, relaxation, maybe some family time—what could be better? Even if you're not in college anymore, you still deserve a vacation and R&R. Whether you're a student, or a group of single friends, or a married parent of three, there are safety precautions that everyone should take when going on a spring break vacation; locking your car and hotel room, not giving out your accommodation location to strangers, walking in pairs or more, etc. In efforts to help you have a safe, but still fun, spring break, here is a list of some of the safest destinations in the U.S. for you and your party.
Captiva Island, Florida
One of the first places you think of when you hear "spring break" is Florida. It has everything you need: tropical atmosphere, white beaches, and plenty of fun activities like surfing or golf. Skip the crowds and party scenes of Miami and Panama City; enjoy your break on the private, secluded island of Captiva. At South Seas Resort, you have access to the pristine beaches and wildlife of the Gulf Coast, as well as thirteen pools, a golf course, spa and marina. Everything is at your fingertips on the island, why go anywhere else?
San Antonio, Texas
Shopping, history, nightlife—San Antonio has something for everyone. Here you can take a stroll on the River Walk, explore local, specialty shops, and or go dancing at the Main Plaza. If you're a history buff, be sure to check out the Alamo; if you're prefer golf, there are over 50 courses in the city. Take a day trip to the beach, as San Antonio is a three hour drive from the coast. There is also a Six Flags and a SeaWorld, for kids or for kids-at-heart. Along with the waterparks and zoos, your spring break will flash before your eyes!
Hilton Head Island, South Carolina
If you are looking for a beach vacation, but don't want to run into drunken college crowds, check out Hilton Head Island. On the island there are beaches, golf courses and bike paths for outdoorsy folks to soak up some sun. You might even see wild dolphins playing in the water! Go kayaking, windsurfing, or jet skiing; relax at the spa or indulge in a manicure-pedicure. Art lovers can take advantage of the rich history of the island by enjoying one of the many museums, galleries and live performances. Not to mention all the seafood your heart desires!
Colorado Springs, Colorado
Maybe the heat or the ocean isn't your scene. Head to Colorado and experience the Rockies. Participate in rock-climbing, horseback riding, rafting or hiking. Take a hot air balloon ride, try your luck at the casinos. Be sure to check out their calendar of events for fun, special activities, such as the Pikes Peak Food and Wine Expo in March (with 60+ local restaurant samples and wine, spirits and beer tastings), or the Canon City Music and Blossom Festival in May. This event is a four-day long experience, including a carnival, parade, national band competition and rodeo. Don't miss it!
Juneau, Alaska
Have you always wanted to go on a cruise, but didn't think you could afford it? Do you want to experience one of our 50 states in a totally unique way? Take an Alaskan cruise this spring break! Go whale watching, touch and walk on thousand-year-old glaciers, wander a rainforest, visit what was once the biggest gold mine in America. How many people do you know that can say they went dog sledding on their vacation? Not many! By participating in an Alaskan cruise, you're guaranteeing a one-of-a-kind trip for you and whoever joins you. Not to mention, the opportunity to see these glaciers diminishes each year due to global warming, so take advantage of the chance while you can. Spring is the perfect time to visit this state as it is the season with the most light (longer days=more time for you to do things!).
Niagara Falls, New York
Obviously, the big attraction here is the Falls. At Niagara Falls State Park, explore various islands, go on a boat tour, climb up into the observation tower, and walk the trails. A trolley runs through the park for your convenience. The park is open 365 days a year, so visit at your leisure. Niagara Falls also has a casino and several wineries, restaurants and plenty of shopping. Nearby in Lockport, you can take a two-hour long cruise on the Erie Canal. As with any water town, there are many opportunities for boating, fishing, and jet skiing. Beat the summer rush, bring a jacket, and enjoy Mother Nature!