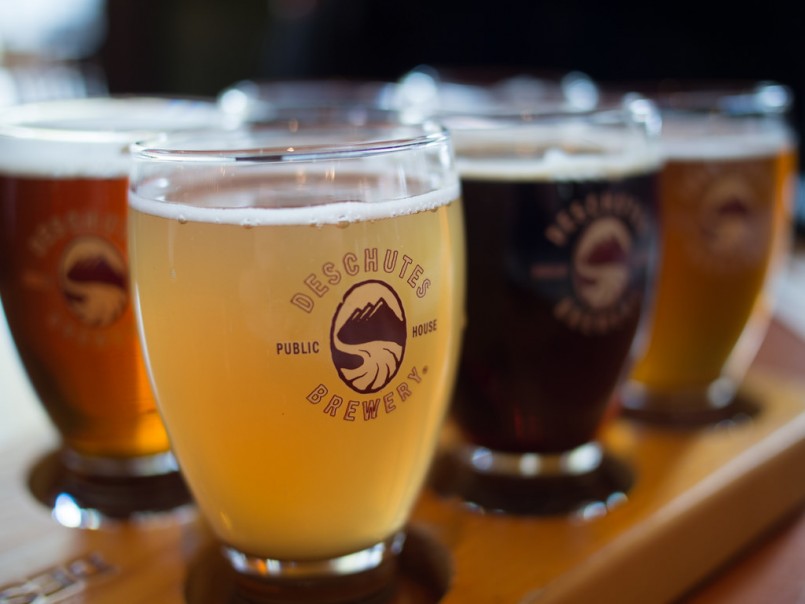 Beer and food naturally go together and one enhances the other.  The first step to a great beer is to buy in glass bottles and place one or two in the freezer.  Beer begins to freeze at approximately 28 degrees F.  After 30 minutes, take one out and gently see-saw the bottle.  When you see the liquid getting slushy, you are ready!  Drink your perfectly cooled beer right away.  Slushy beer is the best beer ever. 
Bar Bites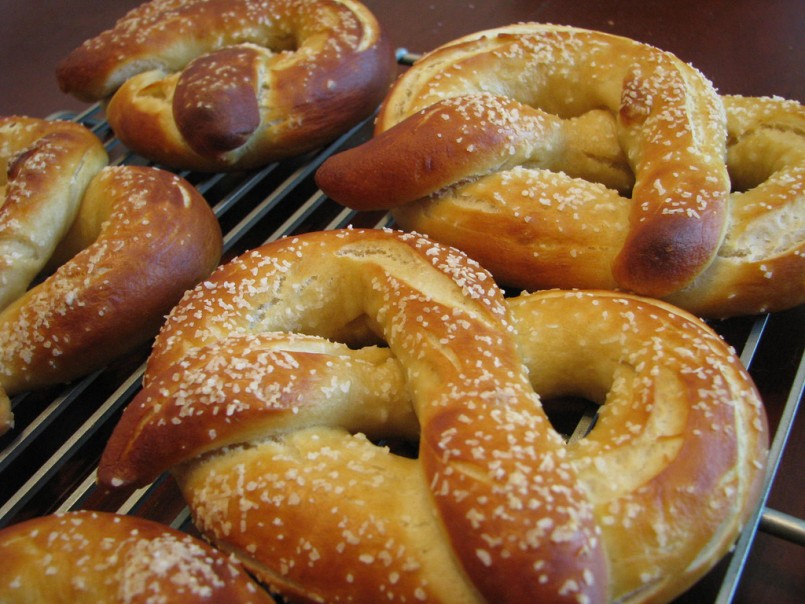 Now that you have the perfect beer, you need to fix it up with a food friend where they will make beautiful music in your mouth.  When people think of beer food, peanuts are high on the list.  Pretzels are another favorite beer buddy snack. 
Salsa or onion dip with tortillas or the original plain chip (or go for baked if you want a lower calorie option) are more classic pairings.  Also try dips like hummus and guacamole with pretzels or raw veggies for those watching their weight or just trying to eat healthier. 
Everyone knows that hot wings and beer go hand-in-hand throughout the land.  Serve with ranch dip to cool the burn, or prepare naked with sauces available for those who like to go their own way straight to burn-your-lips off hot or ultra-mild.
How about popping some poppers in your mouth; it will thank you.  Jalapeno Poppers are a delicious pairing also.  These popular snacks are made with seedless jalapeno peppers stuffed with cheese, dipped in crumbs and deep fried.  Admittedly not every healthy, but once in a while you just gotta cut loose.  Ranch dressing dip is great with these always. 
The recent invention of mini hamburgers called "sliders" is perfect for a beer party get together.  You can grill these up yourself or, for convenience or a time-saver, buy some in the freezer section of your local grocery store. 
For the Discriminating Imbiber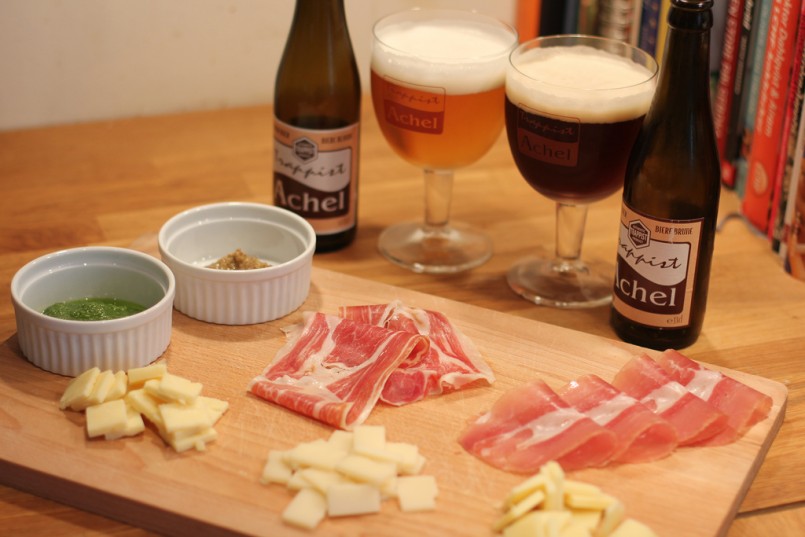 Not too far in the distant past, beer was not even considered as a pairing for serious dinner food, but beer is breaking out of the stereotypical mold and is making in-roads into polite society.  There are an astounding amount and variety in the beer/ale/lager category.  There is no time like the present to try it yourself. 
Beer, not wine, is the perfect complement to cheese.  The carbonation helps bring out the flavor of the cheese rather than cover it up like some wines can do.  Another staple of the beer drinkers food pairings is pizza and sandwiches, and both of these cheesy food goes great with any beer.
Although you may not consider any beer a match, you may want to reconsider and at least give it a chance.  Can't imagine a beer with your chocolate dessert?  You might be missing out.  Malts and stouts with a strong coffee or chocolaty flavor go very well together.  Choose a beer that will not compete with a chocolate dessert for sweetness is the only caveat. 
There are many other beers that pair favorable with food.  Some upscale restaurants now offer, along with a wine sommelier, a beer sommelier as well.  These experts can advise beers to pair with your food for just the right flavor, or you can choose to sample some of the bountiful beers with a wonderful array of flavors and textures to choose from on your own time in the privacy of your own home.